A string of planning blunders has won Aberdeen the dubious prize of Scotland's most dismal place.
Scotland's third most populated city was announced as the winner of the Plook-on-the-Plinth trophy as part of Urban Realm magazine's annual Carbuncle Awards – not to be confused with the Carbuncle Cup "UK's ugliest building" prize.
Aberdeen beat Cumbernauld, East Kirlbride and Leven to the unwanted accolade, which was first awarded in 2000 to provoke debate.
Previous winners of the award include Cumbernauld and Glenrothes.
Urban Realm cited planning issues surrounding Union Terrace Gardens, Marischal Square, and missing out on the 2017 City of Culture shortlist as evidence for Aberdeen deserving the award.
Such missteps came on top of  what the magazine called the "haemorrhaging" of shops on the city's major Union Street shopping area, which has seen shoppers "retreat to covered malls, sucking the life out of surrounding streets."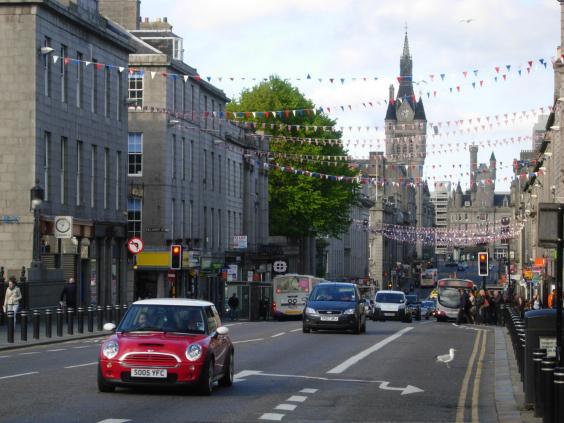 Meanwhile, little has been done in the modern era to complement Aberdeen's "rich granite heritage" as "durability and sustainability [is] sacrificed in favour of flimsy, throwaway buildings", the magazine added.
Urban Realm editor John Glenday said of the trophy: "Aberdeen is a great city but despite its enviable financial clout and rich heritage legacy it has become the poor relation of the Scottish cities. It has been left behind by the likes of Dundee, which has made huge strides to transform its waterfront.
"The time to turn things around is now, in a few years' time it may well be too late."
Scotland's capital did not escape criticism from the magazine, with a Pock Markaward for the worst planning decision handed to Edinburgh City Council after it decided to demolish a B-listed Scottish Provident Building on St Andrews Square.
Glenday called the decision a "tragedy borne out of farce" that makes a mockery of the listing process.
Meanwhile, Edinburgh Airport's recently completed eastern terminal expansion netted a Zit prize for Scotland's worst building, in what Glenday described: "a utilitarian block" that he compared to a business park.
Steve Harris, chief executive of VisitAberdeen, told BBC News the award was "preposterous".
"I am pleased that we have been given this award as anything that draws attention to Aberdeen can only help people realise how preposterous and ignorant its award is.
"Aberdeen is a stunning city with beautiful parks and gardens, a beach that runs for miles right into the city centre and some stunning architecture.
He added: "With development proceeding apace in many parts of the city and a new City Centre Regeneration Plan due this summer, the future looks bright."
Reuse content