Those who have suggested that Iraq has been the 51st state of America for more than a decade might, at first, find themselves concerned upon learning that a version of the White House is under construction in the country's northern Kurdistan region.
But this isn't Barack Obama's way to further stake a claim over the land; the work-in-progress replica of the President's Washington DC residence is actually the project of Shihab N Shihab, a Kurdish businessman who has long admired the "beauty and simplicity" of 1600 Pennsylvania Avenue and now wants to create his own to live in.
Shihab, 58, has spent more than $20m (£12.3m) on his new home, which is due to be completed in about four months' time and will include a cinema, swimming pool and gold leaf banisters.
Expensive? Sure. But Shibab has put a positive spin on his huge investment. "I get to keep my bedroom for the rest of my life while Obama has to vacate it when his term ends," he cheerily told Bloomberg.
Somewhat astonishingly, Shibab's is not the first clone of the White House to spring up. You can also find its famous Greek marble columns in McLean, Virginia, where an anonymous Vietnamese engineer built his own version after immigrating. Another can be found in Hangzhou, China.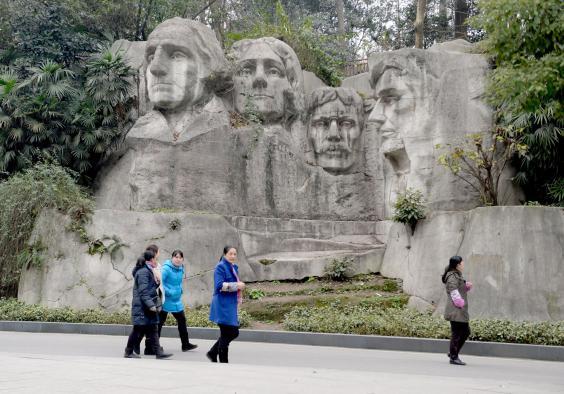 The Chinese famously adore replicating landmarks. Across its vast land you can find the Tower of London, Mount Rushmore and the entire Austrian alpine village of Hallstatt.
Another Chinese businessman enthralled with Western architecture, Zhang Yuchen, copied Paris's 17th-century Baroque triumph – Chateau de Maisons-Laffitte – in 2012. Chateau Zhang Laffitte is a functioning hotel that used the original blueprints and 10,000 photos of the building as a guide.
"It cost me $50m [£30m] but that's because we made so many improvements compared with the original," Mr Zhang told The New York Times. "I considered Versailles but that was just too big."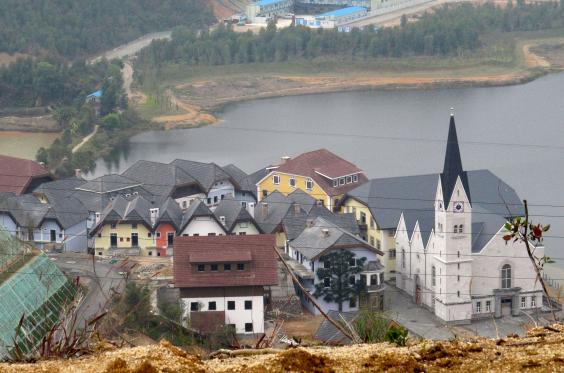 One couple who refused to be defeated by the extravagant one-time home of Marie Antoinette was David and Jackie Siegel, whose attempt to build a replica palace in Windermere, Florida, featured in the award-winning documentary Queen of Versailles.
The self-made billionaire and his wife were forced to abandon work on their new digs in 2009 after the recession drained their funds. But fans of gaudy models will be thrilled to know that the couple have secured the extra cash they needed and they hope to complete it next year.
And if you lack the millions that such constructions cost, why not just wander around Las Vegas, where tacky copycats line the arid streets. Failing that, there's always Legoland to fill your boots.
Reuse content