The architect Sir Norman Foster must ensure his firm is not "complicit" in human rights abuses in Qatar, campaigners have said. The warning came after it was announced that his firm will design the 80,000-seat Lusail Stadium near Doha that will host the final of the controversial 2022 World Cup.
A series of investigations by human rights groups have documented widespread abuses of migrant workers in Qatar since it was chosen to host the 2022 World Cup five years ago. The decision has proved divisive in football due to the high summer temperatures in the region.
Scottish Labour leader Jim Murphy, who travelled to Qatar last year to look at the working conditions of migrants, recently described their treatment as "shameful" and said: "It's time for everyone who cares about football's reputation to make clear that the 2022 World Cup shouldn't be built on the blood of vulnerable migrant workers."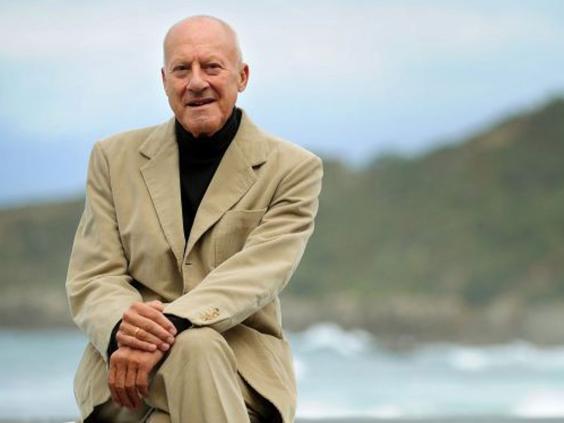 Sir Norman, of Foster + Partners, welcomed the news of his firm's latest contract as "an exciting step forward in stadium design". Architects' Journal quoted him as saying: "It will be the first to break the mould of the free-standing suburban concept and instead anticipates the grid of this future city, of which it will be an integral part."
He added: "The project also pioneers the idea of an ongoing life for the stadium beyond the big event. The environmental strategies, particularly those that address the players and the spectators, will also be of international interest."
The pros and cons of a winter World Cup for fans
The pros and cons of a winter World Cup for fans
1/9 PRO: Your liver will thank you

In a World Cup year your liver is put through two demanding ordeals - one during the tournament and another in the regular Christmas holidays slot. Combining the two will mean just the one spell of punishing prolonged excessive drinking in 2022.

Liam Brown

2/9 PRO: Less rubbish Christmas television

A heavy schedule of World Cup fixtures will force broadcasters to sideline much of the guff they usually show at Christmas, meaning you won't have to sit through yet another re-run of Love Actually as Peru vs Qatar will be on instead.

Rex

3/9 CON: Family relations will take a battering

Christmas is a time for families to come together - but football lovers will be compelled to shun their grandmas in order to watch Ecuador vs Iran.

Rex Features

4/9 PRO: Christmas shopping just got easier

A trip to the shops in the run-up to Christmas is an ordeal - but with half the population in front of the TV, snapping up those football-themed stocking fillers for your loved ones will be a breeze.

ANDREW COWIE | AFP | Getty Images

5/9 CON: The true meaning of Christmas

The real meaning of Christmas becomes more diluted with every passing year so having the nation more focused on the metatarsal status of England's crocked star striker than the birth of Jesus Christ is unlikely to improve matters.

6/9 PRO: Domestic games in the sun

Everyone loves those early and late games of the domestic season when the sun is out and you can go to the football in shorts and T-shirt. Due to the schedule overhaul needed to accommodate the tournament, there will be lots more summer games. Get the flip flops at the ready.

GETTY IMAGES

7/9 CON: Fan parks

If the 2014 instalment of the World Cup showed us anything, it's that we love a fan park. Images of Americans gathered in their thousands to watch Clint Dempsey 'do a soccer goal' were a highlight of the tournament. But gathering in front of a big screen won't seem so appealing when it's freezing cold.

GETTY IMAGES

8/9 PRO: Simon Cowell will be denied

A generic Christmas No 1 by the latest X-Factor clone has become almost as inevitable as turkey on your plate on Christmas Day. Surely a football themed Christmas song could beat it in the unique year of 2022? Bob Geldof has probably already started re-writing the lyrics to Do They Know It's Christmas (again).

Getty

9/9 CON: January will be double depressing

After the high of Christmas, January tends to be a depressing time of year. But add the World Cup excitement on top and the first month of 2023 is already looking bleak.

Rex
Mustafa Qadri, Gulf migrant-rights researcher at Amnesty International, said in response to the announcement: "Sir Norman could play an important role in ensuring that the main 2022 stadium and other World Cup sites are not built on the back of labour abuse and exploitation."
He added: "Whether or not Sir Norman speaks out on Qatar's exploitative labour conditions, he should scrupulously ensure that his company and those with which it does business are not complicit in human-rights violations taking place in Qatar."
Sir Norman is not the only high-profile British architect to have been awarded a World Cup contract. Dame Zaha Hadid is already designing the 40,000-seat al-Wakrah stadium, which will host one of the quarter-final matches.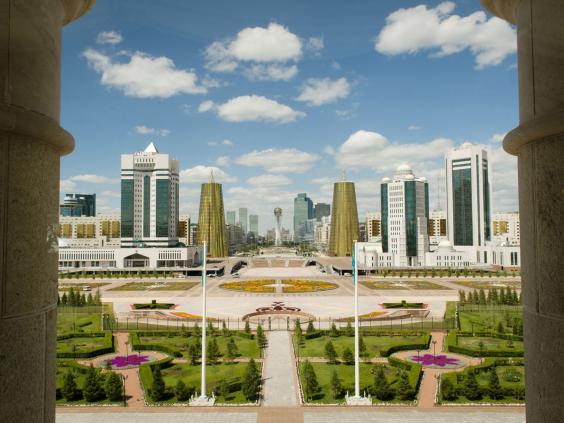 Nicholas McGeehan, Human Rights Watch's Qatar researcher, said: "It would be fantastic if Foster was to use this position to really drive home the importance of labour reform."
Foster + Partners did not respond to requests for comment.
Building controversy: Dangerous designs
Sir Norman Foster was involved with the redesign of Astana, the capital of Kazakhstan – a former Soviet republic where torture is common, say campaigners.
Dame Zaha Hadid designed the Heydar Aliyev Centre in Baku, Azerbaijan – a country criticised for its human rights record.
Sir Norman and Dame Zaha are among a number of architects, including Frank Gehry, Jean Nouvel, and Rafael Viñoly, who are working on the Saadiyat Island development in Abu Dhabi – where workers are sometimes not paid and live in squalor, human rights groups claim.
Reuse content