Several years ago, a developer from Abu Dhabi, who protects his identity behind non-disclosure agreements, held a meeting at his London office. He had invited his marketing agency and a high-end estate agent to decide on the name of his new, billion-pound block of luxury flats in Kensington, which was already rising above some of the world's most valuable square feet.
"An agency will normally start with maybe 50 names," says Mark Dorman, a senior partner at Strutt and Parker, which will sell you a two-bedroom flat in the now finished block for as little as £6m, or £30m for a five-bed flat with views of Kensington Palace. "They'll look at the history of the site, the location, and then whittle the list down to three to five options with a logo and a brand."
The most expensive and the cheapest locations to rent in the UK
The most expensive and the cheapest locations to rent in the UK
1/19 The most expensive places to rent: Kensington and Chelsea

Kensington and Chelsea - £2,970 pcm based on the average two-bedroom property

2/19 City of Westminster

City of Westminster - £2,708 pcm

Getty

3/19 Camden

Camden - £2,166 pcm

Reuters

4/19 Hammersmith and Fulham

Hammersmith and Fulham - £1,950 pcm

Getty

5/19 Islington

Islington - £1,950 pcm

Getty

6/19 Tower Hamlets

Tower Hamlets - £1,776 pcm

Getty

7/19 Hackney

Hackney - £1,733 pcm

Reuters

8/19 Southwark

Southwark - £1,668 pcm

Getty

9/19 Wandsworth

Wandsworth - £1,603 pcm

Rex

10/19 Pendle

And the cheapest: Pendle - £368 pcm

Rex

11/19 Blaenau Gwent

Blaenau Gwent- £375 pcm

Getty

12/19 Burnley

Burnley - £385 pcm

Getty

13/19 Hyndburn

Hyndburn - £397 pcm

Google Maps

14/19 Barnsley

Barnsley - £400 pcm

Getty

15/19 Durham

Durham - £400 pcm

Getty

16/19 Merthyr Tydfil

Merthyr Tydfil - £400 pcm

Getty

17/19 Darlington

Darlington - £403 pcm

Reuters

18/19 West Lindsey

West Lindsey - £405 pcm

Reuters

19/19 Hartlepool

Hartlepool - £412

Reuters
The boxy stone and glass structure, which overlooks Kensington Gardens, replaced De Vere Gardens, a faded mansion block. The old name had been a working title for the project and was on the agency's short list. "There was also Kensington Gardens and Hyde Park Gardens, but the client didn't take long to make his decision," says Dorman, who was at the meeting.
The man from Abu Dhabi went with One Kensington Gardens, and joined an exclusive club. Because in an age in which buildings have become brands, a new language has evolved. And no word appears to match the power of "One". One Blackfriars, One Nine Elms, One The Elephant, One Tower Bridge. All luxury developments under construction, with expensive websites and slick logos on the glossiest brochures.
"Ten years ago all the schemes were called 'The' something," Dorman says. "The Lancasters, The Bromptons, The Phillimores…. People still aspired to live in Victorian or Georgian housing stock - a lateral flat on Onslow Square, a mansion block in Knightsbridge, or a nice house on Egerton Crescent. The new-build stock wasn't at all glamorous."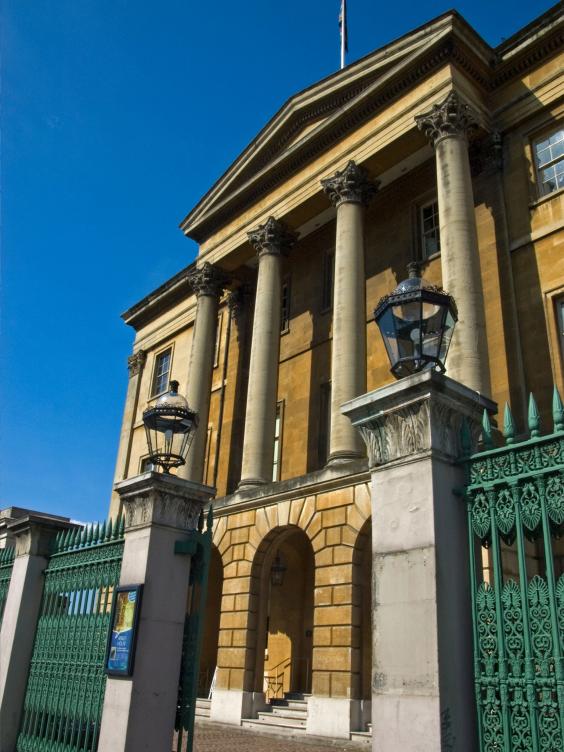 Developments reflected that aspiration, with names to match, but in 2009 everything changed. As foreign money continued to buoy the post-crash London luxury property market, the British tycoons the Candy brothers completed One Hyde Park. Built on the site of a drab office block called Bowater House, the development became a symbol of a supercharged market, appealing or appalling according to your bank balance and concern for society. It also transformed the image of the new-build among the rich – and created a taxonomical trend.
"Everyone has jumped on the bandwagon", says Dominic Grace, who oversees residential developments in London for Savills. The estate agent currently lists an apartment at One Hyde Park for a world record £75m, including £9m stamp duty. "It's about trying to create a cachet," he adds. "Number one this, paramount this, pinnacle that. It's about promoting the idea of being at the top of the tree."
The race upwards leads to ever greater hubris. Next spring, Arundel Great Court, a former office block off The Strand in central London, will be revealed as One The Thames, a luxury housing development named after that well-known street… In Canada meanwhile, the London-based architect Foster + Partners has revealed plans for a residential skyscraper in Toronto simply to be called The One.
The draw of a fancy letterhead is not new. In 1817, The Duke of Wellington developed a vast mansion at Hyde Park Corner, then the first in a row of great houses on Piccadilly. That it was known as One London, the founding member of the now oversubscribed club, only aided the heroic duke's re-entry into politics and high society after he his defeat of Napoleon.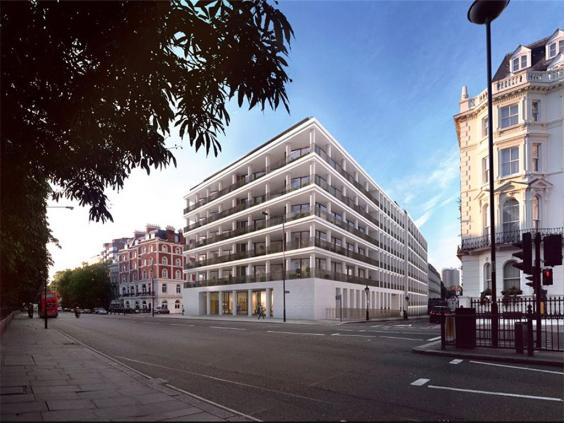 In London today, the Ones are spreading far beyond the neighbourhoods of the 0.1 per cent, as the cachet of branded developments drips down the property ladder. South of the river, One The Elephant is going up at Elephant & Castle, as part of a controversial regeneration by Lend Lease, the Australian group. Marketing approaches now divide developments. "The high-end brands travel the world, hold meetings with bankers, or sponsor events such as the Chelsea Flower Show or a horse at Cheltenham," Dorman explains. "The more mainstream projects chuck ads in newspapers." At any level, we know that addresses can add value. Research by Barclays this year suggested that homes on "lanes" rather than roads or streets sell for £50,000 more than the average. And Chinese buyers will pay a premium for an addresses that include a lucky "8".
There's a small catch for those living the One dream. "While these marketing names might be glamorous, the Post Office tends to ignore them," Grace says. So One London is actually 149 Piccadilly. One Hyde Park is 100 Knightsbridge, which you might think sounds grand enough. And, in what might be appealing to the new wave of Chinese buyers finding security in London after the recent stock market wobble, One Kensington Gardens is 8 Kensington Road, W8. Alas apartment 8 appears to have been sold.