In the friendly desert community of Night Vale, a pleasant voice tells us, "the sun is hot, the moon is beautiful, and desert lights pass overhead while we all pretend to sleep". There is also a sentient glow cloud that runs the school, helicopters hover in packs over the children's playground, and the city council issues announcements like: "If you see something, say nothing. And drink to forget."
This is the world created by Joseph Fink and Jeffrey Cranor, who met as members of an experimental New York theatre company and whose podcast, Welcome To Night Vale, overtook NPR's This American Life in July as the most downloaded audio programme in the US. Since then it has occupied the No 1 spot in nine countries, despite being recorded at home on a £40 mic and produced by Fink on free editing software.
"This was supposed to be a hobby," Fink says from a busy Lower East Side café where he's taking a break. "We were like, 'Maybe, maybe in two years we'll have 10 people that aren't our friends listen to this'."
Instead, tickets for a live version of the show sold out in 30 seconds, listener figures have peaked at 150,000 per episode and an earlier plan to publish a Night Vale book through Fink's own small press has been scrapped in favour of something "a little bigger". While they won't talk specifics, a television show, pop-up book and feature film are mentioned, cryptically, as things "it's hard to say we're definitely going to do".
Welcome To Night Vale is hard to categorise: it is full of surreal jokes, ghost-story chills, the narrative drive of old radio serials, and an undercurrent of existential horror. The language sometimes has the rhythms and repetitions of poetry, and stories take unexpected turns. One episode is told entirely in the second person, and two others have the same events narrated by different narrators in parallel universes. How on earth did it go viral?
"The one-word answer is Tumblr," says Fink. Thousands of listeners have uploaded art and stories inspired by the show to the website: in a single week in July, 20,000 Tumblr posts about Night Vale generated 680,000 likes and reblogs. This was after an episode aired called "First Date", in which Night Vale's narrator Cecil becomes romantically involved with Carlos, a scientist with perfect hair and "teeth like a military cemetery". Much of the fan art is devoted to imagining the couple.
Grateful emails have come, unexpectedly, from gay and transgender fans, and also from sufferers of anxiety. "They often say that Night Vale is a terrifying place," Fink says, "but so is life." Cranor agrees. "They find a real peace in it. I can't help but be touched by that."
'Welcome to Night Vale' is a twice-monthly podcast available to download on the 1st and 15th of each month via iTunes, Stitcher, Libsyn, Feedburner or Soundcloud. (commonplacebooks.com/ welcome-to-night-vale)
Look behind the scenes at artists in their studios
By Charlotte Cripps
Jeff Koons holds a blue orb, part of his recent series, Gazing Ball, at his well-ordered and large studio in Chelsea in New York, where he has around 130 assistants working for him. Bill Viola stands in front of a video work at his main studio near Long Beach, in Signal Hill, California. Alex Katz is talking on his 1968 rotary telephone, which only receives incoming calls, at his studio at home in SoHo, New York, where he has worked for 45 years. John Currin stands next to recent paintings and an easel in his loft studio in New York's Flatiron District, close to his Gramercy Park townhouse, that he shares with his wife and muse, the artist Rachel Feinstein.
A new and hefty 600-page book, Art Studio America: Contemporary Artist Spaces by Hossein Amirsadeghi, follows his 15-month trip across America with photographer Robin Friend, to visit leading artists in their workplaces. The book is illustrated with original interviews and big, colour photographs of 115 artists, both in their studios and in the landscape, offering a glimpse behind the scenes.
"It is an enormously difficult task getting inside artists' studios," says Amirsadeghi, who also edited Sanctuary: Britain's Artists And Their Studios, which was voted a Book of the Year by The Art Newspaper. "It took six to eight months of knocking on different doors to get to them," says Amirsadeghi. "I even accosted Jeff Koons at his show at the Gagosian in New York's SoHo and said, 'Listen, we have been trying to get to you for yonks.'"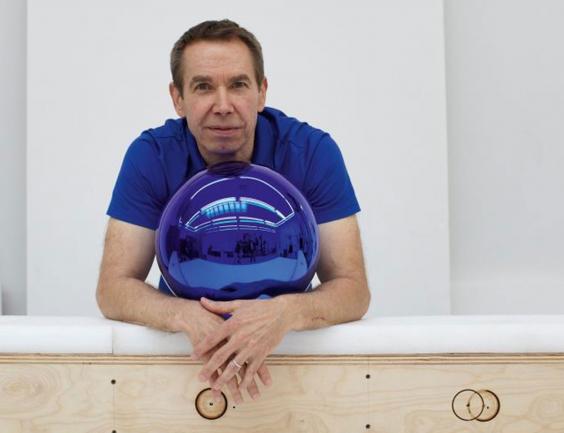 But once through the door, he got on with them like a house on fire. "Julian Schnabel wouldn't let me go," says Amirsadeghi about the artist, who works from his 50,000 sq ft space multi-storeyed home and studio, the Palazzo Chupi, in New York's West Village, although he prefers to paint by the sea in his Montauk studio.
"I talk about art in general: the psychology and sociology of art. They are unprepared for this intrusive questioning. I am after the inner space as well as the space of the studio. Their mind, history, their childhood and traumas that brought them to where they are, their success. Each studio has its own peculiar quirks."
Richard Prince was also "a difficult proposition" but well worth the visit. At his studio/home complex on a 500-acre estate in the Catskill Mountains, in New York state, he is building an airstrip. He has studios in barn – including Loud Song, covered with vinyl records.
Just as adventurous is Nancy Holt, who is famous for her "land art" installations. Her studio on her 22-acre ranch near Galisteo, New Mexico, is in an area with bears and coyotes.
Next Amirsadeghi will cover Europe. "It has been an unprecedented journey of intellectual and inspirational dimensions both on a human creative and artistic level."
'Art Studio America' is published by Thames & Hudson (£65, hardback)
A bold new home for the Ditchling set
By Michael Glover
A little over 100 years ago, Eric Gill, typographer, letter-cutter, sculptor, passionate social reformer and wayward amorist came to the village of Ditchling in the Sussex Downs, and helped to bring in to being a remarkable community of makers of art and craft objects.
Gill, who regarded himself as an heir to the traditions of William Morris, was joined by artists included David Jones, Frank Brangywn and Hilary Peploe. Some time in the 1980s, a small village museum was created by Hilary Bourne and her sister, Joanna, to memorialise all that had been achieved here. That museum, thanks to a substantial grant from the Heritage Lottery Fund, has now been reborn in a sleeker and much more substantial way.
The old museum was a rather ragged and down-at-heel affair, created in an Victorian old school house, which was approached through the village churchyard where many from the Ditchling artists' community were buried. You entered it via a ramshackle portable cabin. You enter the new museum through a double-height, 18th-century cart lodge, with a beamed oak roof.The heart of the museum is the re-furbished old school house. Here the collection can breathe at last. Work by each of the principal artists who lived and worked here is on display, with Gill taking pride of place, with his childhood drawings of a windmill, a steam train, a saw, and a collection of small devotional sculptures.
ditchlingmuseumartcraft.org.uk
One to watch: Oh Land, Singer, 28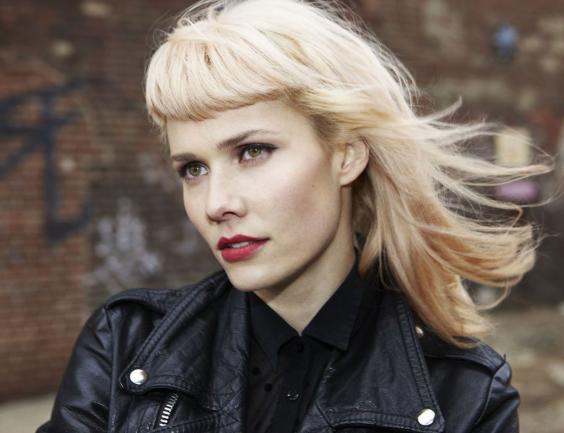 The former ballerina-turned-musician suffered a back injury when she was 18 that left her unable to dance again. It felt like the end of the world, she recalls, but now she cannot imagine doing anything else but music. The Danish-born singer (real name Nanna Oland Fabricius) lives in Brooklyn, where she makes dreamy pop with quirky lyrics. She has just released her first UK album Wish Bone, co- produced by TV On The Radio's David Sitek, who signed her to his label. She is performing across the UK next month.