"Very shut off, very difficult to know what's going on in his mind," says Michael Sheen (pictured) of his character William Masters, the real-life gynaecologist-turned-sex-researcher in Channel 4's new US import Masters of Sex.
Masters, along with his research partner Virginia Johnson (Lizzy Caplan) – whom he married – pioneered the scientific study of sex. The series is based on Thomas Maier's 2009 book, which tells how the couple "discovered" the fake climax and women's ability to enjoy multiple orgasms, as well as the duo's struggle to be accepted by the medical establishment. "I read Maier's book," says Sheen. "I also met some of the gynaecological surgeons practising at the time, so I got a sense of how things changed quickly for people in that field." Can we expect more series after the 12-episode run? "We've talked about it. There's a desire to tell the entire story of Masters and Johnson. It intersects so much with our culture's relationship to sexuality."
'Masters of Sex' begins on Channel 4 on 8 October
No Gene Kelly but a glorious feeling
By Geoffrey Macnab
We all know the scene. The man with the umbrella has just kissed his girl goodbye and is shuffling down the street. It's Gene Kelly in the most famous sequence in Stanley Donen's Singin' In The Rain (1952).
There is a similar scene in Dexter Fletcher's new Proclaimers musical Sunshine on Leith. Davy (George Mackay) and Ally (Kevin Guthrie) are young soldiers back home in Edinburgh from Afghanistan. We see them still in uniform, skipping down the street, belting one of the Proclaimers' anthems ("I'm on my way from misery to happiness today aha aha aha!"). That early scene hints at the challenge in making film musicals today. There aren't the trained singers and dancers that the Hollywood studios had at their disposal in their heyday. Mackay and Guthrie make personable leads but they're not Gene Kelly or Fred Astaire. The question is – does it matter?
"I don't think it's amusing to show a lot of people doing musical numbers who are not extraordinarily gifted at it," Donen once told me after the release of Woody Allen's musical Everyone Says I Love You in 1996.
Sunshine on Leith offers warm-hearted Scottish realism. The film, based on the Stephen Greenhorn musical play first performed by Dundee Rep in 2007, weaves 13 songs by the Proclaimers into a melodrama about love, upheaval, illness and betrayal in a Scottish family.
Peter Mullan is the father, Jane Horrocks the long suffering mum. The songs are performed by the actors with complete clarity, albeit sometimes chanted as much as sung.
"I don't think even Peter Mullan would say he is the greatest British singer", says its producer Andrew Macdonald. "But he is one of the greatest British actors. You believe the film because of him."
In the 1970s and 1980s, Hollywood made plenty of blue-collar musicals (Saturday Night Fever, Footloose, Flashdance, Grease, Dirty Dancing etc). More recently, youth-oriented street dance films (Streetdance 3D in the UK, the Step Up films in the US) have done well, as have high-school musicals. Last year's film of Les Misérables turned into a box-office phenomenon.
No, there aren't equivalents today to the great hoofers and crooners who starred in the MGM movies of the 1940s but the reason for making musicals is the same as it ever has been.
As Macdonald puts it, repeating an old saying that still holds true, "when you can't say it, you sing it and when you can't feel it, you dance it!"
'Sunshine on Leith' is on nationwide release
Wrapped up in the work of a conceptual pioneer
By Nick Duerden
Abdulnasser Gharem, who launches his first major solo exhibition in London this week, might be the Saudi equivalent of Damien Hirst. He is a conceptual artist whose work is not only challenging, but costly. At an auction in Dubai two years ago, his installation Message/Messenger, a three-metre wide dome symbolising Jerusalem's Dome of the Rock, sold for $842,500 – the highest price ever paid for the work of a living Arab artist.
"We don't have much history in auction houses, so that was a surprise," says Gharem, 40. A career soldier (his rank is Lt Col), Gharem was always interested in art, but struggled to establish himself in a country where art barely figured. "It's a totally different environment in Saudi," he says. "There are no books on the subject, few galleries. It's complicated."
So he took his art onto the streets, including, in 2007, Flora and Fauna, in which he wrapped himself in plastic beneath a tree in Riyadh for a day, surviving on the oxygen the tree provided.
A true philanthropist, Gharem has donated his auction funds to developing an education programme to help foster a local artistic community because, "you wouldn't believe how many talented young artists we have here." His own work, meanwhile, is inescapably political. "You can say a lot in art you could never say in other mediums. You can present new visions for people."
Abdulnasser Gharem is at Edge of Arabia, London, from 8 October – 8 November 2013 www.edgeofarabia.com
Why Wales is a world-beater
By Charlotte Cripps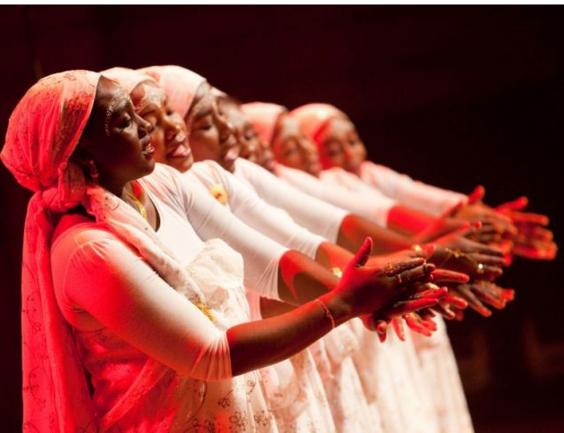 Held every year in cities across Europe to showcase the best of world music, this year WOMEX lands in Cardiff. Highlights include African pop by Ebo Taylor from Ghana and the Syrian/French Al Kindi Ensemble. Amira from Bosnia combines traditional Sudanese music with jazz and soul while Debademba mix contemporary African music. For the opening concert, Cerys Matthews will be joined by leading musicians from Wales on a journey through 30,000 years of Welsh music and culture. The Horizons Stage will host the best world music from the UK and Ireland, including Catrin Finch and Seckou Keita. And the Womex 13 nights at the Glee Club in Cardiff Bay will feature DJs Auntie Flo and Mitu from Colombia.
WOMEX 13, Wales Millennium Centre, Cardiff (wmc.org.uk), 23 to 27 October
One to watch: Jet Letts, DJ, 27
Following in your famous dad's footsteps can't be easy. But the son of DJ Don Letts has found his own niche, spinning house and techno records. "I've stuck with vinyl," says the West Londoner, who is also a music producer. Letts, who co-runs a live music night, Get Me!, in the capital, will be DJing Fred Perry's Sub-Sonic Live next Thursday at The Garage, London. "I'm not trying to be a celebrity DJ like Paris Hilton," he laughs. "I'm just really into the music."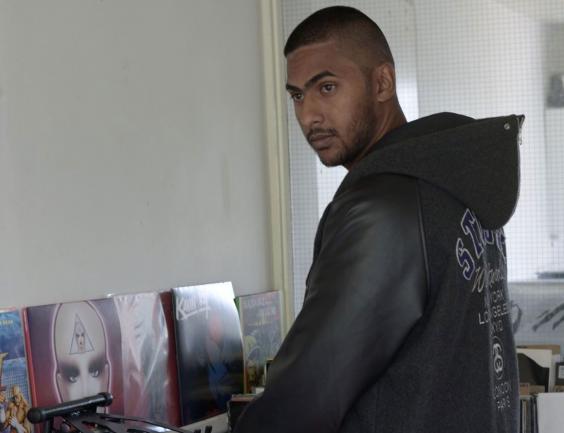 Reuse content