Fans of mist-drenched castles, ominous crows and ghostly hauntings must have been delighted to find that yesterday's Google Doodle was dedicated to little-known Gothic novelist Sheridan Le Fanu.
A spooky black and white drawing of a sleeping maiden being visited by a menacing apparition was used to celebrate 200 years since the birth of the Irish horror pioneer, whose work includes Gothic thriller Uncle Silas, and vampire novella Carmilla (which appeared 25 years before Bram Stoker's Dracula).
But Le Fanu's birth comes half a century after Horace Walpole's The Castle of Otranto appeared, widely considered the first Gothic novel. The 250th anniversary of its publication is the reason behind the British Library's forthcoming exhibition "Terror and Wonder: The Gothic Imagination".
In what will be the UK's largest ever celebration of Gothic literature, classics of the genre, such as Mary Shelley's Frankenstein and Robert Louis Stevenson's Strange Case of Dr Jekyll and Mr Hyde, will be featured alongside contemporary writers influenced by the genre, including Angela Carter and Clive Barker. The artworks of William Blake and Henry Fuseli will be shown, with more modern interpreters of the genre such as the Chapman Brothers and Stanley Kubrick.
Why, 250 years since its inception, are we still fascinated by all things Gothic? Tim Pye, curator of the British Library exhibition, believes it to be the ultimate in entertainment.
"It is entertaining and it is escapist," Pye says. "One of the underlying things about Gothic is that is appeals to our weird love of fear and being scared, and that's a universal feeling."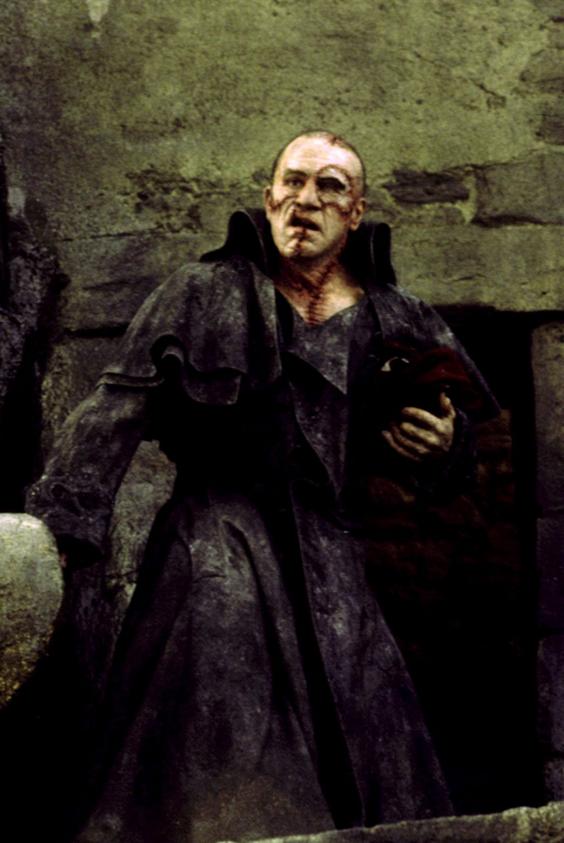 Perhaps its staying power also lies in the genre's ability to lend itself to other forms, be it fashion, film or art. "Gothic literature is incredibly visual," notes Pye. "So, obviously, that's of great appeal to artists and film-makers. It creates great moods and atmospheric settings but, at the same time, it picks away at our inner thoughts and fears – something artists have been keen to explore."
Rarely a fashion season goes by without a plethora of designers appropriating the dark romanticism and sending models down the catwalk resembling buttoned-up governesses (check out Erdem's black velvet gowns from his AW 14/15 collection, for instance).
Meanwhile, film and television continues to obsess over the Gothic. American Horror Story has just announced its fourth series, while Gotham, which takes place in the city pre-Batman, will start showing on Channel 5 next month and looks suitably dark.
Upcoming film releases include Crimson Peak, which director Guillermo del Toro has described as a "hard-core Gothic" tale, and psychological thriller Stonehearst Asylum is based on Edgar Allan Poe's short story "The System of Doctor Tarr and Professor Fether".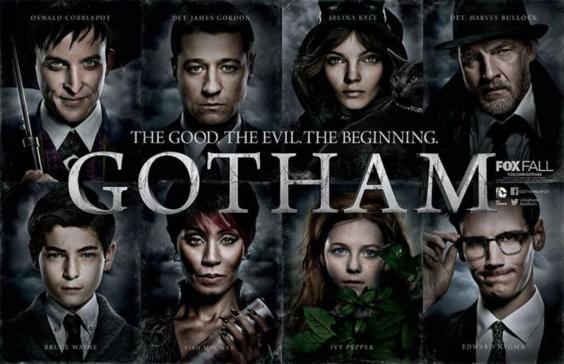 The second biggest grossing film in the world this year, Maleficent, also included plenty of pleasingly Gothic imagery. And if a Disney movie drawing on the Gothic might seem unusual, Pye insists that all ages can be pulled in by the genre. "One of the sections in our exhibition deals with the appeal of Gothic to adolescents, and how important the representation of childhood is in Gothic literature," he insists. "That love of fear is probably strongest when we're young but it never really leaves us."
This week, there was wall-to-wall coverage of someone who has continually been inspired by the genre: Kate Bush based one of her most famous hits, "Hounds of Love", on the horror film Night of the Demon, and during the finale of her current Before the Dawn show, she sprouts magnificent crow's wings and rises above the stage, a Gothic queen returned.
As with Bush, Le Fanu all but disappeared from public life as he grew older. This week welcomed the return of two ghosts – an event which is not uncommon in Gothic literature.
"Terror and Wonder: The Gothic Imagination" is at the British Library, London NW1, from 3 October until 14 January 2015
Reuse content