Darth Vader is standing imperiously, lightsaber drawn, flanked by a squad of gun-toting Imperial Stormtroopers. It's a baking-hot afternoon and one trooper, sweating from the heat, turns to a fellow member of the ranks and mutters something in Swiss-German.
Ignore the Teutonic accent and they could be on Tatooine, Star Wars' arid desert planet. But, in fact, this sweltering group is standing to attention in a quarry just outside of Basel, Switzerland. They are part of a 30-strong hobbyist group that make up the Swiss garrison of the Star Wars fan club – and they meet up in full Imperial regalia for birthday parties and charity events.
German-speaking countries have a name for those who come together solely for such niche pursuits: freizeitfreunde, or "hobby friends". And it is 60 of these fascinating sub-culture groups that Swiss-German duo Ursula Sprecher and Andi Cortellini have been documenting for the past five years, around their native Basel and beyond.
It all started in 2007 when, on a commission from a Swiss magazine, Sprecher approached a rifle club and a vintage tram society. Peering into the dedicated worlds of these enthusiasts proved addictive, and Sprecher and her partner began tracking down weekly gatherings across Switzerland, from amateur acting troupes to taxidermy societies.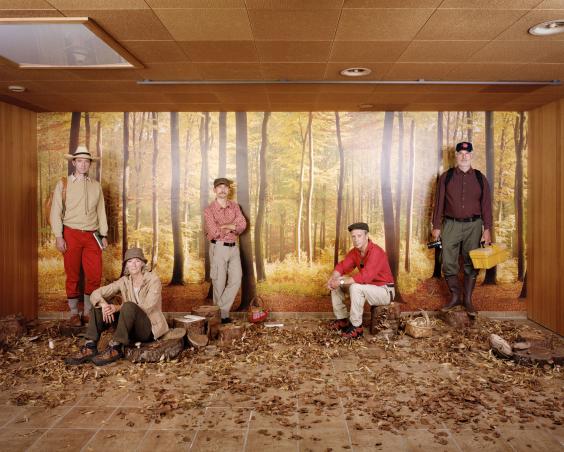 The Dintefisch ("Squid") Diving Club's 48 members meet once a week in a local pool to hone their techniques and plan their annual diving getaway, in the Azores. "People love to share their pursuits with others," says Sprecher.
Yet, as Pulitzer Prize-winning American columnist Dave Barry noted, "Hobbies of any kind are boring, except to people who have the same hobby." Which is why the 120 members of the Basel-based Association for Mycology, for example, tend to keep their funghi classification talk to Monday evenings spent with their fellow foragers.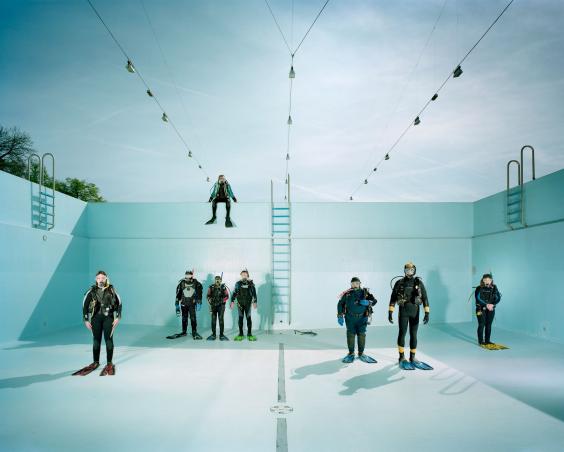 But not all hobbyists come together solely for the hobby itself. The elderly ladies of Basel's Knitting Group meet once a month for coffee, cake and companionship as much as needlework – though they do each knit about 100 pairs of socks for the local soup kitchen to hand out.
Looking back on the project, Sprecher feels that there's a message in it for all of us: "I hope people take a chance to do what they really want – be it in nature, artistically, or sporting – even if it's for just a small part of their lives; I've seen how it makes people incredibly happy." And does she have any hobbies herself? "None," she admits, laughing. "I've spent all my free time photographing others."
'Freizeitfreunde' is published by Kehrer next month, priced €29.90
Reuse content