Looking at Nicola Okin Frioli's photographs is like rifling through a warped comic-book store.
The characters are all familiar – the Incredible Hulk, Batman, Smurfette, a minion from Despicable Me – but their environments are far more ordinary: the slightly decrepit suburban streets of Mexico City and unkempt bedrooms covered in religious iconography.
These subjects aren't – as you might suspect – on their way to a fancy-dress party; they are cosplayers.
Cosplay (simply a portmanteau of costume and play) has been a popular global movement since the 1990s, and sees communities come together to role play.
Donning the costumes (which the participants often make themselves) is a form of performance art that looks to Japanese manga, anime, comic books and film for inspiration.
Born in Italy, Frioli, 36, first visited Mexico in 2000, has lived there since 2007, and has long been fascinated by the country's subcultures; another of his award-winning projects focuses on mexes – men in southern Mexico's Oaxaca state who dress up as women and consider themselves to be of a third gender.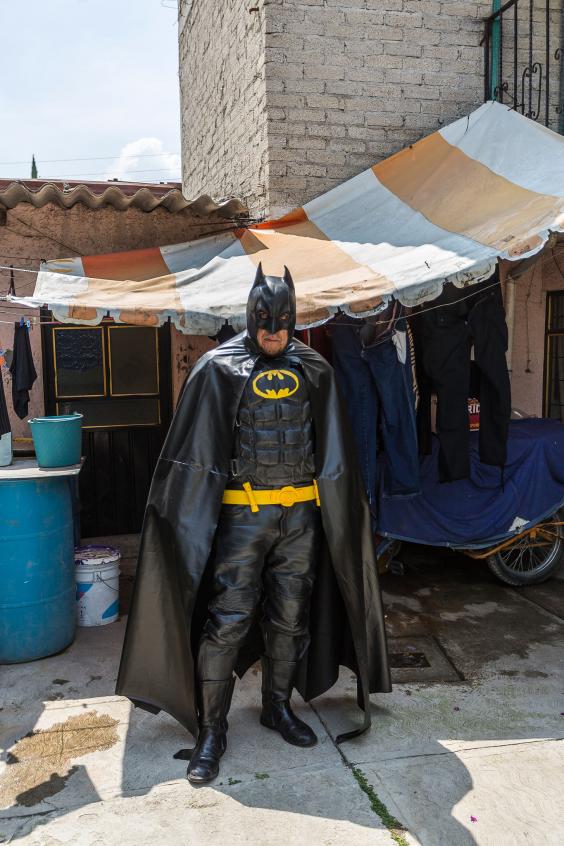 Photographs of the cosplayers form a series that Frioli has called "The Possibility of New Worlds and Increased Identities", and he is keen to point out that for his subjects, cosplaying is much more than merely dressing up.
"These men and women use a costume to complement their personality, while at the same time emphasising the type of person they would like to be," he explains. "Children of a quick and violent society find their place in an imaginary world that they have created themselves. Their disguise is a form of survival against reality."
For more: nicolaokinphotography.com; okinreport.net