How to: Blag the arts
By Alice Jones
Art – there's a lot of it about. Too much for any human to take in. But even if you don't know your Rylance from your Odenkirk, it's a vital skill to be able to talk about them all like the culture vulture your Twitter biog/CV suggest you are. Apart from reading this paper's arts section, here's how to do it.
* "Mailing lists are your friend. Sign up to a couple of good theatres and your local cinema and follow your local bookshop on Twitter. Between them you should have a good idea of what's on. (Tip: they don't post the reviews if it's not hot.)"
* "Go to festivals. They are a chance to kill many arty birds with one stone. Especially now most are cross-arts."
* "Have a favourite to hand. Then you can say loftily, 'You like that? I thought "Closer" at the Donmar/ "Catastrophe" on C4 tackled love with so much more verve'. (Tip: those two are a good place to start.)"
Rotating column: Sole mate
By Sophie McIntyre
A friend was describing someone to me last night. A real 'type': the Air Max-clad, faux-street, west-London posh boy. He was, she said, equipped with faux-rude boy accent, badly-trained rescue dog and a 'pop-up' business his mother gave him to run.
The importance of the choice of footwear in her description made me consider 'trainer clans'. Since when did your choice of rubber, webbing and other lightweight, breathable materials, categorise you so very specifically?
The Air Max-er aside, other clans include the understated, middle-class New Balance sporter, the slightly jock-y Asics-wearer; and don't forget that for hipster, it's all about the Reebok Classic, Nike SB Janoski, or a pair of whiter-than-white Adidas somethings, perhaps the Original Superstar II. Choose those slides with care*.
*Be sure to vote with your feet
Instant Ethics
By Ellen E Jones
Q. My close friend failed to acknowledge it was my 30th birthday, only sending me a measly text. Can I bring it up?
A. Congratulations! You're 30, and therefore 20 years too old to be sulking about birthdays. And actually, think about it, a text is pretty sweet. A text shows they were thinking about you.Bring it up, say thanks.
@MsEllenEJones
Micro extract: Touch me
"The particular organisation of our body's touch circuits, from skin to nerves to brain, is a weird, complex, and often counterintuitive system, and the specifics of its organisation powerfully influence our lives."
From 'Touch: The Science of Hand, Heart & Mind' by David Linden (£16.99, Penguin, out 5 March)
Four play: Celeb one-time Communists*
1. Miuccia Prada
2. Tilda Swinton
3. Stieg Larsson
4. Pablo Picasso
*Communist Manifesto printed today, 1848
All Good Things
By Charlotte Philby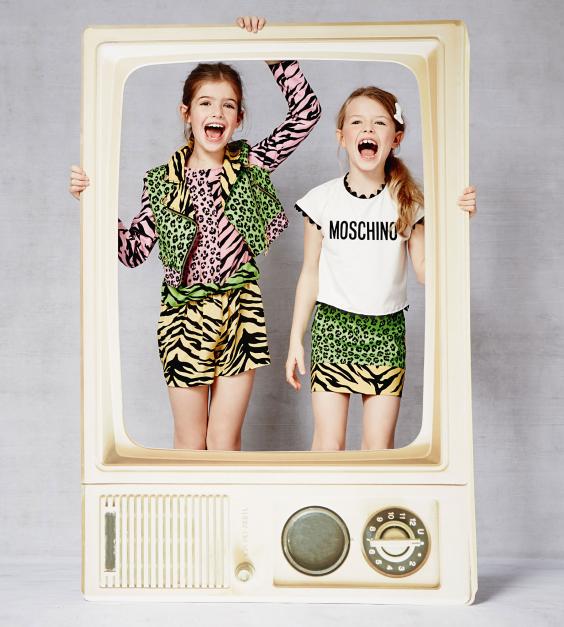 Mini me
So kids should be kids and all that, but the mini Moschino SS15 collection (above) – with its animal-print biker jackets and acid-bright babygrows – has made us come over all materialistic. Sorry. From £74; alexandalexa.com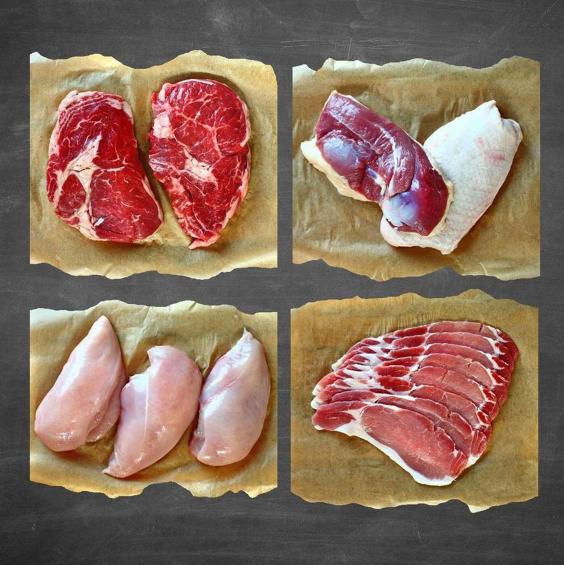 Fresh meat
Meat Porter does just what it says on the tin (or in this case, very smart brown box). An artisanal online butcher, it sources and delivers high-quality, free-range British meat (above) to your door, nation-wide. Min spend £25; meatporter.com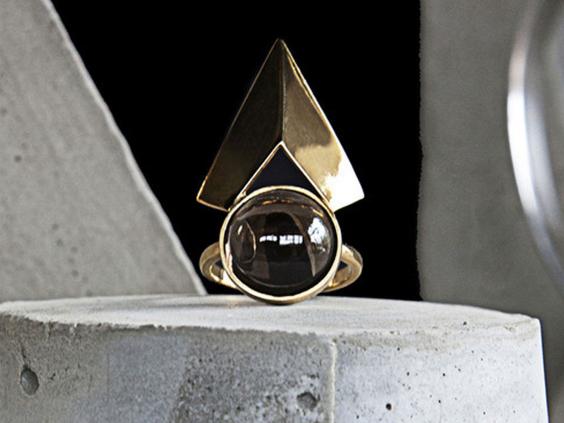 Ring cycle
The geometric jewellery from London designer Kirstie MacLaren include these beautiful, hand-crafted statement rings (above), which use "the ancient art form of lost wax casting". Prices vary; kirstiemaclaren.com
Reuse content