As vegetables are always inclined to grow from horse manure, so the Turner Prize has always thrived on controversy. It was almost the reason for its being. Remember the Stuckists and how they used to jab their banners up and down outside the walls of Tate Britain in a coordinated show of civilly responsible outrage? "Is this nonsense really art?" they would bellow in their cut-glass, country-mouse accents. "Whatever happened to all those manageable, visually alluring objects in frames, or those bronze casts of lopped limbs raised up for our delectation on plinths?" they would chorus, corduroyed legs kicking out wildly and yet suavely.
And then there were the exhibits themselves. How we used to lather at the mouth when we noticed how the Chapman Brothers had defaced Goya's prints with such gleeful, cheeky-chappy wantonness! How we used to hold our noses at the sight of the giant plops of dung that Chris Ofili had managed to use as deft foot props for his languidly leaning, rainbow-twinkly canvases. There was always so much to be outraged about. What fun we all had! Remember the time when Ian Irvine, sometime arts editor of this newspaper, was forced to defend in print, straining every critical nerve, for days on end, his decision to champion Martin Creed's light bulb, the one that went on and off to suit itself?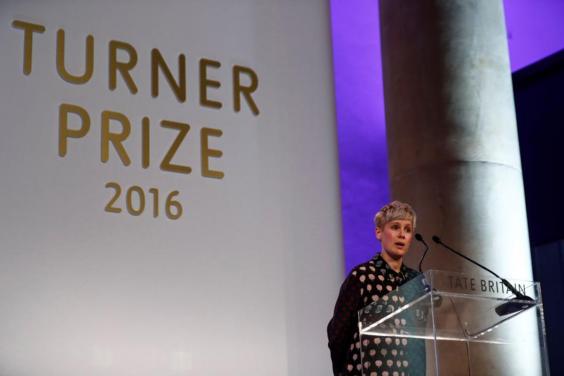 All long gone, thank goodness. Everyone understands now that art is everything and nothing, that the word installation will always do if the individual bits and pieces look as if they don't deserve to be called sculptures in their own right, and that nothing of good plain sense needs to be said in support of whatever it is that we are being invited to admire. Thank goodness that there is nothing left to argue over! Now we know that the real business is a presentational one, that it is the artist, hand in hand with Will Gompertz and his gorgeous, Red-Sea-parted hair, who must win us over.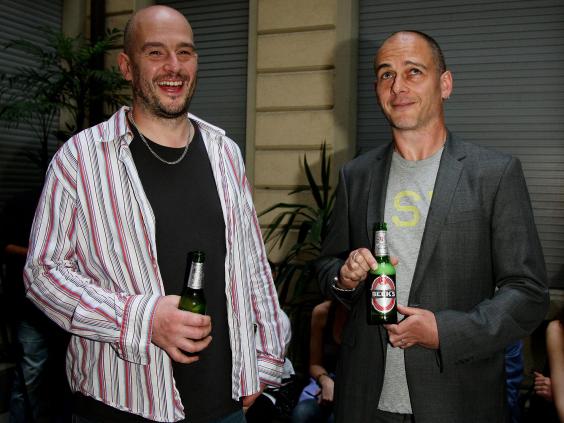 Take this year's winner, Helen Marten, for example. We will remember her in the future for two things. One is her act of exemplary generosity, so well and so widely reported that it scarcely needs repeating here. Instead of hurrying away to her nest in the eaves, clutching that cheque for 25 gee-gees in her tightly balled fist, she stopped dead at the Millbank Entrance, did a neat 360-degree full turn, tore the cheque (with exemplary mock-savagery) into four equal portions and promptly thrust them into the ravening maws of the three miserable losers who were running after her, baying like teenage wolves who had been fed on far too few raw bacon scraps.
Such open-handedness! What ever happened to jealousy, envy, backbiting, mutual contempt – in short, all those sterling human qualities that used to make artists and poets what they were? This kind of behaviour is unknown in the world of art and poetry. Do we not all remember how Braque simply could not bear to be in the same flamenco bar as Picasso?
But there is more to it, much more. There is also Marten's extraordinarily glutinous praise for the work of her rivals. Was she telling the truth when she deployed the word that she had evidently chosen with such extraordinary care? Was she striving to disarm – or perhaps to flatter? Had a flash of an insinuating smile or a flick of the hair from Gompertz caused her to part company with her reason, albeit temporarily? No one will ever know. It was far too long ago.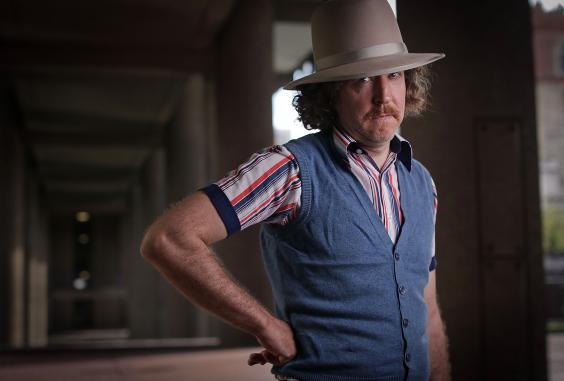 Whatever the cause, it was utterly disarming and utterly unexpected, the word that she plucked from her bristling lexicon. She told us that all their work was brilliant, thereby, at a stroke, erasing from history's white board centuries of carefully considered approaches to the criticism of works of art, from Winckelmann to Gombrich. Brilliant. Brilliant. Let it sink in. And we admired her for doing so because we had, at first glance, some of us at least, perhaps suspected otherwise. We had thought that some of the works were quite good, others deserving of being displayed at Tate Britain, and yet others destined to return to the skip from which their constituent parts had been so skilfully purloined at the speed of lightning bolts. Mercifully, we were wrong. As Marten instructed us so winningly, they all deserved to be there, and nothing further needed to be said about it.
Except perhaps that there was one further thing to be said, and luckily it was said by Alex Farquharson, newish head of Tate Britain, a man who recently sprinted down from Nottingham. He called Marten's work poetic, and that is just what was needed, we felt, because the work poetic rhymes so fully with the art of the present in so far as it means everything and nothing. Only poets know what it really means, of course, and they generally keep it to themselves.
Reuse content