London is a city full of surprises, an uneven, capricious mess of stone cathedrals and international mobile SIM stands. Artful sculptures and graffiti saying 'tits'.
One minute you'll be experiencing the simple joy of a Calippo in the sunshine, the next a pigeon will land to commit semi-cannibalism on a  nearby chicken nugget.
Over the past two years photographer Derek Man has been capturing this by pointing his camera down at the city's curbs, creating what he calls "a collection of weird and chunderful things…from a piece of cake to a toilet seat to the Urban Trinity (the fox, the pigeon and the squirrel)".
Entitled 'No Stopping Mon - Sat', the photo set includes discarded birthday cake, vomit, a balloon, shoes and roadkill.
As well as amassing a funny, bleak and (forewarning) occasionally upsetting album, the photos have helped him relay his experience of London to his family back in Hong Kong.
"I would sometimes send them pictures of things I come across in my day to day life in London via Whatsapp – often without any context – to varying responses," he told It's Nice That.
You can find more of Derek's work on his website and by following him on Twitter.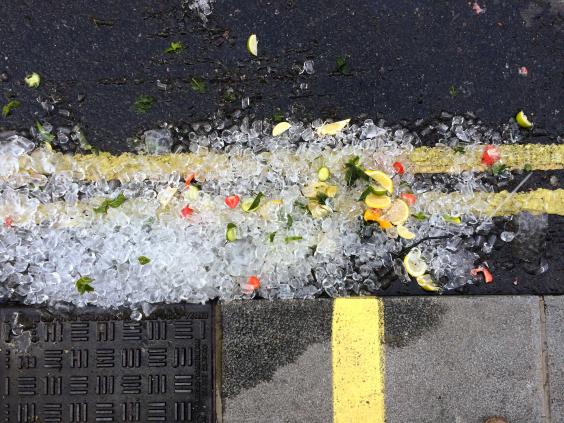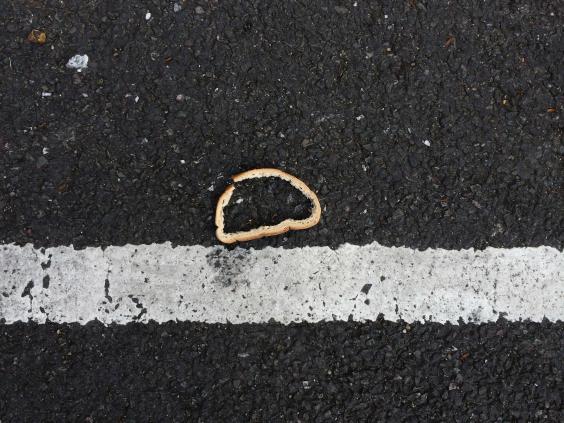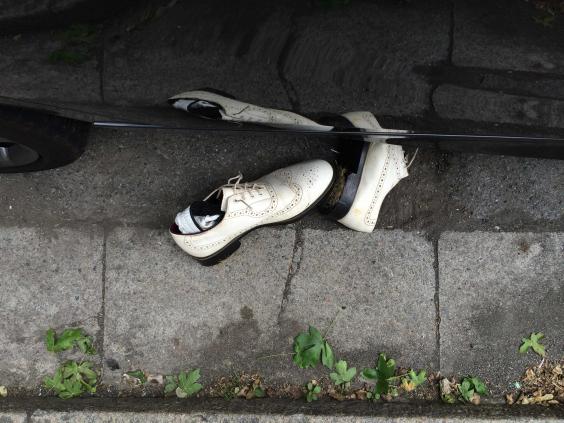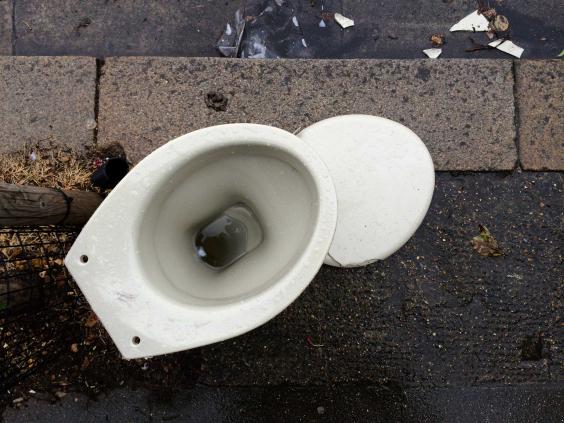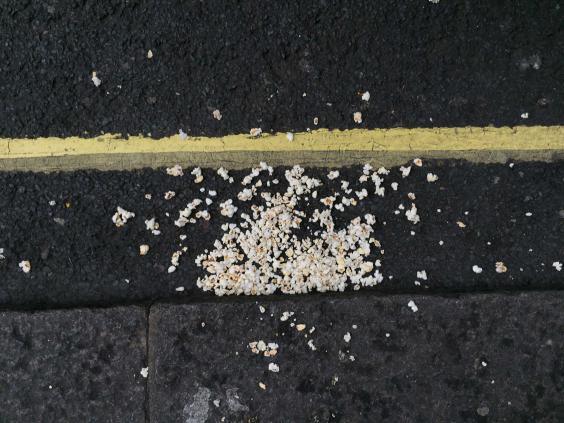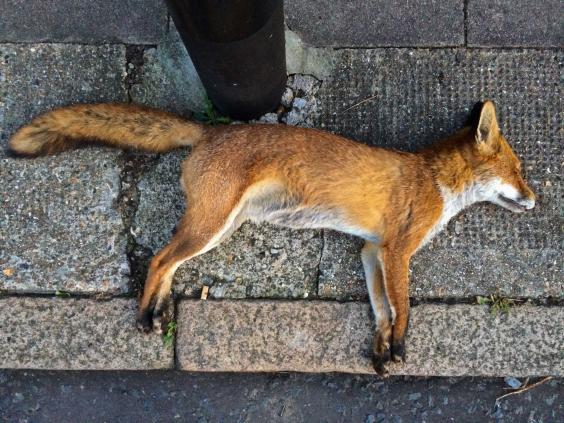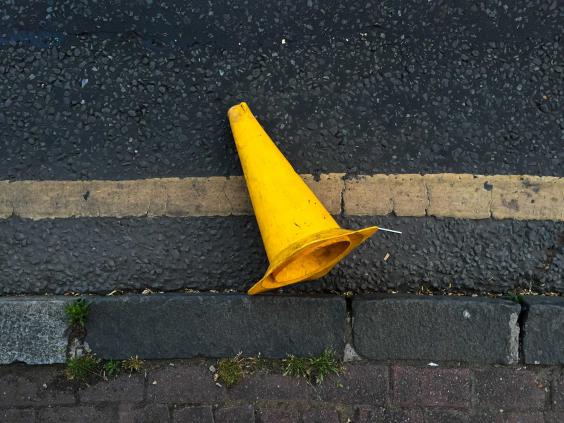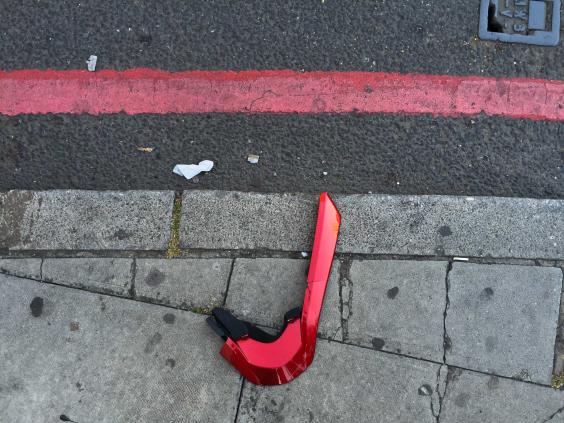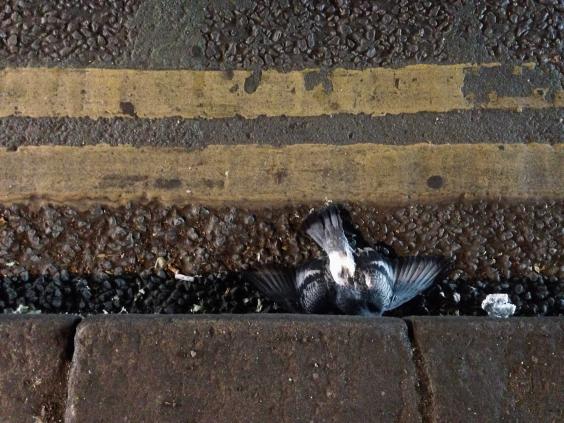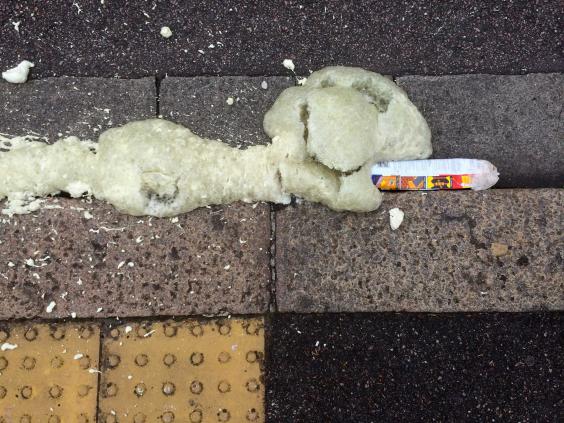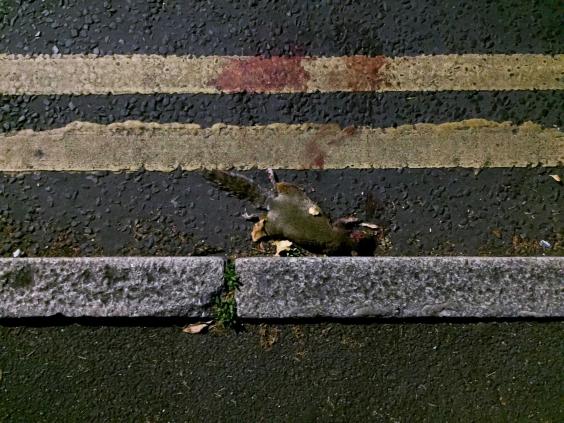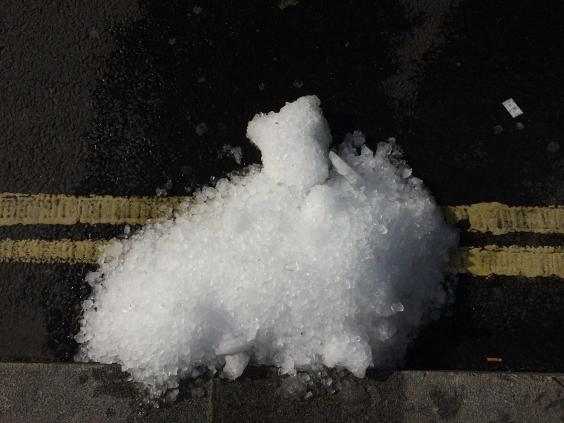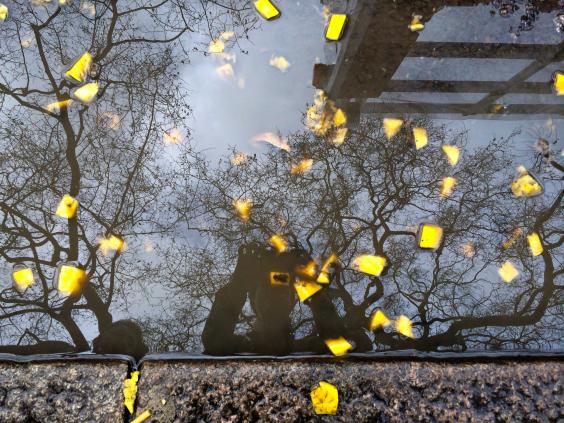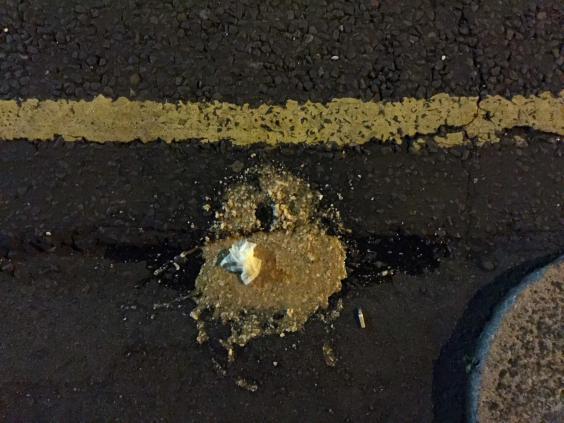 Reuse content