The British Wildlife Photography Awards winners have been revealed, with Lee Acaster from Suffolk taking home the top prize for his shot of a Graylag Goose in London.
Acaster, who received £5,000, photographed the animal against an ominous London skyline, with The Shard clearly visible in the background.
"I was set up for shooting a stormy cityscape with a manual focus wide angle lens on when I came across the Greylag Goose sat on the river wall," he said of the "technically incredibly difficult" piece.
"Expecting it to fly away as I got nearer, I was surprised to find that it was very happy to stay where it was, even when I got very close. I ended up being just a few inches away from him.
"He was still happily stood on the wall as I left, probably wondering what on earth the strange man with the flashing light had been doing."
British Wildlife Photography Awards 2014 winners
British Wildlife Photography Awards 2014 winners
1/18 'Hazel Dormouse Monitoring'

Documentary category winner

Nick Upton

2/18 'Waving Seal'

Highly Commended in the Portraits category

Luke Wilkinson

3/18 'Big Blues - Shark'

Coast category winner

Alexander Mustard

4/18 'Badger - Brock over Brook'

Highly Commended in the Portraits category

Russell Savory

5/18 'On the Prowl - Fox'

Sixteen-year-old Joshua Burch won the 12-18 prize

Joshua Burch

6/18 'Spring is in the Air'

Seasons category winner

Andrew Parkinson

7/18 'Autumn Jewels - Woodland'

Wild Woods category winner

Peter Cairns

8/18 'Otter and Puffin'

Behaviour category winner

Richard Shucksmith

9/18 'Dipper with Grubs'

'Dipper with Grubs' by William Bowcutt won the Under 12 category

William Bowcutt

10/18 'Owl'

Portraits category submission

Matt Binstead

11/18 'Shag Resting'

Portraits category winner

Steven Fairbrother

12/18 'Green and Red Telephone Box'

Botanical category winner

Philip Braude

13/18 'Blue on Black - Blue Shark'

Black and White category winner

Alexander Mustard

14/18 'Urban Tourist (Graylag Goose)'

Urban category and overall winner

Lee Acaster

15/18 'Swan in Morning Mist'

Commended in the Black and White category

Andrew Kaplan

16/18 'Grey Seal Claws'

Close to Nature category winner

Jim Greenfield

17/18 'A Life at Sea - Nesting Gannets'

Habitat category winner

Ruth Asher

18/18 'Window Gnat'

Hidden category winner

Susie Hewitt
Other winners included a close-up of a seal's furry claw, an otter preying on a puffin, a decaying telephone box in a wood and some striking shots of sharks.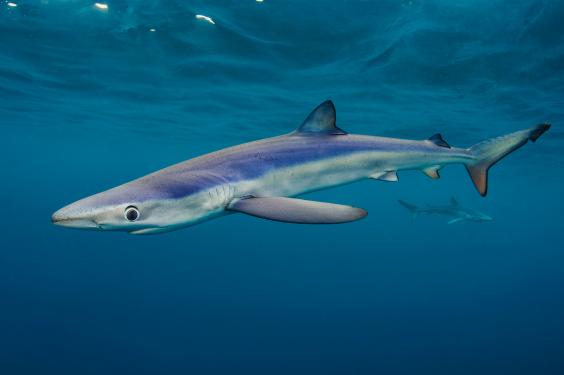 The prestigious awards were established five years ago to recognise the talents of wildlife photographers working in Britain and highlight the diversity of our country's natural history.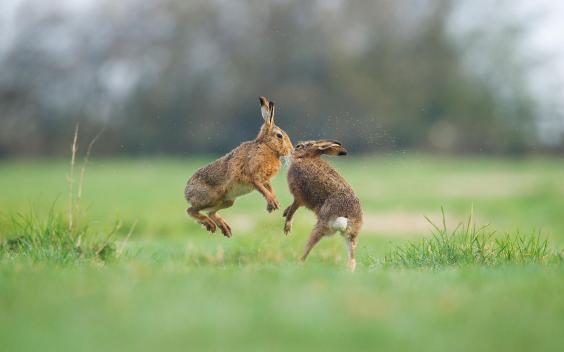 The winning images, from thirteen categories including Portrait, Black and White, Botanical, Habitat and more, will be displayed at London's Mall Galleries this week before a nationwide tour to Gloucestershire, Bristol, Luton, Hampshire and North Yorkshire.
Reuse content