Damien Hirst has admitted that his multi-million pound artworks are often inspired by his children's ideas as, unlike adults, they "just dive in, throw it all around".
The British artist, 48, whose latest spot painting "Mickey" is based on Disney cartoon Mickey Mouse, believes children create "much better" work as adults are often self-conscious from "the fear".
Hirst encourages his children Cyrus, 8, Cassius, 13 and Connor, 18, to think outside the box with art, often taking their creations further in his own work.
"My 18-year-old came home one day and he'd made a huge mosquito out of plastic boxes and it had a straw for a point and wings made with string, so I took them to the foundry and and had it cast in bronze, the same size" Hirst told The Observer. "It's not a massive effort to do that."
Last year, Hirst's wealth was estimated at over £200 million, making him one of the richest and most famous modern artists.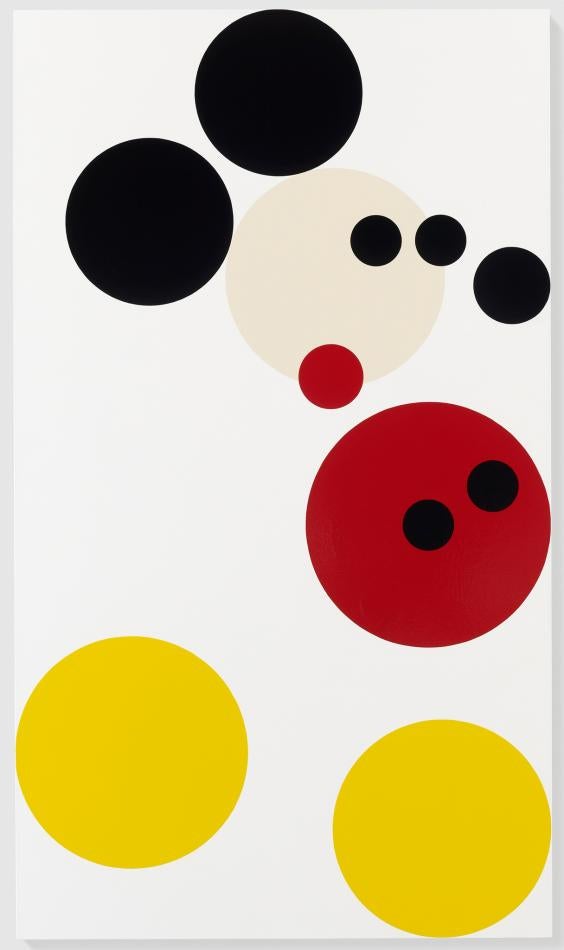 Often described as the "enfant terrible" of the art world, Hirst shrugs off criticism of his sculptures and paintings as "childish or child-like".
"The world's a very complicated place and sometimes you look at it and you feel like a child and that's sort of the best viewpoint," he said.
"In the face of the world, we're always children."
"Mickey" is to be auctioned at Christie's later this month, with expected proceeds of up to £750,000 going to Camilla Batmanghelidjh's children's charity Kids Company.