Bansky has unveiled a new video artwork showing Dumbo the elephant being felled in a rocket attack.
The clip, which forms part of the artist's month-long residency in New York, is titled Rebel Rocket Attack and has already accrued more than four million views on YouTube.
Commenters believe the clip reflects the way we've been granted an insight into the Syrian conflict through videos uploaded onto the internet.
Banksy's clip appears to show the rebels taking aim at the Disney character.
As it becomes clear they've hit Dumbo, the rebels cheer and jump over the battered and bruised elephant.
A young accomplice isn't too amused, however, kicking his elder on seeing his cartoon hero suffering.
The British artist's work has created a great deal of buzz in New York, where he has tagged other people's graffiti with the cheeky suffix, "The Musical", and stencilled a plastered-up, heart-shaped balloon onto a wall in Brooklyn. The drawing is meant to show the battle to survive a broken heart.
He has also constructed a mobile truck delivering "calm" across the Big Apple.
The vehicle, which features a sunset, a waterfall and some butterflies, was inspired in its design by John Steinbeck's novel The Grapes of Wrath.
The farmers in the book would illegally seek to grow crops on land they didn't own, as Banksy brightens up unloved parts of the city with his artworks.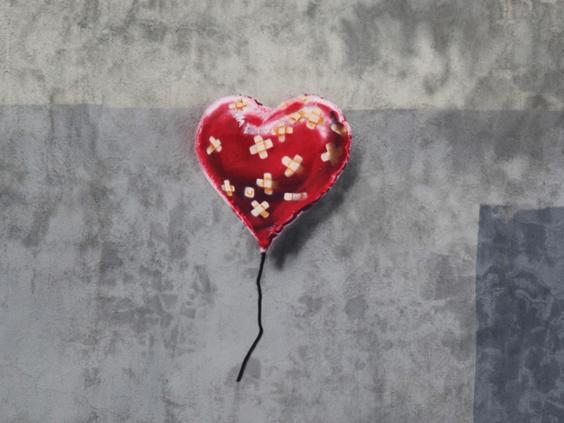 Reuse content