Sir David Attenborough has backed a London museum's appeal to keep some of the earliest depictions of the kangaroo and dingo by one of the UK's greatest painters in the country.
The George Stubbs paintings - which Sir David described as "of world importance" - were painted from specimens and sketches of the animals brought back from Captain James Cook's first Pacific voyage (1768–71) aboard the Endeavour.
Kongouro from New Holland and Portrait of a Large Dog were shown together at the Society of Artists in London in 1773, and have been in Britain ever since.
Late last year, they were sold to a foreign buyer for £5.5 million. Though the buyer is unknown, the paintings are understood to be intended for Australia's National Gallery.
But the Government put an export ban on the works, to allow someone in Britain to buy them, saying: "The paintings were so closely connected with our national life that their departure would be a misfortune."
The Department for Culture, Media and Sport also noted that the works "were of outstanding significance for the study of eighteenth century exploration of Australia and the public dissemination of knowledge during the Enlightenment."
Now the National Maritime Museum in Greenwich, south London, has launched an appeal to raise £1.5 million to buy the paintings.
This would be added to a £3.2 million grant from the Heritage Lottery Fund and £200,000 grant from the Art Fund already given to the museum.
Sir David said: "I had the privilege of working with the National Maritime Museum when it staged the exhibition of the paintings made on Cook's second voyage and I greatly admired the way it cared for paintings and other artefacts.
"Its Cook collections, are, of course, of world importance and I have no doubt that these two Stubbs paintings should be placed among them."
At the time of the export ban, Lord Inglewood, chair of the committee which made the decision, said: "It would be a terrible shame if the UK were to lose these extraordinary paintings to an overseas buyer.
"They were the British public's first introduction to these exotic animals from the Australasian New World which was opening up at that time."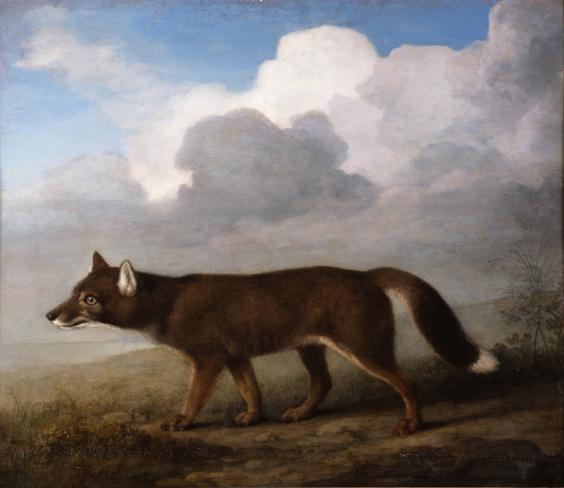 Anyone who wants to donate to the appeal can do so by texting STUB35 followed by the donation amount to 70070
Reuse content