It's a rare household these days that has a thriving artist at its head. it's even rarer when two artists live and work under the same roof.
Margaret Foreman, the award-winning portrait & still life artist, and her husband, mosaic artist Martin Cheek, live in picturesque style in Broadstairs and they work side by side. For the first time they are exhibiting together at The Horsebridge Gallery in Whitstable.
Margaret Foreman grew up in Malaya & Guyana. She trained in fine art at Goldsmiths College, London where her tutors included Ivor Roberts Jones of Churchill statue fame. She went on to win a scholarship to the Royal Academy.
Specialising in portraiture and still life she has had a glittering career winning numerous prestigious prizes including the BP Portrait Award. Her work is a rare thing, detailed, fine and perceptive.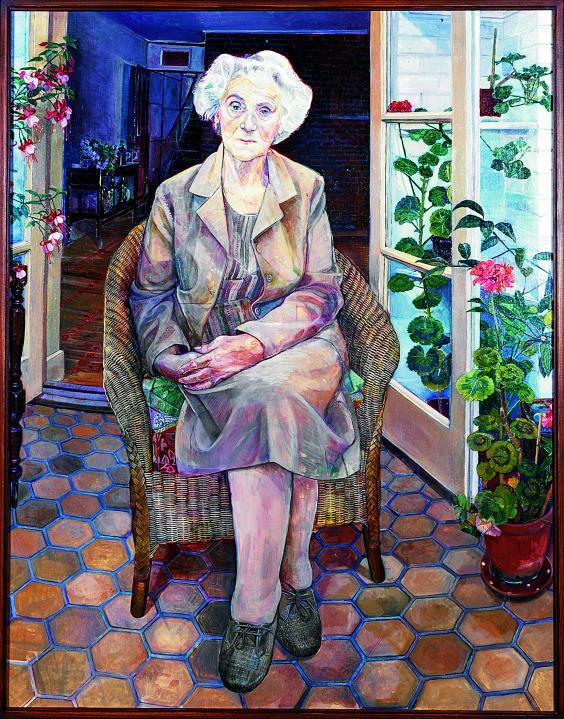 Some works are laced with echoes of her upbringing and travels. Others with the essence of the clients whom she presents with the lightest touch. Her work is infused with light and colour and puts everyday objects on a painterly pedestal. Drawing you close, no detail escapes her eagle eye.
Martin Cheek comes from a background in animation. He worked for many years within the film industry. Mosaic began as a means of relaxation, away from the demands of everyday work. It soon became a passion.
Martin uses all types of mosaic, from smalti to millefiori, with great imagination. His most innovative work is based on fused glass pieces, a medium he developed by himself.  He has a keen eye for line, design and story. Martin taught at the Royal College and has travelled the world to make and tutor on mosaics. He is the author of many books on the subject.
This is a rare opportunity. Their show at The Horsebridge Gallery finishes on Tuesday.
Reuse content