A rising star of the art world, who co-curated last year's blockbuster Tate Modern Matisse cut-outs exhibition, has quit a leading New York post to become the new director of the National Portrait Gallery.
Dr Nicholas Cullinan, curator of Modern and Contemporary Art at the Metropolitan Museum of Art in New York, has been chosen to replace Sandy Nairne, who leaves the National Portrait Gallery after 12 hugely successful years.
Cullinan, 37, returns to the NPG, where he worked 14 years as ago as a visitor services assistant. A high-flier, tipped as a possible successor to Sir Nicholas Serota, the Tate director, Cullinan won the post which attracted from several leading European institutions.
The American-born but Yorkshire-raised Cullinan is expected to bring an eye for cutting-edge modern portraiture to the NPG programme.
Educated at the Courtauld Institute of Art, he was previously curator of international modern art at Tate Modern, working on exhibitions including Cy Twombly: Cycles and Seasons (2008) and Edvard Munch: The Modern Eye (2012).
Cullinan founded a new acquisition committee at Tate Modern to collect modern and contemporary art from Russia, Eastern European and Central Asia, before being poached by the Met.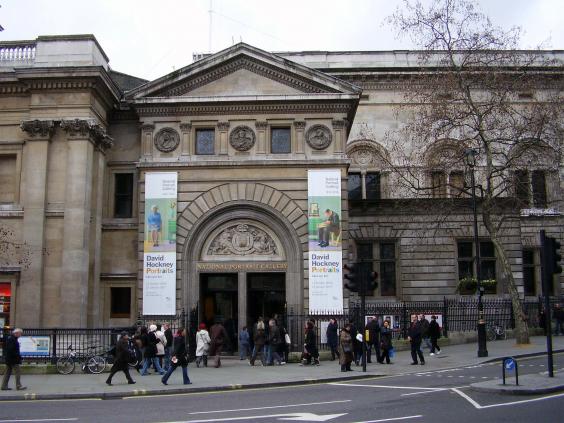 He secured several major modern art acquisitions at the New York institution but returned to London to play a key role in Tate Modern's Matisse and Malevich exhibitions.
Nairne leaves a hard act to follow. Under his leadership, visitor numbers at the NPG have risen by a third to two million. The gallery staged hit shows including a Freud exhibition, which sold 175,000 tickets and had to stay open until midnight in its last days to cope with demand.
Working with the Art Fund charity, Nairne last year raised £10m, the gallery's largest ever public appeal, including included donations from 10,000 individuals, to acquire an important Van Dyck self-portrait. He is leaving to pursue his writing and other arts work.
Cullinan, who may have taken a pay cut in accepting the prestigious role, said: "It is with great pleasure that I return to the National Portrait Gallery, an institution that I have grown up with and where I first worked 14 years ago.
"At a time when identity, shared culture and civic values are increasingly relevant to us all, the National Portrait Gallery is uniquely placed to generate a discussion by reflecting on our common artistic, cultural and social history – in short, on what binds us together.
"It will be an honour to lead the Gallery at a particularly exciting time in its development, to build upon its remarkable success and accomplishments and to work with its world-class team in shaping the future direction."
Sir William Proby, chairman of the trustees of the National Portrait Gallery, said Cullinan was "an outstanding curator and art historian, and has wide ranging international experience. We believe his flair and enthusiasm will allow us to build on the excellent work that Sandy Nairne has done over the past 12 years."
Candidates for the post are believed to have included Gabriele Finaldi, the deputy director of the Prado in Madrid, and Axel Ruger, director of the Van Gogh museum in Amsterdam.
Cullinan, who takes over the role in spring, is currently involved in developing the programme for the Fondazione Prada's new venue in Milan, to be unveiled. He is also vice-president of the Malevich Society, a member of the Public Art Committee for the Lincoln Center, New York, and leads an initiative to preserve and protect analogue film with the artist Tacita Dean.
Reuse content