A rare Vincent van Gogh painting has sold for $61.8 million (£38.7m) at auction in New York.
Created in 1890 just weeks before the artist's death, "Still Life, Vases with Daises and Poppies" exceeded its estimate by more than $10 million at Sotheby's.
The artwork was painted at the French home of van Gogh's physician, Paul Gachet, and was one of few that the Dutch artist sold in his lifetime.
Conger Goodyear, one of the Museum of Modern Art's founders, acquired it in 1928 and its last owner bought it around 1990. The painting was bought by a private bidder from Asia, Sotheby's confirmed.
Elsewhere, Alberto Giacometti's rare sculpture "Chariot" brought in $101 million (£63.1m). The 1951 bronze, paint-embellished piece features a goddess-like figure frozen in motion on a wheeled chariot.
It has been held in a private collection for more than 40 years and came close to beating the Swiss artist's $104.3 million record.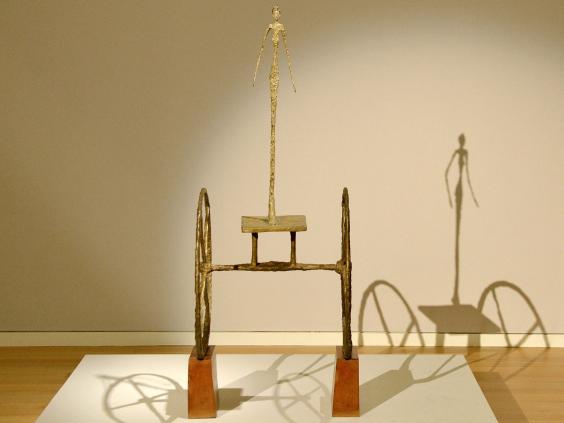 British artist Francis Bacon's triptych "Three Studies of Lucien Freud" holds the record for the most expensive artwork ever sold at auction.
The 1969 piece sold for $142.4 million (£89.6m) at Christie's in New York last November, breaking the previous record set by Edvard Munch's "The Scream".