Andy Warhol was undoubtedly an exponent of experimental and boundary-pushing art forms. But it is impossible to know what his opinion might have been of an unusual venture set up to celebrate his 85 birthday: a live webcam feed from his grave.
The project called Figment (because the artist said he would like the word to be written on his gravestone) has been organised by the Warhol Museum in Pittsburgh 26 years after the famous pop artist's death to mark his birthday, 6 August.
The video project from the grave in suburban Pittsburgh went live at midnight local time last night. Warhol is buried near his parents at the St John the Baptist Byzantine Catholic Cemetery.
The grainy grey footage being broadcast by Figment shows Warhol's headstone surrounded by floral tributes, shiny balloons and Campbell's soup cans amongst several more modest graves.
The burial site has formed the basis of an ongoing documentary project by artist Madelyn Roehrig who first started filming people at Warhol's grave in 2009. She has so far recorded more than 200 visitors to the grave.
"Andy once said, 'I always thought I'd like my own tombstone to be blank. No epitaph and no name.  Well, actually, I'd like it to say 'figment,' Roehrig is quoted as saying on the Warhol Museum website.
"He never got his wish. But in my project Figments, Andy becomes a real figment of many people's imaginations, as they talk with the artist about their feelings, hopes, desires and whimsies."
Warhol Museum director Eric Shiner told the BBC that the webcam tribute "would be a really fantastic way to put Andy on the air 24/7 and plug in to our global audience".
"We believe that this will give Warhol the pleasure of knowing that he is still plugged in and turned on over 25 years after his death,'' he added.
Warhol was himself an early adopter of video art. One of his most famous film works, Sleep, 1963, consists of footage of his close friend John Giorno sleeping for five hours and 20 minutes. Warhol described the method as "anti-film", a technique which informed his later work Empire, eight hours and five minutes of continuous slow motion footage of the Empire State Building in New York.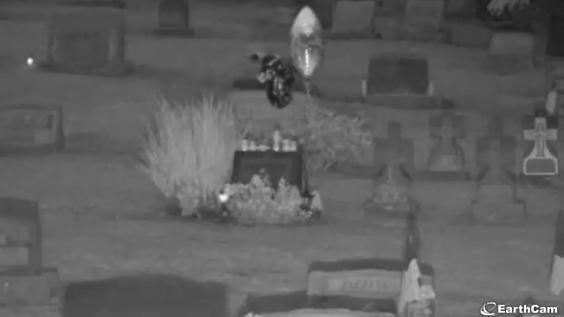 Reuse content