The Guinness World Record for the World's Largest Hammock (yes, it exists) was broken this week, with a 65-footer being erected in New Jersey.
From its location at the edge of Jersey City, loungers - of which it could accommodate hundreds - can enjoy views of Manhattan across the Hudson river.
The hammock measures 65 feet by 31 feet and is over 10 times the size of a regular hammock, making it big enough to fit 170 people lying head-to-head and side-by-side, 24 New York City taxis and (I don't know why this was noted) 1000 bass-sized fish.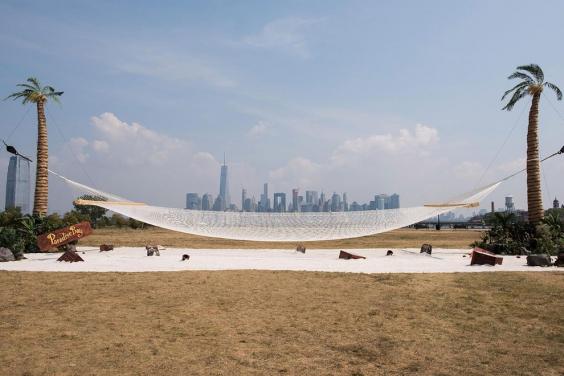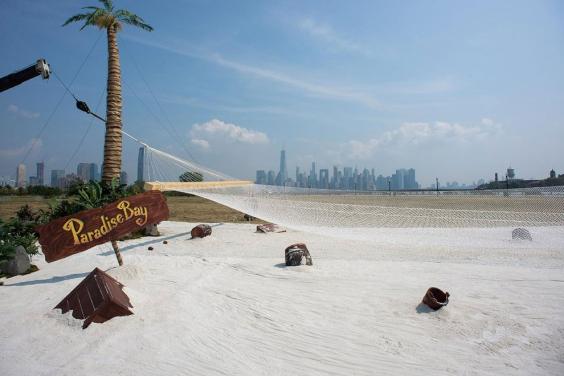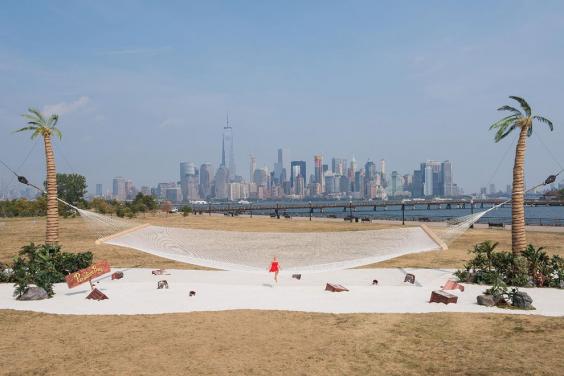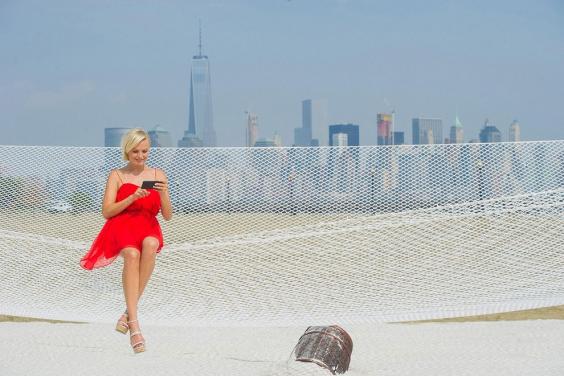 Unfortunately it is all just a stunt by a smartphone game developer and not a long-term installation for revellers in NJ, but it was still by recognised by Guinness World Records as being the largest ever on 2 September, 2015.
Producing large scale version of childish amusements is popular lately, with the hammock following a new world's longest water slide, and London's south bank getting enormous tube slides open to the public designed by artist Carsten Höller.
Reuse content