You don't need to be a big steampunk fan to admire the skill in Susan Beatrice's miniature sculptures and jewellery.
The New Jersey-based artist makes her beautiful pieces from recycled vintage watch parts that appeal to lovers of the 19th century industrial era.
Beatrice is a woman of several talents and is also a sand sculptor and painter. She "celebrates nature" in her intricate creations and experiments with sea glass, stones and other natural elements.
Animals are often Beatrice's subject matter of choice, as she enjoys using lifeless scraps of metal to make everything from magical dragons and fairies to delicate seahorses and little mice eating cheese.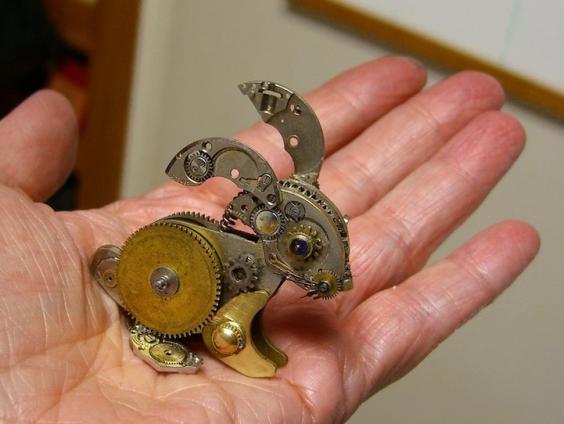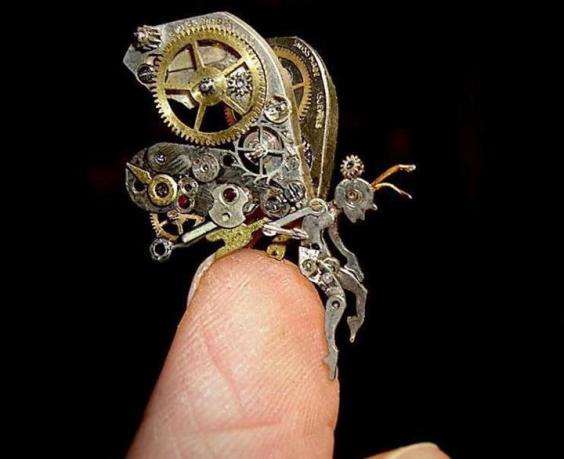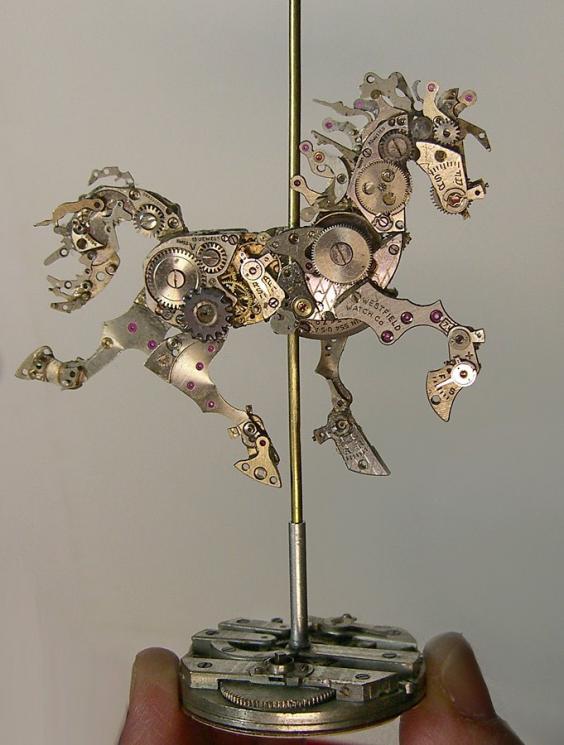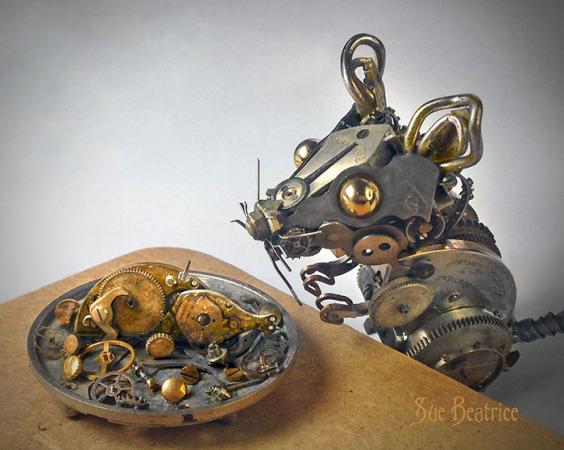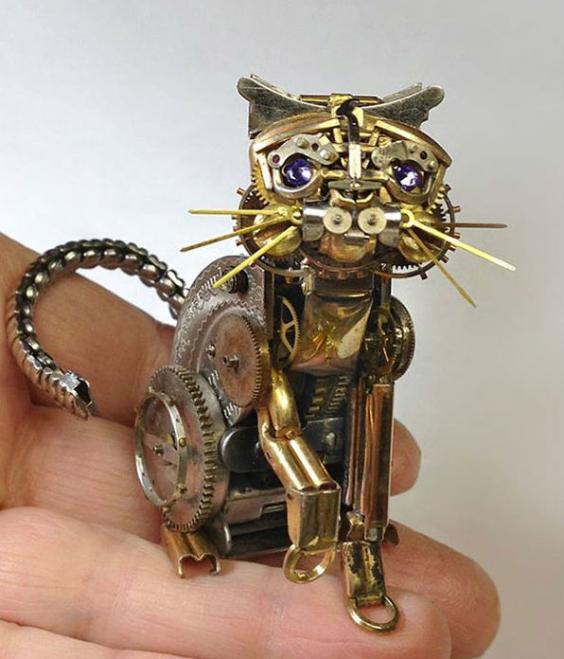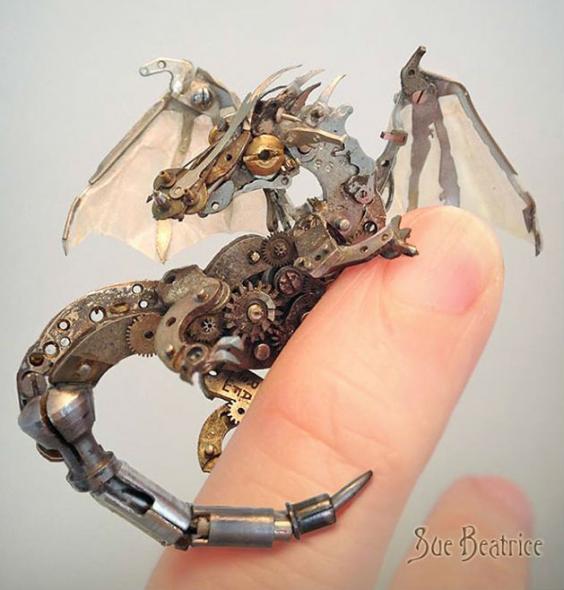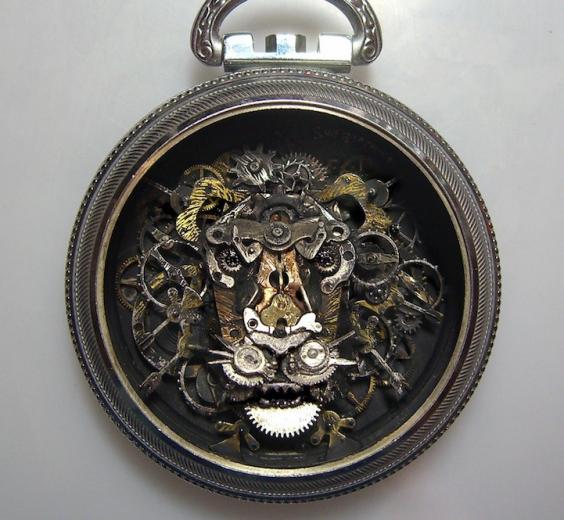 Beatrice runs a blog, All Natural Arts, where she displays her best artworks, many of which fit into the palm of her hand. She takes commissions, so if you like what you see, you can get in touch to enquire about pricing.
Reuse content