'Jackson stands motionless in the corner of the Television Lounge of a derelict Police Headquarters, where the TV-set was previously situated.
She faces the wall continuously for 7 hours whilst menstruating, so that over the duration of the piece blood slowly drips down her legs and onto the carpet.'
This was the concept of artist's Poppy Jackson 2014 performance artwork 'Television Lounge' (below).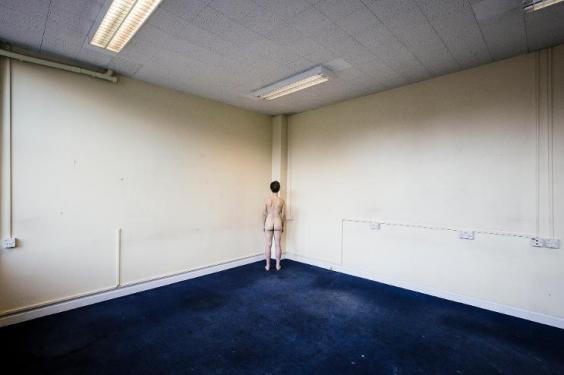 She now wants to go a step further in her addressing of the tension and unease surrounding menstrual blood by calling for donations from women in London and Bradford, collecting it all together for a new project.
"The collectivity (of the menstrual blood) is a response to the distance the internet places between people's bodies in contemporary society," she told Dazed.
She also wants the combination of bodily fluids to stand against the fragmentation of society caused by social media.
"These days we go to the internet for a lot of things and it loses that one-to-one flavour that you would get with your doctor." She added.
"The human contact of speaking is replaced by isolated online activity, so through use of the substance of people's bodies I'm hoping to bring some of that closeness back."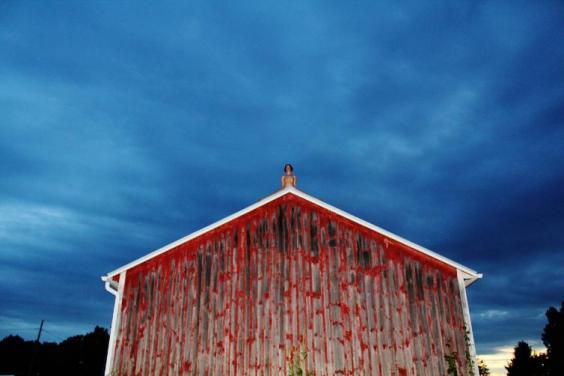 Several of Jackson's previous performances have involved her being covered in her own blood, but this time she acknowledges the risks of using others and how she can't "just throw it around as if it were her own."
Her work has also seen her sat atop a ruddy hay barn from dawn til dusk (above), consume an entire wedding cake over the course of five days, insert a katana into her vagina and empty a bottle of red wine over her head.
She has become very accustomed to collecting her menstrual blood rather than disposing of it.
"My stepfather just asks me to make sure it is properly sealed container before putting it back in family fridge. It is just blood now – just something else I am working with," she said.
Donations can be made until Sunday 6 September 2015, when Jackson perform at Bradford's Fuse Art Space. Email hello@wearefuse.co or poppyjackson@aol.com for collection.
Reuse content