No seriously. Those aren't folds and creases. There is no paper or tape. Nothing tangible to hold.
It's just oil paint, on canvas.
Don't believe me? Here's a side-view: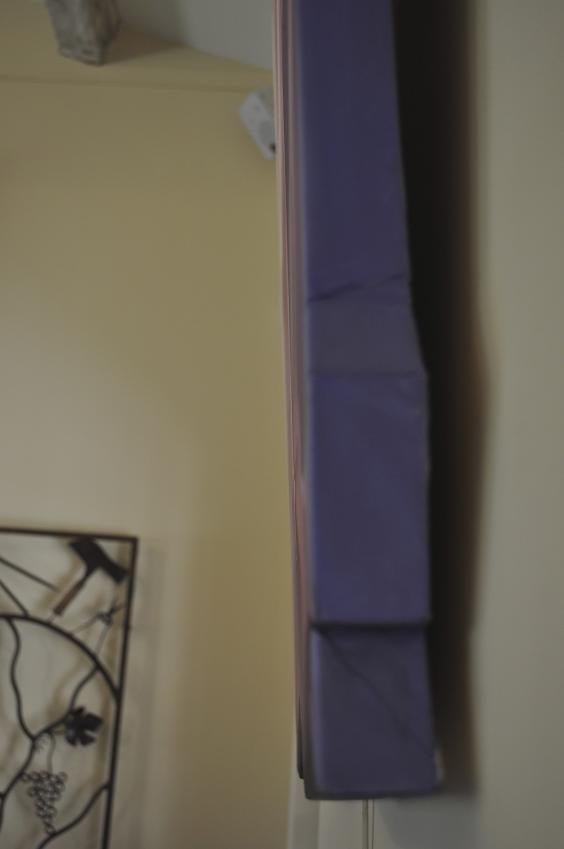 The painting is one of several by artist Yrjö Edelmann, who 'endeavours to delude the eye of the observer by conjuring forth a trompe-l'oeil image with his wrinkled wrapping paper [paintings]'.
Here are some equally mind-bending photos of his work being hung in Sweden'a Galleri GKM Siwert Bergström:
"His paintings play with shape and shade, with proportions and the properties of colour," the gallery explains.
"His creations challenge our senses, capturing the sensation of hovering between what truly exists and what is merely the shadow of a dream."
Starting out drawing for comic strip magazines, Edelman became Influenced by French surrealism  and started experimented with hyperrealism, becoming increasingly engrossed in packages, wrapping paper and pieces of string.
"What is the difference between fantasy and fact, between night and day, between torment and transports of delight?" Johan Persson commented on his work. "Yrjö Edelmann's pictures are frequently located in the territory between dream and experience, in a vacuum where the eye wanders through a labyrinth of almost infinite proportions."
The paintings are on display at Galerie Jane Griffiths Chateau des Marres Ramatuelle