The Design Museum came under fire today after awarding the UK's most prestigious design award to a building in Azerbaijan bearing the name of a repressive former leader.
The Heydar Aliyev Center in Baku, designed by acclaimed architect Dame Zaha Hadid, was awarded the Design Museum Design of the Year for 2014 this evening, with one judge calling it as "pure and sexy as Marilyn's blown skirt".
Yet human rights groups have criticised Azerbaijan's current and former regimes and suggested that it was unhelpful to promote a building bearing Aliyev's name.
Amnesty International had accused him of human rights abuses, ballot irregularities and intimidating the opposition while in power. The former Soviet secret police general ruled for 30 years, first as its communist leader and then as president.
The building was commissioned by the former leader's son Ilham, who took over as president following Aliyev's death in 2003 and remains in power.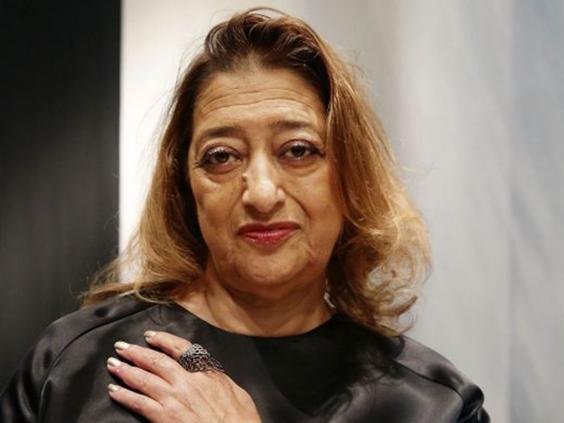 Rory Olcayto, acting editor of Architects' Journal, said the building "may be a stunning example of contemporary architecture but it does seem odd for the Design Museum to celebrate a building that honours a former KGB dictator".
He added: "It's a subject the Design Museum director Dejan Sudjic knows a lot about: his book the Edifice Complex explores the power relationships between architects and dictators. Perhaps he is trying to provoke a debate."
The award, which has been running for seven years, has previously been awarded to the designers of the 2012 Olympic torch, a folding plug and the Government's overhauled website Gov.uk.
Hugh Williamson, director of Human Rights Watch's Europe and central Asia division, said Aliyev "was an authoritarian leader and his son is now".
"There are widespread human rights abuses going on now in Azerbaijan and that is the context in which such a prize is given," he continued. "It's the context in which an architectural company is working there. We wouldn't comment on where businesses should work, but they should be aware of human rights issues."
Rebecca Vincent, who until recently worked with Art for Democracy, an Azerbaijani human rights campaign, said such a prize was unhelpful: "Any international group with an interest in Azerbaijan should be raising these issues stronger and clearer. And the arts are deeply connected with human rights because of the freedom of expression."
She added that the situation in a regime that had systematically worked to silence its critics "is getting worse not better", adding: "It would be really helpful if a well-known figure like Dame Zaha Hadid could raise these issues while working in the country."
Dame Zaha, who is the first woman to win the prize, has faced criticism since first taking on the commission.
Ekow Eshun, a writer and broadcaster who was a member of this year's jury, responded to the concerns saying: "In the end, we're asked to judge a design prize on the basis of the work itself and what we see in front of us.
"The view we took was it was a singular piece of architecture and uniquely realised. People can look at the wider context and that is an entirely valid response. Our role was to look at a piece of work."
Daniel Libeskind, who is working on the reconstruction of the World Trade Center site, said last year that in moral terms architects "have to take responsibility for their work".