In 1823, the fashionable British painter William Etty made a special trip to Paris to buy himself a new piece of equipment for his studio.
It wasn't an easel or brushes he was after, but a life-size mannequin that he could use to model the clothes worn by the subjects in his pictures. Etty was not unusual in using mannequins to stand in for live models in his work. In the 19th century "lay figures", as they are properly known, were considered essential tools for artists because they gave human models a break and also avoided a situation where male painters had to study lone female figures unchaperoned. As Etty explained in a letter from Paris to his brother: "My mechanical stock-in-trade is not complete without this."
The French capital at this time was the centre for mannequin making and Etty was able to order the finest model available from the workshop of Paul Huot. He paid what he considered the "appalling" sum of £48 for his mannequin – a female figure complete with stuffed limbs and a painted head – and took delivery a year later.
A lay figure by Huot takes pride of place in a new exhibition, at Cambridge's Fitzwilliam Museum, which documents the fascinating role the mannequin has played in art history. Called Silent Partners, it takes us from the earliest recorded use of mannequins in the Renaissance (Vasari mentions a life-size model in the studio of Fra Bartolommeo), through their heyday in the 18th and 19th centuries, and up to the present day.
What should make the show a real crowd-puller is the extraordinary richness of the objects on display. Over the course of three years, curator Jane Munro and her team have drawn together a collection of the most remarkable mannequins in existence, as well as more than 180 works of art in which lay figures are known to have been used.
The result may even surprise the experts. From a drawing by Fra Bartolommeo of 1499, to paintings by Gainsborough, Degas and Courbet, pictures acquire a new resonance when we understand that these artists were looking at mannequins when they painted them. Then there are the lay figures themselves, these strange, life-like objects which become all the more haunting – or "uncanny" as Freud described them – when we know that they were once gazed upon so lovingly by Sickert or Millais.
And the show doesn't shy away from considering the fascinating role mannequins have always played as symbols for sexual desire and fetish. From Ovid's tale of Pygmalion falling in love onwards, these simulated humans have always been objects of fantasy and imagination. Here are six of the most potent from the exhibition:
1 Paul Huot's Perfect Parisienne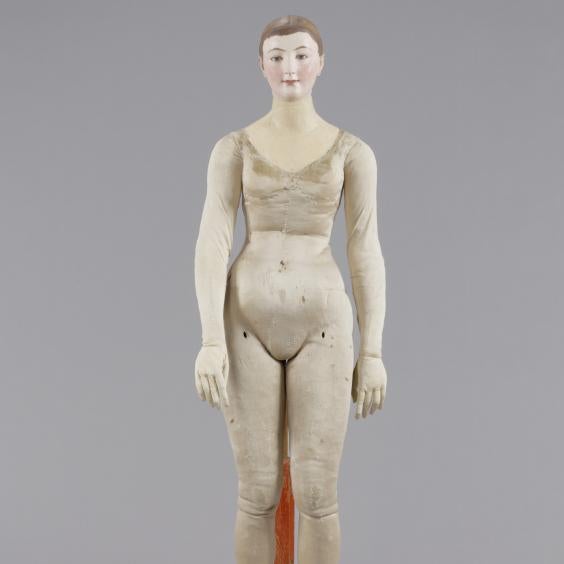 "There is only one man in Europe who can make it," wrote William Etty during his 1823 mannequin shopping trip. "That man is here." In the late 18th and early 19th centuries, Huot was famed as "the mannequin master", and produced mannequins perfectionnés, which came complete with articulated limbs, padded bodies, papier-mâché heads and care instructions. We do not know the fate of Etty's Huot mannequin, but this fine example, known affectionately as "Madame Huot", was acquired by the painter August von der Embde in 1817 and is on loan to the exhibition from the Kassel Museum.
2 John Everett Millais's Little Helper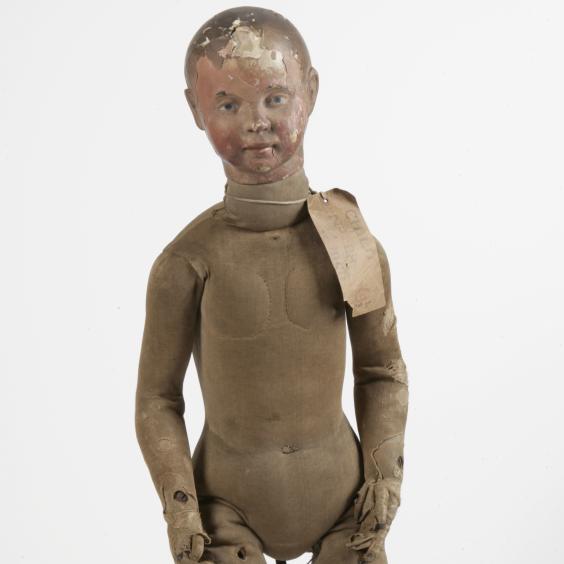 Even the Pre-Raphaelite painters, with their belief in truth to nature, were not above using mannequins as models. Records from the London artists' supplier Roberson show that Millais regularly hired "Child No. 98", a high-quality stuffed French mannequin with removable head, between 1865 and 1866, probably to stand in for his daughters in his paintings Waking and Sleeping. Ford Madox Brown is on record as subsequently having bought the same mannequin, later selling it back to the shop. When Roberson went into liquidation in 1987, Child No. 98 was found alongside the remains of four other mannequins, an evocative and remarkable survivor of the Victorian age.
3 Walter Sickert's  Divine Inspiration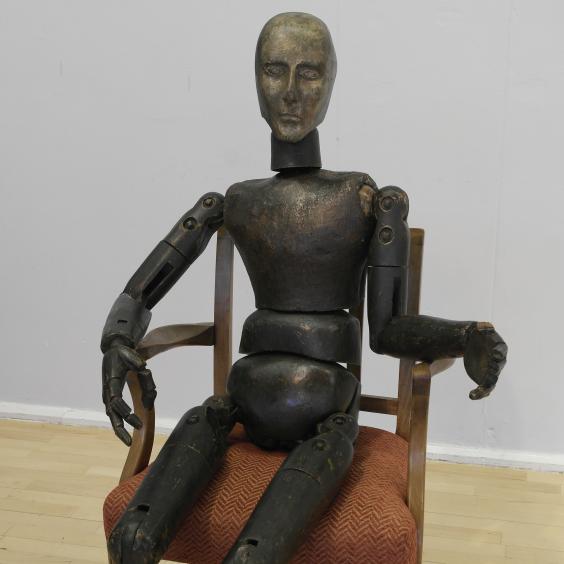 In 1929, Walter Sickert was inspired to paint his picture The Raising of Lazarus by the sight of this mannequin being carried into his studio. Sickert bought the aged wooden mannequin, which dates from around the 18th century, believing it to have once belonged to the cartoonist William Hogarth – an association which appealed to him. For his studies of Lazarus he had it wrapped in shrouds by a local undertaker. Shortly before his death in 1942, Sickert gave the mannequin – now named George – to the Bath School of Art where it remains in use.
4 Alan Beeton's Decomposing Doll
When Fitzwilliam curator Jane Munro visited the descendants of the 20th-century painter Alan Beeton in Berkshire she was astonished to find the artist's original mannequin dressed and propped up in a workshop. This 19th-century lay figure will be on display alongside four paintings that Beeton made of his mannequin in 1929. They are remarkable for the way in which the doll is given a starring role, unthinkable in the 19th century. In the final painting in the series, Decomposing (now owned by the Tate), the figure is shown battered and headless, suggesting a sinister side to the artist-model relationship.
5. Oskar Kokoschka's 'Woman in Blue'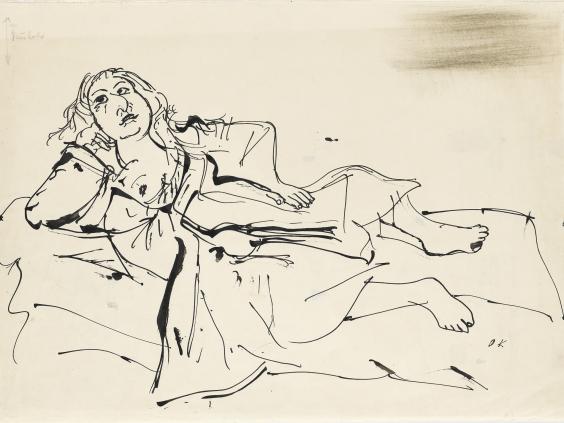 A disturbing imitation of the Pygmalion myth was played out by the Austrian artist Oskar Kokoschka who had a mannequin specially made as a substitute for his former lover, Alma Mahler. Kokoschka wrote to the mannequin's maker, Hermine Moos: "Please make it possible that my sense of touch will be able to take pleasure in those parts where the layers of fat and muscle suddenly give way to a sinuous covering of skin." Kokoschka used his doll as both fetish and muse – it appears in several of his paintings, including Woman in Blue (1919) – before he destroyed it by cutting off its head and pouring red wine over it.
6. Jake and Dinos Chapman's 'Duck Child'
It was with their disturbing child mannequins sporting sexual organs as facial features that the Chapman brothers first came to prominence as artists in the early 1990s. In many ways these works simply make overt the repressed erotic fantasies that have been projected on to artists' mannequins throughout their history. Duck Child, a more recent work by the Chapmans, brings to mind the history of genetic experimentation (hence the swastika badge). But in the context of this exhibition, it is also just the latest example in the long lineage of mannequins used by artists to provoke, unsettle or delight us.
'Silent Partners: Artist and Mannequin from Function to Fetish' is at the Fitzwilliam Museum, Cambridge (14 Oct to 25 Jan; fitzmuseum.cam.ac.uk)
Reuse content