They were married in May, Mamma Joan Crawford-glamorous in a white-shouldered coat, her hair piled on her head. Dad looks radiant, as if he has won the biggest prize of all. His face is beautiful and he is impeccably dressed in a dark suit and tie. They look full of promise, full of the future.
Mom is two months short of her 21st birthday. Dad will turn 24 the next month. Kids. There was some sort of contest somewhere for the mother who gave birth when the then Princess Elizabeth, Duchess of Edinburgh, did. It was a year's supply of free nappies.
My parents needed those nappies. Mamma couldn't work while pregnant with me and money was tight. Unfortunately, I was born 36 hours after Prince Charles, a little after 12:16pm, GMT (6:17am, CST) in Chicago. I was given some kind of baptism by nuns in the delivery room and my exact time noted, which Mamma said meant something, but she never told me what.
I was named Bonnie, a fashionable name at the time, because apparently the infant Prince Charles was called "Bonnie Prince Charlie".
My name has always given me a great affinity for Scotland. Decades later, it was Scotland that first allowed me an artistic life in the UK. It was Scotland that welcomed my work first.
Mamma got her revenge on me for being late: on every one of Prince Charles's birthdays, I had to celebrate it, or at least remember it. He's always been in my life, in a strange way. When I finally met him and told him that I was named after him, his eyes grew as large as saucers and Camilla howled with laughter.
Dad called his sister "Bonnie" and "Bon" and he called me "Buck Bonnet". I think he named me. He loved me and he loved his wife.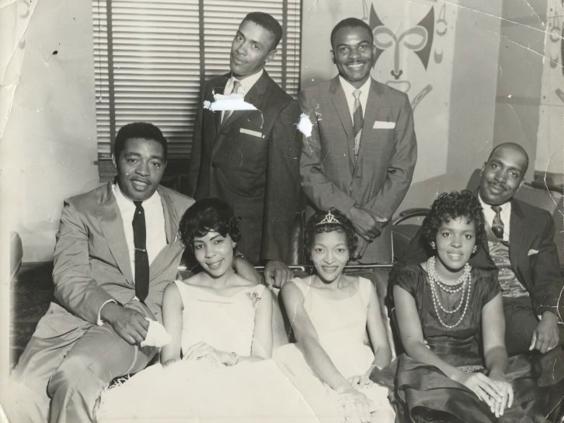 When Dad was dying at the end of the Nineties and the heat had to be kept up full blast and Mamma walked around wearing a T-shirt as she nursed him after he shrunk to almost nothing, I could feel his passion for her and hers for him.
Even then they needled one another. Daddy had given up cigarettes long ago, yet he was dying of cancer, and Mamma, a two-pack-a-day chain-smoker, was going strong. He said to her one day: "You know, you shouldn't be smoking around me." Mamma looked at him and said: "Afraid I'll give you cancer?"
The look they exchanged, something with a complicity and understanding that totally locked me and everyone else out, was something I will never forget. I must have sensed this bond, too, as I slept between them in the first few months of my life. Just as I knew their poverty, too, very early on.
My first home was living in one room in a shared house. There was a photo of me – a few months old, in front of that brownstone. Mamma, like a South Side Madonna, had me perched on one hip, her belly already round with my sister.
At night, I lay between them in their bed in their tiny room. Mamma had to tiptoe into the kitchen in the dead of night to heat up my bottle when I woke up.
Mamma said that the landlady was harsh and strict. This was the South Side – the "ghetto" – not a place of romance but, for many, a place of poverty and the only place they could live.
They were not allowed to live elsewhere. White landlords would not rent to them, not even to a hardworking, charming young black GI with "mother wit", who had fought for his country in the worst war humankind had ever known and who had a young wife and new baby and had a job sweeping up at a factory. That room gave me my next word after "mamma" and "daddy" – "rathole". I was told that Grandma Nora took one look at my chubby legs and announced that I would be short, no doubt about it. She was a prophet.
Mamma had a painted porcelain lamp on the dresser, a kind of belle époque thing that belonged to her mother. She carried it with her to the places we moved to. To me she is that lamp – delicate, sturdy, weathered.
One of my earliest memories is of Mamma's lamp. The inside of the lily was enamelled a greenish yellow. When it was lit, the colours cast a soft light on anything it touched. I can only imagine that for Mamma it lessened the cruelty to her senses that her surroundings must have rendered.
The communal kitchen and bathroom – the only thing available to a young, poor, black couple with a new baby in the late 1940s in Chicago, relegated to the ghetto, hemmed in by de facto segregation, living the cruel life of "up North", which didn't even have the kindness of good weather. Just snow and cold and poor wages and the fear of white people who lived, as far as black people were concerned, with impunity.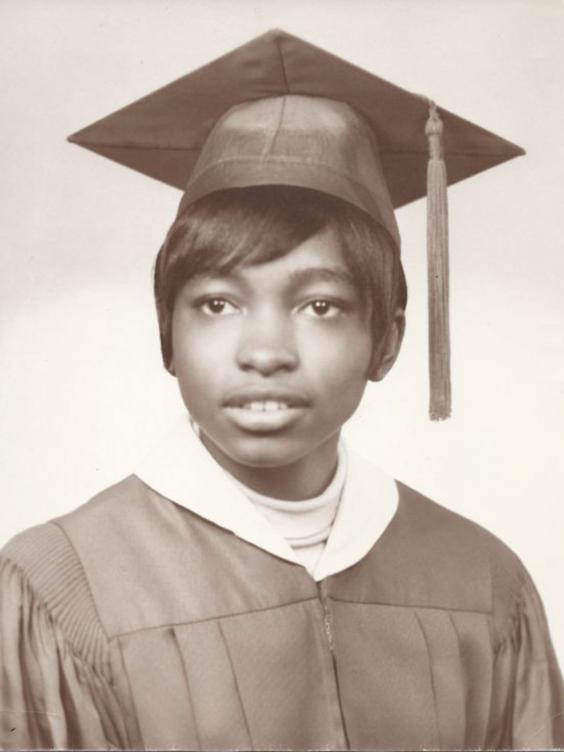 The shared house and toilet, the communal front room, the communal smells, the communal sounds. The rat holes.
I knew very early on that I would never be as beautiful as Mamma was and still is. I would never have her natural elegance, her natural ability to command a room. She knew that she was cute. "Light-skinned", she would have been a prize for a black man and, unfortunately, light skin is still prized now. It was crazy then and it's crazy now. I never could figure out how black people could complain about the white man when we do the same thing amongst ourselves – division by complexion, the nuttiest sort of demarcation there is.
At about the age of seven, I calculated that the time between May and November was not enough for a full-term baby. I knew this because mamma had gotten pregnant a number of times after me so I was a kind of expert on gestation. I asked if I was premature (I knew about this, too, somehow). Mamma, who was always busy, replied that I wasn't, that I was normal and healthy.
Then... since I was a "why is the sky blue?" kid from the moment I could talk, she realised that she had made a mistake. But she knew how to handle me. She wove an elaborate tale about my birth and the birthday cake, which I can't now recall but I knew didn't add up. But since I always wanted to support her completely, even in her attempts to control reality, I allowed it to pass.
Mamma, the fount of my fiction.
I began to weave little stories myself, that became fiction. Inspired by her. As soon as we brought the groceries home – an expedition that I loathed because it was so monotonous and so sad, the mommies just looked so bored and sad to me – I hurried to put everything away so that I could draw on the brown paper bags and write stories about the Campbell's Soup kids that I saw on the cans. I had my little corner at the zinc kitchen and I wrote away.
I never "became" a writer; I was never not a writer. My first play – at about 10 – was about the Virgin Mary on the brink of giving birth to the Christ Child. I didn't create some astonished Holy Virgin, staring in disbelief at the wonder of it all. I created a pregnant woman who was trying to do her best in circumstances over which she had no control, and who was pretty frazzled into the bargain. The nuns at school asked me how I knew all this – how I knew to paint that kind of picture of the Blessed Virgin. It was Mamma, I explained; Mamma was always pregnant and with babies.
Cooking was a trap, a prison (as was typing), as was being a conventional wife and mother – although I longed for these roles. But Mamma warned me, and she knew. Above all, I wanted to please her. Then maybe she might have some time just for me. Just a little.
Mamma saw usefulness as the mark of a good life and that's true. She was always useful. She didn't like sad sacks or the depressed. She was quite cruel about that – at least in front of me. Her own mother had had a rough time from her husband – Mamma's dad, William, a man so good looking that they called him "the Black Clark Gable". That was Mamma's background yet she worked tirelessly for us and for her brothers and sisters, too, as long as they lived, and for those selected few others.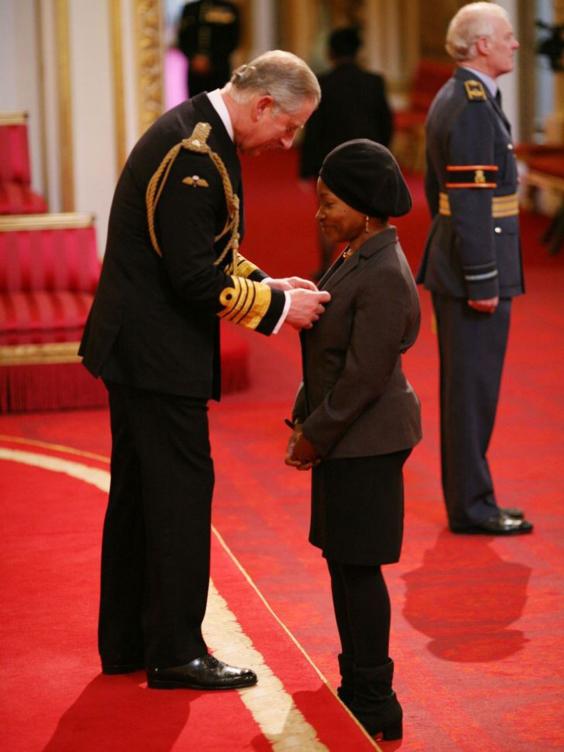 Mamma hid her true inner life, the things that she really believed in, from me, just as she hid her purchases of beautiful shoes and dresses from Daddy, the stuff she managed to scrimp and save for.
Her extremely well-deserved extras, as far as I'm concerned. She never apologised for the Closet, an Aladdin's cave of gorgeous shoes – her passion – and dresses and coats and hats, all locked away. All hers.
She sewed dutifully on her Singer, but the real stuff was in that Closet. I capitalise that "C" because it was a place of regeneration, where legends were. Mamma emerged with the fruits of that treasure trove like a Queen, because that's what she is.
That's where she had her dreams. She'd never actually encourage her girls to sew as a way of strutting our stuff. She didn't have any limits, – at least on the surface – and so I learned to live with no barriers when it came to other people and what they needed.
I came to feel that I didn't exist unless someone needed me to help or be there or sacrifice myself on their behalf, because Mamma was always there. There when I came home from school every day. Yet, from a very early age, I sensed that she was paying a price, and one day the whole thing would explode.
When I set out on my travels at about the age of 19, she was worried and a little infuriated because she couldn't turn me into the "proper girl" that she had raised me to be. But she said to me: "You can always come back home."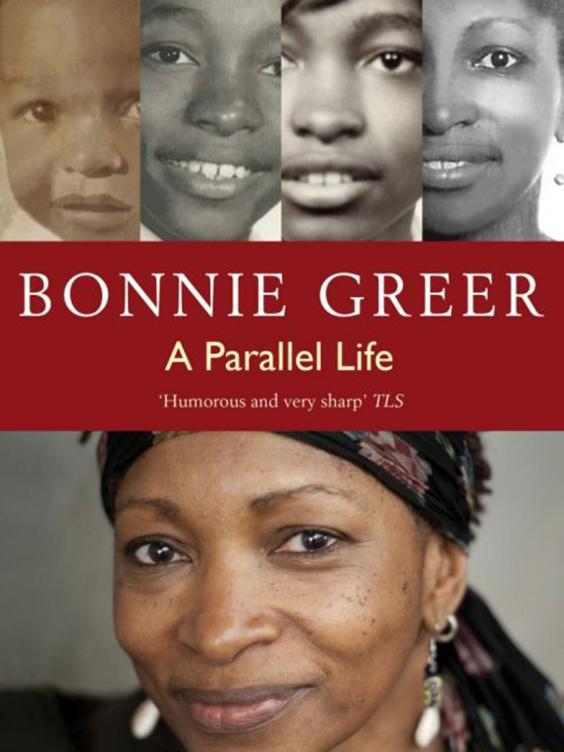 I never knew what a talisman that was until Alzheimer's set in and she began to stop sending me birthday cards and little notes and we didn't talk on the phone once a month. When she could no longer answer when I gave her a weather report of light snow and cold, and she would reply that this was the weather on the day I was born.
It pleased me when she said, out of the blue, when I came home one day, years after I had moved away, that she was surprised because it looked like I might survive out there: "You're doing what I wanted to do. Keep doing it for me."
'A Parallel Life' by Bonnie Greer (Arcadia Books, £14.99) is out now
Bonnie Greer will appear in a NT Platform performance and book signing, chaired by the MP Helen Grant, on 8 July at 6pm; boxoffice@nationaltheatre.org.uk
Reuse content