Most passengers on my Saturday morning train from King's Cross are either football supporters, travelling to away matches, or festival-goers bound, like me, for the Scottish capital. Later, when I meet Aleksandar Hemon at the Edinburgh International Book Festival, where he's promoting his new novel, it occurs to me that he might prefer to be watching football. Hemon is probably the only novelist to have worn a Liverpool shirt in his author photo and, in his essay, "If God existed, He'd be a solid midfielder", he describes how playing football with fellow immigrants in Chicago's parks helped him settle in his new country. Today, dressed in a black hoodie, which matches his glasses, he looks surprisingly fresh for somebody who's flown in overnight from America.
"Twenty years ago," Hemon says, when I ask about the genesis of The Making of Zombie Wars, "I taught English as a second language in Chicago." It should be noted that English is Hemon's second language, having been born in Bosnia and lived in its capital, Sarajevo, until he was 27. "One day after class," he continues, "a Russian student offered herself to me. She was beautiful and sexy but she had a husband and I was with the woman who would become my first wife. Afterwards, I occasionally wondered what it would have been like, not only because the student was very attractive, but because of the logistics. How exactly would you conduct an affair?"
Joshua Levin, Hemon's 33-year-old protagonist, conducts an affair with his student, a Bosnian woman named Ana, with a fatal combination of dishonesty and indecision. Hemon likes Joshua "because he's so confused," while Joshua's girlfriend, Kimiko, tells him: "I love the way you think without thinking." Joshua doesn't understand but Hemon explains: "Joshua's is the fallacy of living only in the moment. He rushes through life without understanding what's happening. There's comic possibility in that, but it presented me with a challenge: How do you write about a character with no agency?"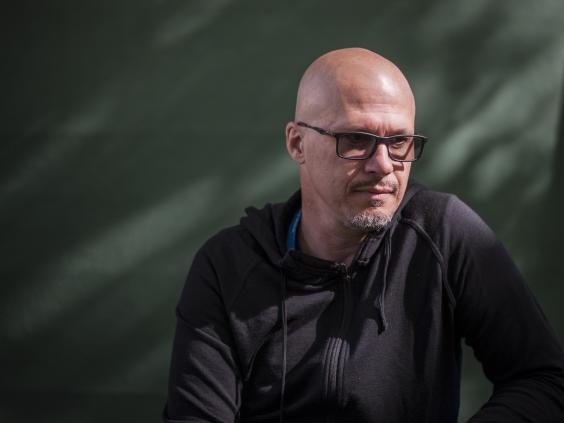 In March 2003, Joshua is writing Zombie Wars, a screenplay which channels the jingoistic mood in America at the beginning of the invasion of Iraq. Hemon's novel is peppered with Joshua's ideas for movies ("Script Idea #142: Space aliens undercover as cabbies abduct the fiancée of the main character, who has to find a way to a remote planet to save her. Title: Love Trek"). Why, though, are Kimiko and Ana attracted to Joshua? "We actually only see him from his own point of view," says Hemon, "so Joshua might look a little better than he sounds. But I was thinking about the American literary tradition where male entitlement is dominant. Philip Roth's novels, for example, are populated with younger women who take up with 70-year-old men with prostate problems."
Hemon's fiction is haunted by curiosity, and perhaps a sense of guilt, about what might have happened had he stayed in Bosnia during the civil war in the former Yugoslavia. "I resist autobiographical interpretations," he says, "but I'm everywhere in my books. My characters aren't who I am but who I might have been." In 1992, he was visiting Chicago when he became stranded by the outbreak of fighting at home. His parents were on the last train out of Sarajevo before the siege of the city, which lasted nearly four years. Hemon claimed asylum in America, worked at minimum-wage jobs, and began writing stories in his second language: "When I started writing in English, I was reconciling my past with the America I was entering. Without writing, I don't know what I would have done." His first book, The Question of Bruno, appeared in 2000.
Hemon, who lives in Chicago with his second wife and two children, reflected on his experiences in The Book of My Lives (2013), a memoir in essays which follows him from childhood through to the devastating death of his infant daughter from a brain tumour in 2010. Nothing in his demeanour, however, betrays a tragic past. "It's funny to me," he says of his new novel, "and I hope it will be funny to readers." Joshua thinks "the basic task in everyone's life was pretending it was more than mere survival",  so what's the relationship between comedy and survival? "Comedy happens if you survive. If you don't survive then it's a tragedy. In the United States, the pursuit of happiness is misunderstood as the entitlement to happiness, but my Bosnian characters never stop surviving."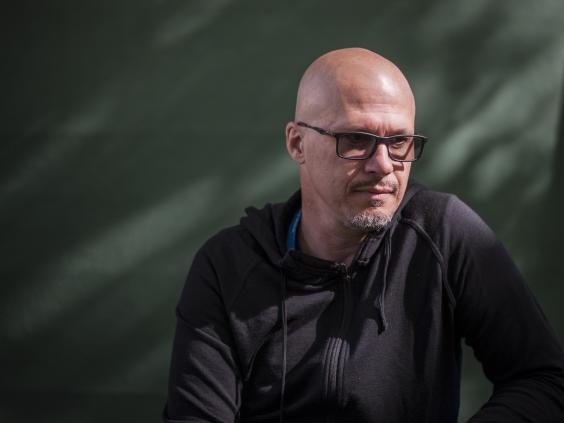 At first, The Making of Zombie Wars feels lighter than Hemon's previous novel, The Lazarus Project (2008). A work of incendiary virtuosity, which illuminated parallels between the persecution of Jewish immigrants in 1900s Chicago and the war on terror, that book displayed the qualities which have earned Hemon comparisons to Vladimir Nabokov and a MacArthur "genius grant". In his new novel, the comic tone is sustained but Hemon's anger at warmongering after 9/11 is palpable: "The catastrophic invasion of Iraq, and the complicity of many Americans, who now want to forget the Bush years, makes me pissed," he says. "I've accumulated a few wars in my lifetime and morally, ethically, and politically they were all inevitably failures. War demeans us."     
Hemon believes "male power is deeply embedded in America's political system" and shudders to think about the misogyny that will be unleashed when Hillary Clinton runs for president. In his books, there's a recurring interest in indifference to suffering: "Refugees are rotting to death in trucks in Europe and meanwhile …" he says, casting his arm around at our peaceful surroundings, "we're chatting on the lawn. That's not to say we should make some kind of collective sacrifice but we should own up to the privileges of living in a stable society which provides tranquilisers so you can ignore the suffering of others." Is Joshua's schlocky screenplay a tranquiliser? "Yes. Superhero movies surged after 9/11 and the zombie genre re-emerged too. Fear of foreign masses was activated. Joshua could have written about vampires but, unlike zombies, they come as seductive individuals not masses."
The war in Bosnia, Hemon has said, destroyed his illusions about the nobility of art because it demonstrated that people who read poetry and listen to symphonies can also be fascist butchers. So, why write? "What else can I do?" he says. "Literature gives us the chance to imagine an alternative to this reality that claims itself to be self-evident. When I write, I have to question every sentence and step outside who I am to become someone else temporarily. I have to test the proposition: 'Maybe I'm an asshole, like Joshua.' It's an ethical exercise."
Aleksandar Hemon is speaking at Foyles, Charing Cross Road, and at Mr B's in Bath
Reuse content