As we celebrate the 50th anniversary of Charlie and the Chocolate Factory, the story has obviously amply repaid the perceptive reviewers' early faith in it and even more amply put paid to others' dismissals. Not only does it still sell nearly half a million copies a year around the world, but references to it permeate popular culture as abundantly and apparently unstoppably as the smell of chocolate does the air of Wonka's factory.
Its very language has been adopted by our culture at large. "Willy Wonka" is now shorthand for any kind of innovator or eccentric genius. The term has been used to describe everything from a British sweet-maker to a marijuana grower in Seattle.
Having a Golden Ticket is synonymous with getting an access-all-areas pass to anything desirable. Most recently commentators were asking whether Twitter's IPO was "a Golden Ticket or all hype?" It's the go-to theme of anyone setting up a competition. Tesco and Virgin have run Golden Ticket campaigns. Nestlé used it too when it launched one of its Wonkabrand ranges. As did – whisper (or Wispa) it – Cadbury, during the 2012 Olympics, offering seats at the Games to lucky winners. Of course, having a good seat at any of the most popular events at the Olympics was also referred to generally as having a Golden Ticket and, ironically, some of the security arrangements were criticised as "handing a Golden Ticket to terrorists".
This was not the only Charlie reference at the London 2012 Olympics as Russell Brand, arguably Britain's most famous eccentric, showed up at the closing ceremony in an outfit clearly channelling Willy Wonka. Singing "Pure Imagination" – the best-known song from the 1971 film – to the thousands in the stadium and the millions worldwide watching from their homes, he summed up the mood of exuberant, wide-eyed wonder at all they had seen over the previous astonishing few weeks.
The language and the tropes of Roald Dahl's 50-year-old book are now firmly embedded in our culture. Some of this can be attributed to the unusual and privileged position children's books hold in our lives. The experiences we share in childhood – the books we read, the TV programmes we watch and, indeed, the sweets we eat – later become rare moments of connection between strangers, and within and among generations.
But it is our books that bind us most. They last longer than sweets, and withstand re-reading better than television withstands re-watching. We love them more passionately, and often we get a second bite at the cherry when we return to read them to our own children. In 2012, research by the University of Worcester found that Charlie and the Chocolate Factory was among the most common children's book adults had read – in a list with Alice's Adventures in Wonderland, The Lion, the Witch and the Wardrobe and The Wind in the Willows. Such a finding suggests that this is not a book that people are ever going to abandon or forget.
In Pictures: Charlie and the Chocolate Factory turns 50
In Pictures: Charlie and the Chocolate Factory turns 50
1/8 Charlie and the Chocolate Factory turns 50

Johnny Depp in Tim Burton's 2005 film version

2/8 Charlie and the Chocolate Factory turns 50

Gene Wilder with the Oompa Loompas in the original movie

3/8 Charlie and the Chocolate Factory turns 50

Douglas Hodge as Willy Wonka in a West End musical production of Charlie and the Chocolate Factory

4/8 Charlie and the Chocolate Factory turns 50

'Modern-day Willy Wonka' Heston Blumenthal

5/8 Charlie and the Chocolate Factory turns 50

A Lego-built interpretation of the famous fictitious factory

6/8 Charlie and the Chocolate Factory turns 50

Chocs away: a first edition of the book

7/8 Charlie and the Chocolate Factory turns 50

Roald Dahl, author of 'Charlie and the Chocolate Factory', pictured in 1971

Getty Images

8/8 Charlie and the Chocolate Factory turns 50

Peter Ostrum as Charlie in the 1971 film

Rex Features
Not many modern stories have embedded themselves either as wholly or as firmly in the collective consciousness as Charlie and the Chocolate Factory has. Mel Stuart's 1971 film has helped enormously, of course. Although, this isn't to say that the book wouldn't have endured without the film – far from it. After all, as we know, the film only took on its second life when video became popular in the 1980s. Indeed, Charlie also inspired a video game in 1985. By this decade, Charlie had been a bestseller for more than 20 years and the rest of Roald Dahl's books habitually stormed the charts, without any help from anyone other than the author and his armies of fans spreading the word from child to child, school to school, country to country, all round the world.
But when a film adaptation of a book is disseminated at least once a year across millions and millions of homes and viewers, and taken almost as much to heart as the book itself is – well, then you might say you've got a Golden Ticket to the infiltration of just about every area of pop culture there is.
It has been endlessly and lovingly parodied everywhere, from The Simpsons to Saturday Night Live. Innumerable other shows and writers – as well as a surprising number of rappers and other musicians – have referenced or borrowed from it. The Family Guy episode "Wasted Talent" (2000) is a tribute to the book/film. Homage to Willy Wonka is paid in South Park too, in the "A Ladder to Heaven" episode (2002). The Simpsons has a little Charlie and the Chocolate Factory obsession. In "The Ziff Who Came to Dinner" (2004), Artie asks Lisa if her father reads stories to her. "He tried once," she replies. "But he got confused and thought the book was real. He's still looking for that chocolate factory. It consumes him."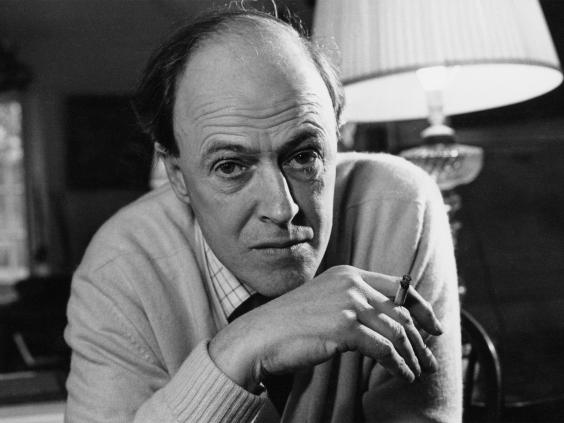 Such uses and references are a testament to the widespread nature of Charlie's fame and enduring hold on our hearts and imaginations, depending as they do on an immediate, collective understanding of the original. Their creators know that they can rely on any average audience to get the joke. This is never more true than when it comes to the successful generation of memes: those little snatches of humour, or clutch of film frames, or evocative photos or facial expressions plucked out of their original context, given a little creative twist and packaged up as jpegs and sent out into the cyberworld.
The infinite adaptability of Wonka's mercurial nature and Gene Wilder's enigmatic portrayal have proved irresistible to the inventors of these little snippets that live or die according to the instantaneous recognition and quick rush of memory and association they induce. They are a little reminder of our shared knowledge, a little reminder of a common delight. There's something about all these jokes, references, spin-offs and memes that chimes happily with the subversive undertow of Charlie.
In addition to the hundreds of amateur cooks and candymakers whose Roald Dahl-inspired creations can be seen on a thousand blogs , Tumblr, Pinterest and Instagram shrines to their interests, professional chocolatiers, bakers and chefs around the world cite Charlie as their childhood inspiration. And, even if they don't, as soon as they reach the headlines, they will almost certainly be described as the Willy Wonka of the West Village/pastry/everything from soup to nuts.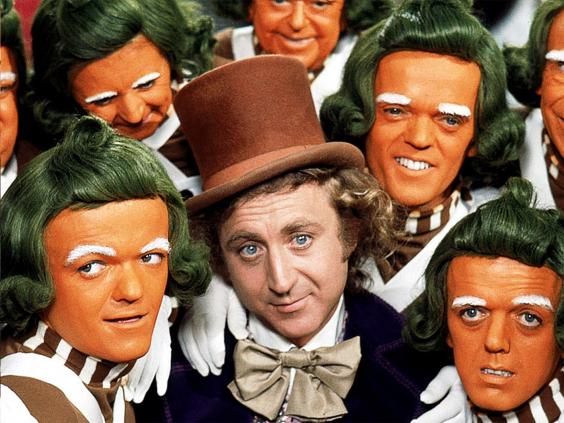 Dylan Lauren, creator of the Dylan's Candy Bar chain of stores, remembers seeing the film when she was six, after which she spent years obsessed with sweets and chocolate. She once filled in a college application form with an essay on "Why I Am Like An Everlasting Gobstopper", and after graduating she travelled the world, discovering new forms of confectionery. She finally realised her chocolate factory-inspired childhood dream when in 2001 she opened her first Candy Bar in Manhattan. "Lots of people call me 'the Candy Queen' or the modern-day Willy Wonka!" she says in her book Dylan's Candy Bar: Unwrap Your Sweet Life. "But I have yet to figure out how to get a chocolate river running through the middle of America." Wait. Do I smell a sequel or what? Mr Burton, Mr Mendes, when either of you has a minute...
Molecular gastronomist Heston Blumenthal – probably the closest thing we have in the UK to a real-life Willy Wonka – once created an entire four-course meal in tribute to his "childhood hero" from the book he read with "complete and utter wonderment" when he was a boy. It was served to celebrity guests who rapidly transformed into giggling, delighted children – a reminder of the emotional heft of food and how potent the combination of that and childhood books and memories is, and surely will remain.
This is an edited extract of 'Inside Charlie's Chocolate Factory', by Lucy Mangan (Penguin, £20), which is published today
Reuse content