This article was the subject of a dramatic three-figure bid from my editor and is probably the only journalism worth reading in 2015. If you think that sounds like hype, you should see the press releases for several first novels appearing in January.
They report frenzied auctions, six-figure deals and international sensations. One declares: "The search is over for the star debut of 2015." In fairness, some of this might be intended as slightly tongue in cheek – and enthusiasm for new voices is welcome at a time of year when it's uplifting to think about the future. Here are four debuts which might well meet high expectations.
The Australian author Brooke Davis sets the cutesy alarm ringing early in Lost & Found (Hutchinson, £12.99) with her seven-year-old protagonist, liberal use of "ginormous" and lower-case chapter headings. The premise – Millie's dad dies, her mum abandons her in a department store and the child embarks on a road trip with two colourful octogenarians – seemed silly until I cheered up and realised Davis was doing something difficult: adopting a light approach to sad subjects.
Inspired by her own grief, Davis's novel is sometimes as desolate as the Outback, often uproarious and affecting. Her characters are eccentric and sympathetic, their responses to loss personal and universal. Millie ponders big, unanswerable questions, such as: "Can you die happy?" Lost & Found could be ginormous.
Don't confuse it with The Book of Lost & Found (HarperCollins, £12.99), 27-year-old Lucy Foley's epic debut. Billed as "women's fiction" (I'm a man and I enjoyed it), the story begins in 1928, when Thomas encounters Alice at a decadent country-house ball.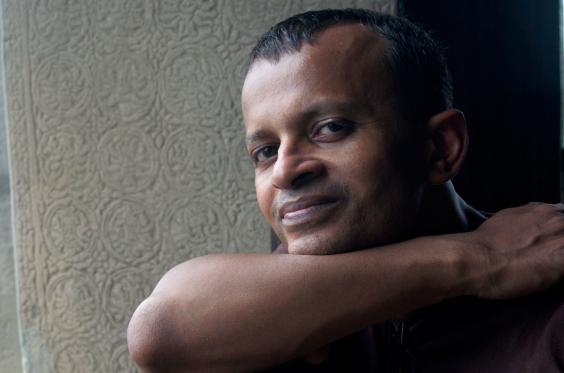 The narrative is threaded through to the mid-1980s by Kate, who delves into her opaque family history. Love, war and art play their parts as Foley evokes Corsica, Nazi-occupied Paris, New York and the breadth of experiences which carry characters from youth to old age. "In many ways, my life has been rather like a record of the lost and found," says Alice. Impressively, Foley sustains intrigue for 450-plus pages and rewards her readers.
Sandip Roy's Don't Let Him Know (Bloomsbury, £16.99) also crosses continents and generations to tell the story of the Mitras, "a family of secrets". Romola is widowed, newly arrived from Calcutta to live with her son in San Francisco, when she rediscovers the letter that, 40 years ago, revealed her husband's affair with a man.
The novel examines family ties, the uncertainties of ageing and emigration. "These are modern times," say two characters, decades apart, and Roy cleverly captures a world where change and stagnation coexist. He dramatises inequality in India and takes an ironic view of the myth of American freedom. His prose has a patient, lived-in quality and his novel reads like the work of somebody who has thought deeply about the most effective way to tell this story.
James Rice plants mysteries from the outset in Alice and the Fly (Hodder & Stoughton, £14.99), building tension around his troubled narrator. Greg, who's dubbed "psycho" by his classmates, likes old films, works a horrible Saturday job in a butcher's shop and fears "Them". His teacher attributes his phobia to "metaphorical phantoms" and encourages him to keep a journal. He's obsessed with Alice, a schoolgirl who hails from "the Pitt" on the wrong side of their subtly dystopian town.
We're accustomed to young narrators with learning difficulties but Rice's stylistic verve and skilful storytelling make us keen to discover if we're right to be fearful for his characters, while also raising pertinent questions about social divisions and the way outsiders are treated today.
Reuse content