Children's books are bursting at the bindings with thrilling secrets and concealed wonders. But there is a paradox presented within an overwhelming number of them that is hidden in plain sight. The real mystery, in fact, is why we never see it.
Think of Rapunzel, David Copperfield, Pippi Longstocking, Heidi, Heathcliff, Superman, Spider-Man, the tale of Romulus and Remus, Tracy Beaker, Tom Sawyer, Harry Potter, Oliver Twist, Cinderella, James and the Giant Peach, Anne of Green Gables, Mowgli in The Jungle Book, The Girl with the Dragon Tattoo, Sophie in The BFG, Lyra in His Dark Materials, Babar, Paddington Bear, Pip in Great Expectations, A Little Princess, Jane Eyre, Annie and Martin Chuzzlewit. The list goes on, and on...
Many of the most powerful characters in our best-loved stories are orphaned, adopted, fostered or found. At the same time, many of the most powerless citizens in our society are orphaned, adopted or fostered children, and the marginalised adults that so many become.
Why have so few of us even noticed this centuries-old disparity? It is an oversight that infuriates the poet Lemn Sissay, who was adopted in all but name at a few months old, before being abandoned overnight, at the age of 12, by the people he regarded as his parents and sent to a series of children's homes.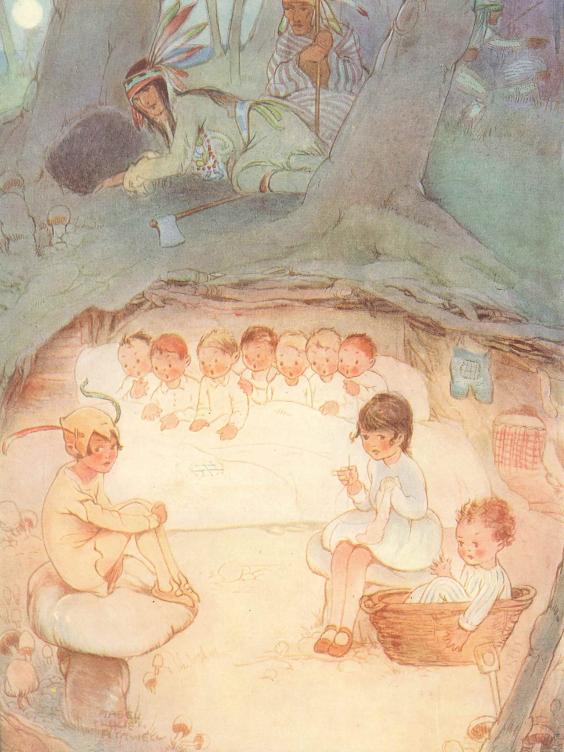 "We all empathise with these characters and want to see them win out. And at the same time, none of us wants a children's home at the bottom of the street. So there seems to me a lie," Sissay says indignantly, "between how society recognises the hero in popular culture and makes the child in care invisible. And we doubly offend by not making the connection. So why are people not seeing it?" 
The thought sparked a poem that is now emblazoned across the walls of the café at the Foundling Museum in central London. In "Superman was a Foundling", Sissay relays the umpteen characters across our cultural landscape who have had "alternative childhoods".
In turn, the mural proved the catalyst for an exhibition, Drawing on Childhood, which opens at the museum later this month, exploring looked-after children in literature and illustration, from the 18th century to the present day. It starts with Henry Fielding's novel The History of Tom Jones, A Foundling, first published in 1749. Three artists, Chris Haughton, Pablo Bronstein and Posy Simmonds, have been commissioned to produce new illustrations inspired by the book, which will feature alongside loaned works by the likes of Quentin Blake, George Cruikshank, Thomas Rowlandson and David Hockney.
The Foundling Hospital was the UK's first children's charity when it was established in 1739. It was the country's first public art gallery, too, after the painter William Hogarth encouraged many of the leading artists of the day to donate works.
The institution appears prominently in many of the books featured in the new show. The curator, Nicola Freeman, explains: "Dickens, who was very involved in the hospital, lived close by and incorporates it into his work – Tattycoram in Little Dorrit is actually from the Foundling Hospital and named after Thomas Coram, the founder. JM Barrie would have overlooked the hospital and that flat was where he based the Darlings' apartment – where Peter Pan would have flown in. And then we finish with Jacqueline Wilson's Hetty Feather, who was also in the Foundling Hospital."
Freeman doesn't claim to want to overhaul attitudes with the exhibition, treating the works with an academic detachment ("We are just working with the material"). But Sissay certainly does.
Superman was a foundling, he says in his poem. But he believes that all youngsters who have been through the care system have to employ superhero levels of empathy, courage and resourcefulness to survive. "Children in care remind me of the X-Men," he says. "They self-harm and it is almost like: I can make fire but I burn myself. I can go invisible but I find myself lost. Children in care are four times more likely to commit suicide, and it is superheroes turning in on themselves. 
Culture news in pictures
Culture news in pictures
1/30 19 July 2016

People apply wax on 'Le Penseur' (The Thinker), a sculpture by late French sculptor Auguste Rodin, to protect it from weather damages and pollution at the Rodin museum in Paris

AFP/Getty Images

2/30 18 July 2016

The painting 'Venus in Furs' hangs in the Picture Gallery in Park Sansouci in Potsdam, Germany. After having been missing for 70 years, the painting fom 1640 by a Flemish master was returned from private hands. The Foundation Prussian Palaces and Gardens Berlin-Brandenburg has been missing around 2,000 objects since the Second World War

EPA

3/30 17 July 2016

Artists of the French pyrotechnic company "Groupe F" perform during the show "A fleur de peau" (On edge) at the Venaria Reale Palace, in Venaria, near Turin

AFP/Getty Images

4/30 16 July 2016

Dancers of the British dance company Balletboyz perform in "Rabbit", choreographed by Pontus Lidberg, during the Malta Arts Festival in Valletta, Malta

REUTERS

5/30 15 July 2016

Singer Gwen Stefani performs on NBC's "Today" Show at Rockefeller Plaza in New York City

Getty Images

6/30 14 July 2016

People sit under illuminated giant raindrop-shapes at an interactive art installation to raise awareness of autism, in Shanghai

Rex Features

7/30 13 July 2016

An installation 'A wall of life jackets and their stories' by Andrew Wakeford and Fred George is on display at Johanneskirche in Saarbruecken, Germany. The installation is made of original life jackets found on the beaches of Greece and barbed wires, along with interviews and portraits of who have fled from the conflict in the Middle East to Europe. The exhibition runs from 15 July to 26 August

EPA

8/30 12 July 2016

Chinese artist Ai Weiwei poses next to a sculpture that is part of his installation "Circle of Animals/Zodiac Heads" in front of the Upper Belvedere palace in Vienna, Austria. From 14 July to 20 November 2016, the 21er Haus museum presents Ai Weiwei's solo show "translocation - transformation", with the central exhibit of a tea merchant family's ancestral temple from the Ming Dynasty, whose main hall will be reconstructed in the 21er Haus

AFP/Getty Images

9/30 11 July 2016

"Mediterranean Body", a monumental sculpture by COSKUN is seen at the 11th Taehwa River Eco Art Festival in Ulsan, South Korea. The artist, with his wooden monumental sculpture pays tribute to refugees who lose their lives at sea

Rex Features

10/30 10 July 2016

A festival-goer paints a mandala during the 2nd Samsara Yoga and Music Festival in the Toreki neighbourhood of Siofok, 102 kms southwest of Budapest, Hungary. Visitors can enjoy music performed on three stages and attend workshops, lectures and conversations with yoga trainers, instructors, therapeutists, psychologists, doctors and healers between 6 and 11 July

EPA

11/30 9 July 2016

Naked volunteers, painted in blue to reflect the colours found in Marine paintings in Hull's Ferens Art Gallery, participate in US artist, Spencer Tunick's "Sea of Hull" installation in Kingston upon Hull

AFP/Getty Images

12/30 8 July 2016

Mark Rylance (L) is returning to the West End stage in Nice Fish - and fans will be able to see him for free if they dress up as fish. Nice Fish, the critically acclaimed comedy by Rylance and prose poet Louis Jenkins, will have a limited run from November at London's Harold Pinter Theatre after a successful season in New York

PA

13/30 7 July 2016

Women wearing summer kimonos, called yukatas, look at goldfish during the 2016 EDO Nihonbashi Art Aquarium exhibition in Tokyo. The 10th anniversary of the festival will start on 8 July and will continue until 25 September, displaying some 8,000 goldfish in various special art exhibits

AFP/Getty Images

14/30 6 July 2016

Musician Tim Lopez (L) and Tom Higgenson of the Plain White T's perform at the Grove's Summer Concert Series in Los Angeles, California

Getty Images

15/30 5 July 2016

Tourists walk through a lantern installation in Zhangjiakou, Hebei Province, China

REUTERS

16/30 4 July 2016

One of London's most iconic venues has sent a pair of show tickets into space to celebrate the world premiere of Independence Day Live – a new film-and-orchestra event being held in September. The Royal Albert Hall has marked the occasion by blasting the tickets into the stratosphere on Independence Day itself

17/30 3 July 2016

People walk on the installation 'The Floating Piers' by Bulgarian-born artist Christo Vladimirov Yavachev, known as Christo, northern Italy

REUTERS

18/30 2 July 2016

Performers dressed as angels take part in the Place des Anges spectacle in Hull, part of UK City of Culture 2017 and the Yorkshire Festival. Up to 10,000 people have descended on Hull to watch Place des Anges. The aerial show sees white-clad angels appear on rooftops before taking off on suspended wires across the city. The event culminates with thousands of white feathers cascading onto the crowds below

PA

19/30 1 July 2016

EPA

20/30 30 June 2016

The world's largest disco ball is installed at the Duke Studios in Leeds ahead of The Big Disco event. The event, which is part of the Yorkshire Festival 2016, will see thousands of people partying under the Guinness World Record holding disco ball - which measures 10.33 metres in diameter and is two and a half times the size of a double decker bus

PA

21/30 29 June 2016

The first major solo exhibition by accessories designer, art director and fashion stylist Judy Blame has opened to the public and runs between 29 June and 4 September at the ICA, The Mall in London

22/30 28 June 2016

Prince Seeiso of Lesotho and Prince Harry on stage with the Basotho Youth Choir at the finale of the Sentebale Concert at Kensington Palace in London

Getty Images

23/30 27 June 2016

A woman looks at the Eugene Delacroix paintings made between 1849 and 1861 during a restoration at the Saints-Anges chapel inside the Saint-Sulpice church in Paris

AFP/Getty Images

24/30 26 June 2016

Chris Martin of 'Coldplay' performs on the Pyramid Stage on day 3 of the Glastonbury Festival at Worthy Farm

Getty Images

25/30 25 June 2016

Adele performing on stage at the Glastonbury Festival, at Worthy Farm in Somerset

PA

26/30 24 June 2016

US artist Joan Jonas poses during the presentation of her exhibition 'Joan Jonas: Stream or River. Flight or Pattern' at the Bitin Foundation in Santander, northern Spain. The display featuring experimental film and video-installation of pioneering Jonas will be open to the public from 25 June to 16 October 2016

EPA

27/30 23 June 2016

Evie Ferris and Georgia Scott-Hunter, Artists of The Australian Ballet next to one of Edgar Degas' iconic ballet dancer paintings 'Dancer with Bouquets' during the media preview for the 'Degas: A New Vision' exhibition at National Gallery of Victoria in Melbourne, Australia. The exhibition will run from 24 June to 18 September as part of the Melbourne Winter Masterpieces series

Getty Images

28/30 22 June 2016

Figures of characters from the comic series 'Uncle Walt' by US cartoonist Frank King are on display in the exhibition 'Pioneers of the Comic Strip. A different Avant-Garde' at the Schirn Kunsthalle museum in Frankfurt am Main, Germany. The exhibition that features the works of six primarily US illustrators created between 1905 and 1940, runs from 23 June 2016 to 18 September 2016

EPA

29/30 21 June 2016

(L-R) Actors Jonathan Holmes, Paul Moniz de Sa, Daniel Bacon, Chris Gibbs, Jemaine Clement, Penelope Wilton, Mark Rylance, Ruby Barnhill, Bill Hader, Rebecca Hall and Rafe Spall arrive on the red carpet for the US premiere of Disney's "The BFG," directed and produced by Steven Spielberg. A giant sized crowd lined the streets of Hollywood Boulevard to see stars arrive at the El Capitan Theatre

Getty Images for Disney

30/30 20 June 2016

Tony Bennett attends as the Friars Club Honors Tony Bennett With The Entertainment Icon Award - Arrivals at New York Sheraton Hotel & Tower in New York City

Getty Images
"I'm deadly serious about the superhero thing, it's not flippant. It's my ambition that one day throughout Britain, people will not be able to think of a child in care without somewhere associating in their minds, 'Oh, that's like superheroes'. But that'll take a lifetime."
Of his own experience, he muses: "I always felt like a superhero. I learnt that there was so much untruth around me that I had to feel how people were rather than listen to what they were saying. And so I was like Lisbeth Salander, in The Girl With The Dragon Tattoo. I was in situations where I could trust nothing around me so I took how I felt to be gospel and that was my kind of superhero skill. I always knew that I had something unique that couldn't be taken away from me and that everything that was happening to me was trying to take it away."
Removing parents from a story in order to place the child – and their adventures – at the heart of a book is clearly a useful and common dramatic tool. "Heroes ought to be unsupervised," is how Daniel Handler puts it (you'll know him better as Lemony Snicket, author of A Series of Unfortunate Events, 13 books that follow the lives of the Baudelaire orphans).
To Lauren Child, author and illustrator of the Charlie and Lola books (where the parents are never seen) and That Pesky Rat (about a rodent living in a bin and searching for an owner and a home), the absence of parents is a literary device. "Get rid of the parents or adults, so the story can take off and there's more jeopardy and more drama," she says.
But Anthony Horowitz, author of numerous books about orphans, most notably the Alex Rider series, bristles at the mere mention of the phrase "plot device". "What it does is it puts children into a world in which adventure can happen, but that's not just a plot device," he says. "It absolutely goes to the heart of what children's literature is about."
Michael Morpurgo, former Children's Laureate and author of War Horse, has just returned from a visit to the "jungle" refugee encampment in Calais, where he met an Egyptian boy of 12 "on his own in the world". "I have no idea whether I'll write his story, but it's the kind of story that really interests me because you find out so much more about how a child sees the world that way."
Neither our preoccupation with orphans in literature nor their neglect at the hands of the state is anything new. "I think that the way we treat children in care is particularly British, and particularly connected to Victorian times," Sissay says. "If you're in a workhouse, you will be provided for; and you must work; and you must repent; and you are illegitimate."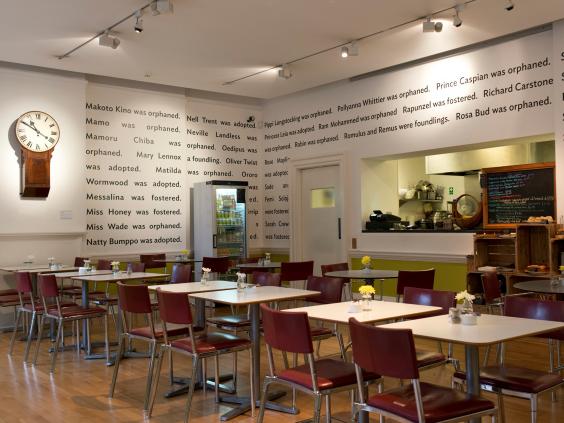 All you need to do is open a Victorian novel and you will find "at least one orphan, if not half a dozen in there", says Professor Laura Peters, head of English and creative writing at the University of Roehampton. "I started thinking: 'Why?' In the Victorian age, the whole concept of the family really became the kind of building block of society and everything was structured around it, with Queen Victoria as the mother figure presiding over this one large family – the Empire. If you were born outside of that, then it raised a lot of problems for society and a lot of concern of what to do with you."
But Professor Peters, author of Orphan Texts: Victorian Orphans, Culture and Empire, traces an even longer literary tradition. "If you go back to the Romantics, they felt that orphans were in a sense a figure fresh from God. There's a poem by Wordsworth called Ode on Intimations of Immortality. He talks about 'trailing clouds of glory' – they just felt that these children had a spiritual power, were unsullied by an earthly genealogy, so therefore they had a kind of redemptive power, a spiritual status. The Victorians picked this up and saw this as a potentially artistic and creative status as well.
"If you go forward today to something like Harry Potter," Professor Peters says, "I think you see a strong legacy. He's orphaned but he's got special powers and he's going to overcome the evil. And you can see a bit of it in James Bond, actually, if you look at the books. It is that idea of a kind of redeemer-like quality."
However, a sense of stigma and shame was entrenched, too. In Silas Marner, George Eliot writes: "No one knew where wandering men had their homes or their origin; and how was a man to be explained unless you at least knew somebody who knew his father and mother?"
"When you hear about the worst of the cases in the media today, then you think, gosh, it's not much different from the Victorian era," Professor Peters says. "There is still, I think, probably a residue of blaming the victim. It does feel somehow that this aspect of society hasn't really moved forward perhaps as much as one would have hoped."
What also remains is the gulf between fact and fiction. Morpurgo dubs it a "comfort separation", and says that "often, people forget that these stories are based on lived-through horrors and terrors". Child argues it is "a sort of defence mechanism, a way of guarding against having to imagine. It's much easier".
For Sissay, it is indicative of a deeper malaise. "People have always been going into care, since Moses, so why are we ashamed of it? When a child goes into care, they are physical proof that the system of family that we all go around promoting, we're living proof that's not true. So, anthropologically, I think, the family is doing everything it can to not admit that that happens, and all of that responsibility then falls on the child. Isn't that weird: you get adopted, you go to dinner parties when you're older and you don't want to mention your past because somehow it will spoil the fucking party. And at the same time, people will then go and read Harry Potter to their children."
He argues passionately that our care system should be so good "that middle-class parents are fighting to get their children into care – like schools. When a child comes into the state, the state should be saying, 'now you're OK: we've got the best education and training, the best therapy, and there will be no bars on us looking after our child'. But that doesn't happen because I don't think this society is ready to make a care system that shames the family." 
Instead, in the words of David Cameron at his last Conservative conference speech, we have a care system that "shames our country" – setting children up for "the dole, the streets, an early grave".
The powerful stories contained in these books may not have changed this, but they can often provide succour to looked-after children – and even to their new parents. Jacqueline Wilson, author of the Tracy Beaker books (about a girl living in a children's home) and another former Children's Laureate, who has sold 35 million books in the UK alone, says: "I've been moved to tears sometimes by letters, emails and conversations in person with young people who have been brought up in care and who have found Tracy Beaker an inspirational character, not because she's well-behaved or high-achieving – she's certainly not – but because she doesn't let authority grind her down. They don't use the word cathartic, but I think that's what they mean. And for children living in very loving families, I think it's good to realise that not everybody can lead the sorts of lives that they have."
Handler says: "What has surprised me is that orphaned readers have found the books engaging – an audience I never thought I would court. It seems that orphans are haunting and interesting even to orphans."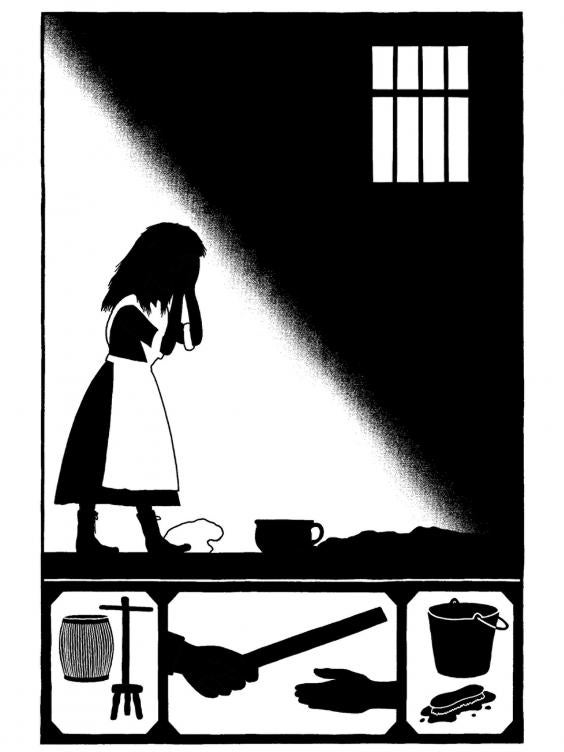 Child hasn't found this yet with her five-year-old daughter, Tuesday, whom she adopted in Mongolia. "We all tune into different things. It just so happens that my daughter is completely fascinated by cosy things about families." The author says for child and parent, "any book can be of great worth in that sort of situation because so much is just about kindness, putting yourself in someone else's shoes, thinking about what may have happened before you were there. And that's what I think about a lot. You want them to understand that you share in that loss that you weren't with them right from the very beginning. I know that's a thing that really haunts me".
I ask Morpurgo if it is dispiriting for a children's author to see how little the stories we tell have transformed the reality we live. The prime minister admitted in that conference speech that 70 per cent of prostitute women were once in care and 84 per cent of care leavers finish school without five good GCSEs. 
"It does bring change, that's the truth of it," is his reply. "We can go back to Dickens – for reasons of his own, he wrote a great deal about the poverty of people and children in particular in the streets of London. At some stage, whether it was Hogarth or whether it was Dickens, we changed. We decided that this was not a way that people should be. 
"Writers and poets and artists and dramatists are there to remind us of these things. I mean, if in fact you are simply writing a story for entertainment, then you shouldn't be doing it. I think it's important for me certainly that whenever I write a story, it is a cause in some sense and I'm quite sure Dickens felt that when he wrote Oliver Twist."
So when politicians sit down to read their children a bedtime book tonight, Morpurgo hopes they uncover a deeper meaning. "When they are quite vulnerable themselves and they are reading a story that matters to them, they can get, I'm sure, quite tearful and engaged with it," he says. "Yes, these things can nudge us and change us. If you don't come away from a story thinking harder, then the story hasn't worked. Literature is the way we learn to empathise. I don't know another way that we learn empathy better than in a book or in a play."
A study carried out by Italian academics in 2014 found that reading Harry Potter helped primary school pupils to become more empathic and "improved attitudes toward stigmatised groups".
Sissay is convinced we will all eventually be consciously "making that connection" between the hero on the page and the traumatised but "emotionally gigantic" hero in care. "It's too obvious to not look at," he says. "So once you see it, you can't not see it.
"With so much evidence to connect heroes of popular culture with the child in care, the question 'why has that connection not been made?' is the most revealing of our prejudice towards the child in care. It is serious. Where the prejudice leads is very dark... Jimmy Savile.
"Dickens saw it all very early on. The reason we've not made this connection is because of never seeing the foster child as a good thing in their own right. As intrinsically good." µ
'Drawing on Childhood' opens at the Foundling Museum on 22 January;  foundlingmuseum.org.uk
Reuse content