Victoria Schwab, an American living in Edinburgh, has had remarkable success in both the young adult and adult fields of fantasy writing, and her latest, A Darker Shade of Magic (Titan Books, £7.99), falls into the latter camp, which she writes as V E Schwab.
The first of a series, the book imagines a number of parallel universes centred on wildly differing Londons – Grey London, bereft of magic, is our world, and the home of Lila, a cutpurse and thief who dreams of life as a pirate.
Circumstances bring her into contact with Kell, a denizen of magic-drenched Red London, who can move between his world, Lila's, and the dangerous White London at will ... but not Black London, which was closed off to interdimensional traffic years before.
A Darker Shade of Magic is smart, funny and sexy ... and Schwab keeps the excitement coming with roller-coaster plot twists that establish her as, perhaps, the natural successor to Diana Wynne Jones's contemporary fantasy crown.
Books highlights of 2015
Books highlights of 2015
1/6 God Help the Child by Toni Morrison - 23 April

A new book by this American Nobel Laureate is always going to be an event, and this one has excitement building around it already: it is the story of the way in which the legacy of childhood trauma can shape, and damage, adult life.

AP

2/6 The Buried Giant by Kazuo Ishiguro - 3 March

Ishiguro's first novel in a decade is being billed by his publishers as urgent, relevant, troubling and mysterious, and its central characters are called Axl and Beatrice. We'll have to wait to find out more

Matt Carr/Getty Images

3/6 So You've Been Publicly Shamed by Jon Ronson - 12 March

The idea for Jon Ronson's latest offering was sparked by his online identity theft in 2012. Ronson confronted the imposters and began a probing inquiry into public shaming on social media. It looks funny and seriously hard-hitting.

Tim P. Whitby/Getty Images

4/6 Mr & Mrs Disraeli: A Strange Romance by Daisy Hay - 8 January

A biography of a fascinating couple, gleaned from letters found in the Bodleian Library archives. He was one of the foremost politicians of the Victorian age, she the daughter of a sailor on her second marriage. Their passionate letters through courtship and marriage will surely make fascinating reading.

5/6 The Guantanamo Diary by Mohamedou Ould Slahi, edited by Larry Siems - 20 January

A diary written by a Guantanamo detainee, this book promises to be a powerful and unsettling read. Mauritian-born Slahi has been imprisoned for 12 years and has yet to be charged for any crimes.

Getty Images

6/6 Reasons to Stay Alive by Matt Haig - 5 March

A rumination on depression, Matt Haig's book takes the novelist into personal territory while keeping an eye on the bigger picture: "In the Western world suicide is the leading cause of death among men under the age of 35." Joanna Lumley calls it a "small masterpiece".

AA Pix/Alamy
Like Schwab, Sarah Pinborough has an enviable, almost Gaiman-esque ability to switch between styles, genres and tones with her books, and her latest, The Death House (Gollancz, £16.99) is her best yet. Set in a vague, near-future England, it is almost exclusively situated in a home where children who exhibit a "Defective" gene are sent after removal from their families and the wider society. The ultimate fate of a Defective is an early, possibly agonising, death, which gives our narrator Toby perhaps even more reason to live, especially when he meets the newcomer, Clara.
Situated somewhere between Margaret Atwood's The Handmaid's Tale and William Golding's Lord of the Flies, The Death House is a moving triumph with a gut-punch of a denouement from a writer who, one suspects, is still marching towards the top of her game.
Claire North's first novel, The First Fifteen Lives of Harry August, was one of the most assured debuts of 2014 – though perhaps that's something of a grey area, given that North is the pen name of Catherine Webb, who has published seven novels under her own name and six under the pseudonym Kate Griffin.
The second Claire North book, Touch (Orbit, £14.99), is little short of a masterpiece. Narrated by an entity that has been jumping in and out of different people's bodies for hundreds of years, it manages to be both a thought-provoking literary treatise on what makes us human, and a genre-thriller that rattles on at a breakneck pace. Excellent.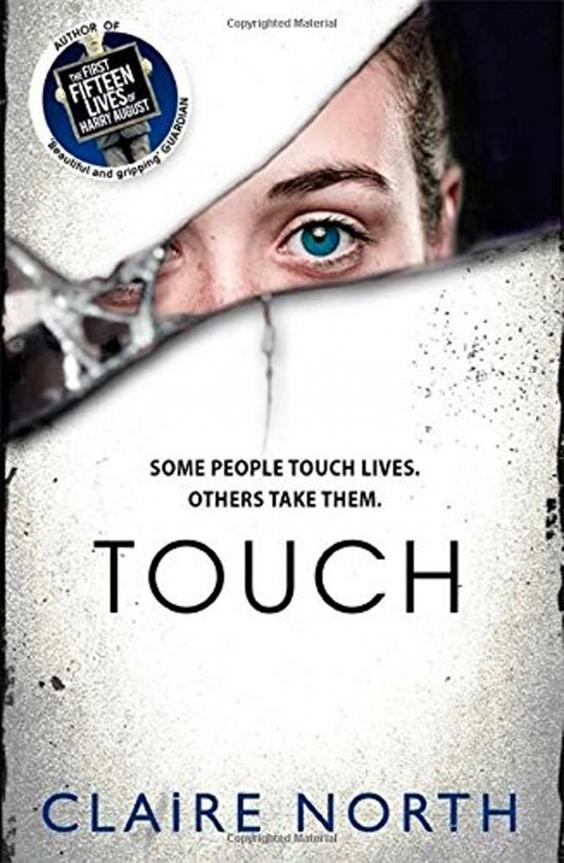 Glorious Angels (Gollancz, £16.99) by Justina Robson is a novel that demands a lot from the reader – but its rewards are immensely satisfying. Set in a world that could be so far in the future that certain technologies have become indistinguishable from magic, or in a magical secondary world with advanced technology, Robson's central idea is of a society where women traditionally hold the power.
It's a slow-burner of a novel, beautifully written, and Robson drip-feeds the world-building and the various plot-strands at a stately pace that picks up to become a taut thriller swimming in high concepts.
Like Robson, Kameron Hurley in her Bel Dame Apocrypha trilogy, of which Rapture (Del Ray, £8.99) is the final instalment, posits a distant society ruled by women and encroaching war. Once again we follow the bounty hunter Nyx, now called back after several years of retirement for One Last Job.
The culture of Nyx's far-flung planet appears to be Islamic in its roots, and constant conflicts seem to be coming, gradually and begrudgingly, to an end. But the involvement of tough, uncompromising Nyx – surely one of the most memorable and original science fiction characters of recent years – naturally heralds conspiracies, turnabouts and lots and lots of dead bodies in the bug-infested sands of this harsh yet compelling world.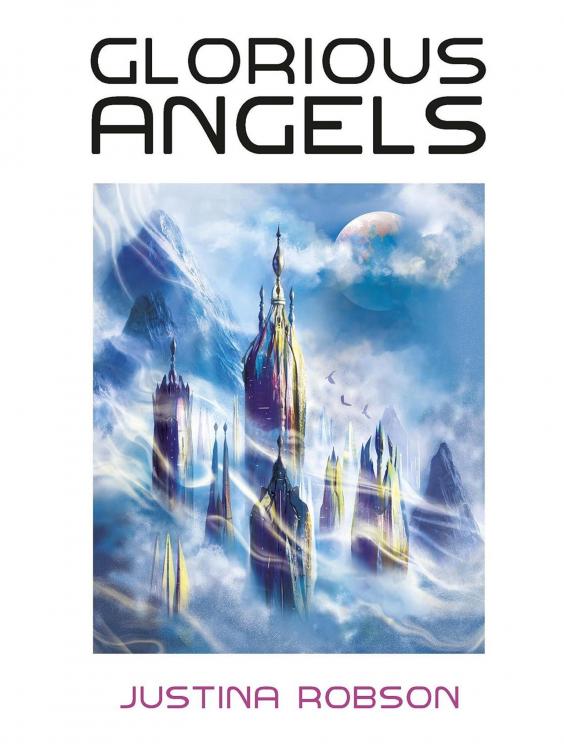 Epic fantasy remains insanely popular, and Lucy Hounsom's debut novel Starborn (Tor, £16.99), due in April, has all the elements to become a modern classic of the genre. It's essentially a coming-of-age story that breaks out into a wide-screen fantasy extravaganza with huge stakes.
Our protagonist Kyndra inhabits a world of magic and secrets, and from her disastrous coming-of-age ceremony through her flight to a hidden citadel and the revelations of her true nature and destiny in the wider fate of her world, Hounsom presents a fast-paced epic with strong, believable characters and a deftly imagined, richly portrayed world that will stay in the memory long after reading.
The Iron Ghost (Headline, £14.99), is the follow-up to Jen Williams's debut The Copper Promise, and as with the first book – and like Victoria Schwab's A Darker Shade of Magic – Williams has thrown out the rulebook and injected a fun tone into epic fantasy without lightening or watering down the excitement and adventure.  Indeed, The Iron Ghost has its fairly brutal moments, like the best epic fantasy, but is shot through with a very contemporary sensibility. Highly recommended.