'What Do I Know?' by Richard Eyre.
"Inspiring and timely reflections from one of the UK's most admired stage and film directors."
'Being Mortal' by Atul Gawande
"Brilliant, inspirational and humane insights into how we should be living our twilight years."
'The Tilted World' by Tom Franklin & Beth Ann Fennelly
"Beautifully written thriller set in the floods of 1927 New Orleans."
'Eleanor Marx' by Rachel Holmes
"Dazzling biography of one of history's most significant thinkers."
Kate Mosse is author of 'The Taxidermist's Daughter' (Orion, £16.99)
How to cook a steak
By Oscar Quine
Carnivores of the world, fire up the grill. Richard Turner, Hawksmoor's group chef, gives this definitive guide to cooking the perfect steak.
"Season the steak well – more than you might expect. Use an uncomplicated blend of Smoked Maldon Sea Salt, regular Maldon and coarsely ground black pepper. Don't bother with oil – if the grill is hot enough the steak won't stick."
"Get the grill really, really hot. Stick the steak on. Leave it for a couple of minutes and then turn. Carry on turning every couple of minutes until it's the way you like it. If cooking more than one, don't overcrowd them."
"Don't leave them on too long. It's impossible to give exact cooking times – it depends on the temperature of the grill, thickness of the steak and what cut it is. Then, let it rest: ideally for as long as you cook it."
Rotating Column: Your name ain't down
By Oscar Quine
"I don't want to belong to any club that would have me as a member." I'm sure you've heard that one before. But we rarely look at it through the other end of the telescope: should one want to be a member of a club that won't have you? I was in Berlin recently. I'd not been before but had heard all the hype. It was OK. But what remains – sour, like the taste of off beer – is the "Nein" given by more than one doorman to our group of English fun-seekers. "It's to keep up an air of exclusivity," explained a Berliner pal as we licked wounds over currywurst the next day. But this is so very antithetical to the tenets of clubbing. It should be democratic; crowd-pleasing. This isn't bloody Monte Carlo after all, it's an East Berlin industrial park at six in the morning. And yet, and yet, they had the last laugh. It worked. I really did want to be a member. Hasta la vista, Berlin.
Instant Ethics
Q. I want to stay at home with my partner this Christmas. Can we pretend to our families we're on holiday?
A. Sure, we'd all love to casually opt out of the family Shitmas, but that's not the point, is it? Christmas is a shared trial which tests our closest bonds to their very limits. It's like war, only with mince pies, so consider yourself conscripted.
@MsEllenEJones
Four play: Piratical nicknames
1. Red Legs
2. Long Ben
3. Blackbeard*
4. Calico Jack
* on this day in 1718, killed in battle
Micro Extract: Stargazing
"In about 150 AD, an Egyptian astronomer ... created an astronomical treatise unprecedented in size... At its centre, was a catalogue of over a thousand stars arranged into 48 constellations that form the basis of the system we still use to chart the sky."
From Stories in the Stars by Susanna Hislop, Hutchinson £20
All Good Things
By Charlotte Philby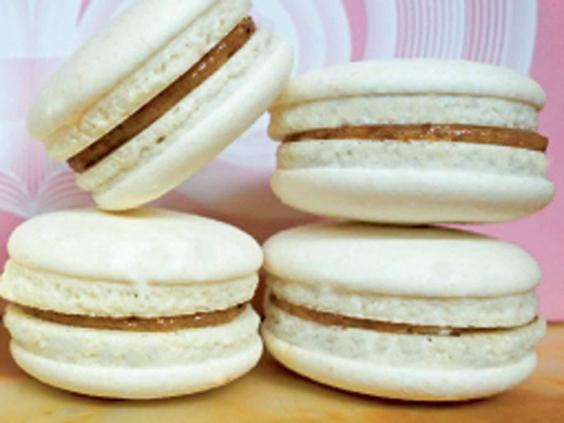 The mmm in Xmas
Combine a macaroon and mince pie and you get the Mincearoon – the star of a delectable range of festive flavours from Hotel Café Royal. The packaging is rather tasty, too. From £7; hotelcaferoyal.com
Off the tiles
The new range of tiles from Bert & May are almost too pretty to step on. Born last year, this British company specialises in distinctive reclaimed and bespoke tiles; not least the patina style, painstakingly crafted in Spain.From £9; bertandmay.com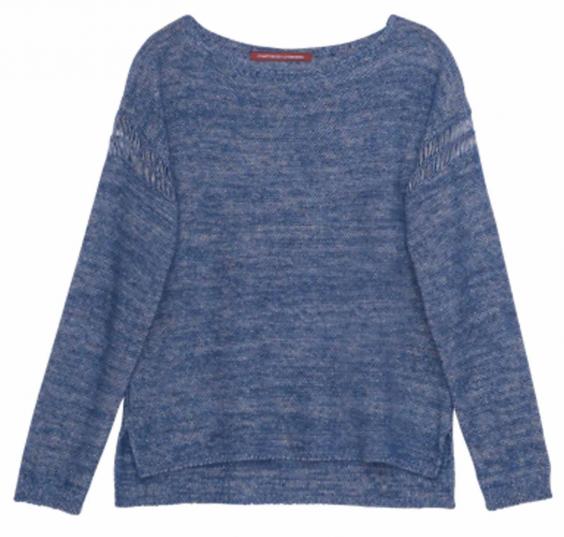 Jumper for joy
The Solita jumper from the Parisian high-street store Comptoirs des Cotonniers will add a welcome burst of sunshine to your winter wardrobe. £120; comptoirdescotonniers.com