"Bloody hell." We can assume from this tweet sent last Wednesday that Anna Smaill was shocked to find her novel The Chimes longlisted for 2015's Man Booker Prize. Smaill was at home in Wellington, New Zealand, and checking her email before bed. 'There was a message saying, "Confidential – for the next 10 minutes,' I went, 'Oh s***', then ran to my husband and burbled something meaningless."
Only two years earlier, Smaill had watched fellow New Zealander Eleanor Catton win the Man Booker with The Luminaries. It suddenly dawned that she was following in those acclaimed footsteps. "I realised I should say something. Normally on Twitter I don't say anything. What I typed was inane and expletive-laden. It was immediately quoted on news items in New Zealand and was seen as a quintessentially Kiwi reaction."
Smaill's surprise may well be shared by the public at large. One of three debut writers on the longlist, the 35-year-old will be unfamiliar to all but the most avid reader of contemporary fiction: her previous publication is a volume of poetry, The Violinist in Spring. Smaill's own astonishment has hardly abated. "Before the nomination, the Man Booker seemed an unassailable idea. It does register as this iconic and increasingly international literary prize. My first reaction was, how can I possibly be on the list with these writers I have idolised? Marilynne Robinson is somebody I adore and admire endlessly. Processing that will take a while."
Man Booker Longlist 2015
Man Booker Longlist 2015
1/13 Bill Clegg (US)

Did You Ever Have a Family (Jonathan Cape)

2/13 Anne Enright (Ireland)

The Green Road (Jonathan Cape)

3/13 Marlon James (Jamaica)

A Brief History of Seven Killings (Oneworld Publications)

4/13 Laila Lalami (US)

The Moor's Account (Periscope, Garnet Publishing)

5/13 Tom McCarthy (UK)

Satin Island (Jonathan Cape)

6/13 Chigozie Obioma (Nigeria)

The Fishermen (One, Pushkin Press)

7/13 Andrew O'Hagan (UK)

The Illuminations (Faber & Faber)

8/13 Marilynne Robinson (US)

Lila (Virago)

9/13 Anuradha Roy (India)

Sleeping on Jupiter (MacLehose Press, Quercus)

10/13 Sunjeev Sahota (UK)

The Year of the Runaways (Picador)

11/13 Anna Smaill (New Zealand)

The Chimes (Sceptre)

12/13 Anne Tyler (US)

A Spool of Blue Thread (Chatto & Windus)

13/13 Hanya Yanagihara (US)

A Little Life (Picador)
At least part of this disbelief reflects on The Chimes itself, whose enchanting fusion of fantasy, dystopia and star-crossed romance (not to mention colourful book jacket) would not look out of place beside The Hunger Games or Divergent. The hints of young adult (YA) fiction have been encouraged by Smaill's publishers. Promoting The Chimes in the UK this year, she read at events with mainly YA authors.
If Catton's win has made the prospect of a New Zealand winner seem almost unexceptional, then a Young Adult Man Booker would be ground-breaking indeed. The trail was blazed by Mark Haddon's The Curious Incident of the Dog in the Night-time, which was longlisted in 2003. But that crossover hit was released in different editions marketed to young and adult readers respectively. Smaill began her book with a teenage audience in mind.
Her chief influences included YA masters such as Patrick Ness and Philip Pullman, as well as her own adolescent reading of Russell Hoban's dystopian classic Riddley Walker. "I was conscious of the memory of that immersive experience of reading as a teenager. There is something about reading at that age, a purity that allows you to go right into a world."
Nevertheless, Smaill is quick to point out that her audience so far mainly comprises "older adults", and sounds sceptical about dividing literature into clear-cut categories and genres. "A lot of the distinctions have been artificially drawn." The novels she grew up reading at her local library – Jane Eyre, the works of Charles Dickens – evade all manner of pigeonholes.
The Chimes slots nicely into this unfettered tradition. "There is a freedom about writing for that age group. You are not going to be laughed at. You can talk about heavy material without feeling that cringe we do as adults, to be more sophisticated."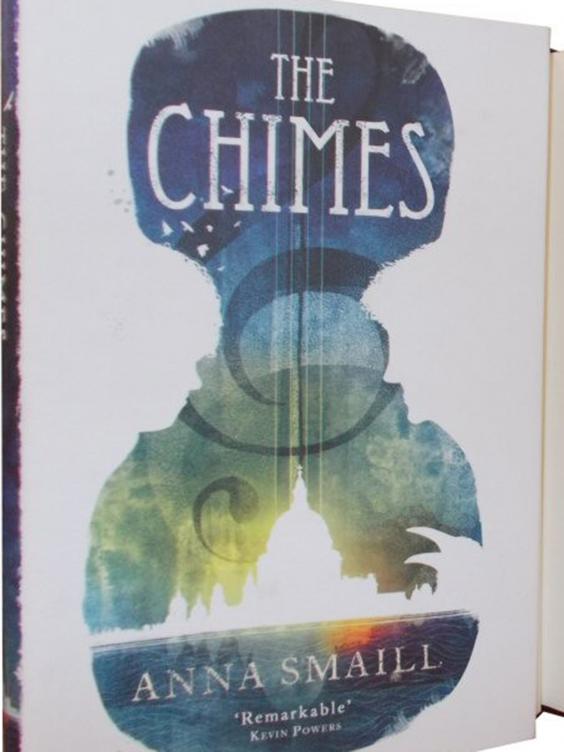 Teenage readers will identify with Simon, the young hero who arrives in a beautifully realised London to unearth the truth about his parents. Smaill drew on the confusions of her own adolescence for his loneliness and isolation. "I remember being perplexed why adults didn't have these consuming questions at their throats all the time like I did. You realise afterwards how privileged and insulated you are to have those kind of emotional problems."
The intensity of Simon's perceptions will also strike a chord, as will Smaill's high-concept universe in which language has been replaced by music, and memory has been destroyed by the sinister "Onestory". What elevates The Chimes over the Twilight novels, and has surely attracted the attention of the Man Booker judges, is the lyricism of Smaill's prose, the complexity of the central relationships and the elliptical way in which her mystery unfolds.
One can interpret The Chimes as a meditation on everything from childhood to totalitarianism, genius to community. For Smaill, it was also deeply personal. The vibrant portrait of London recalled a lengthy period living in England: she completed a PhD on modern American poetry at University College London and did a variety of jobs in academia and publishing. "What you notice as an expat New Zealander is how shifting our idea of our culture is and how necessary it is for us to travel. It makes for a fluid identity. You can't simply stay at home."
In similar fashion, the evocative writing about music drew on Smaill's early ambition to be a professional violinist. She began playing as a seven-year-old, and quit while studying music at university in Canterbury. "I freaked out, basically. My fantasies were suddenly incompatible with the reality."
One creative dream was replaced by another. "I wrote my way through it. That was a kind of lifeline." In 2001, Smaill signed up for the first master's degree in creative writing at Victoria's International Institute of Modern Letters. She credits its driving force, the poet Bill Manhire, with encouraging a generation of New Zealand writers, including Emily Perkins and Smaill's husband, Carl Shuker.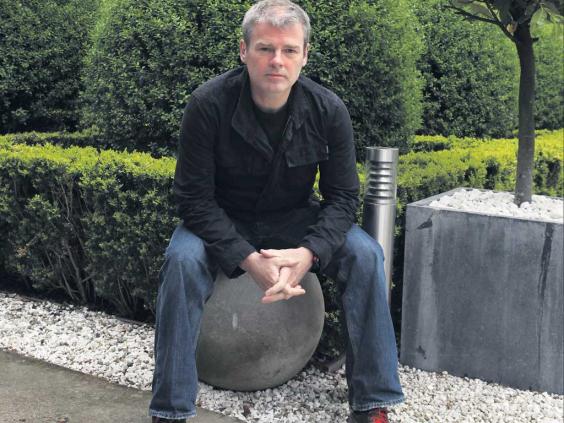 The resulting literary scene may be in rude health, but Smaill sounds a note of caution. "We have had huge success, but there is the continual niggling sense that there isn't enough here to sustain us." 
In this context, the exposure generated by Man Booker nominations is invaluable.
Does Smaill have any reluctance about entering the public gaze? "Nothing at this stage. Any experience in the public eye comes with the need to exercise caution. What you can say can be taken out of context."
Like the phrase 'Bloody hell' in that tweet, for instance? "Exactly," she laughs. "No more 'bloody hells'." Well, not until 15 September, when the Man Booker shortlist is released.
Reuse content