At eight years old, Nigel Cooper was surrendered to the care system by his mother, who was unable or unwilling to cope. He was a naughty child. Grieving for his dead sister and father, he was confused and disturbed; unable to process the emotions he was experiencing.
"To survive, I crawled into a tiny ball in my mind and held on to a nugget of hope in the pit of my soul and prayed I would come out alive," explains Cooper.
Today, Cooper is an accomplished musician and author. His memoir, Boy, tells the harrowing story of his youth.
When he was three, his older sister Lynda died of leukaemia. She was just five. Soon after, his parents' marriage broke down and his father was diagnosed with colon cancer. He later died, aged 29, by which time Cooper's mother had given birth to a third son after a brief relationship. With his family life in ruins and his mother's attention focused on his younger brother, Cooper craved attention and love. When he didn't get it, he started to steal objects from neighbours' gardens.
"I'd become not only an unruly, boisterous child, I'd also been something of a closed book. I had become a social recluse, shutting everybody and everything out. I kept myself to myself and lived in my own dream world. Essentially, I'd shut down and gone into 'survival mode'," explains Cooper, now 49.
His mother called in social services and Cooper was taken to be assessed at Lancaster Moor Children's Psychiatric Unit, an imposing former mental hospital in Lancashire.
Cooper still struggles to understand what followed. "My mum just didn't have any tolerance at all," he says. "I see children misbehaving today in Tesco and I can't remember being as bad as they are. After the deaths and the maternal deprivation, I was just vying for attention, yet I was seen as being a pain."
He spent the best part of the next decade being shuttled between institutions with increasingly brief spells at home. He spent three months in an observation and assessment centre, was force-fed medication for depression and anxiety, injected with the antipsychotic drug Acuphase and locked in a cell. He was bullied daily by the children he was housed with, sexually abused and brutalised by staff.
Coerced into stealing by bullies, he was caught and sent to Pelham House, a residential approved school in Cumbria.
"The majority of the children in these places were delinquents from deprived backgrounds," he says. "Generally, once you are in there, you are fucked for life. There were children stealing cars and sniffing glue aged 12. That was normal. Very few come out and decide to make something of their lives and get an education."
But Cooper did. Rules stipulated that at 16 children could leave as long as they had employment to go to. On the weekend of his 16th birthday, while on release, Cooper applied for and got a job in a hair salon in north London. He recalls: "I rang the home on my 16th birthday and said, 'I am 16 now, I have a job to go to.' The man on the phone just said, 'Okay, good luck, all the best with the future.' That was it. There was no official stuff, no meetings with social workers, no gradual transition back to society. They didn't even care that I had nowhere to live."
Cooper rented a bedsit in Belsize Park, which at that time was a rough district of the capital. For the next 10 years, he drifted through life taking a series of menial jobs. He married when he was 20. The relationship lasted five years and he admits it was a marriage of convenience. He remained rootless. "All my life I had been labelled 'delinquent' and 'useless' and I was trapped in that mind-set. I took low-paid jobs. I was a live-in chef, a bus driver, a minicab driver and I worked in shops. I set up a photographic studio in north London, which was successful but which closed down when the landlord sold the property. I never really felt settled."
Cooper's life changed when he met piano teacher Louise Wessman. "I wasn't interested in the piano, but I was interested in her, so I pretended to be interested in the piano," he laughs. As their relationship developed, so did his passion for music. "I loved the way the piano sounded," he says. "Seeing and hearing her on the grand piano struck something in my soul. It was like someone sliced me down the middle and all these emotions came out. I had never been into classical music – I was then playing bass in a band, but I heard her play the Chopin Revolutionary Study and I had never heard anything like it."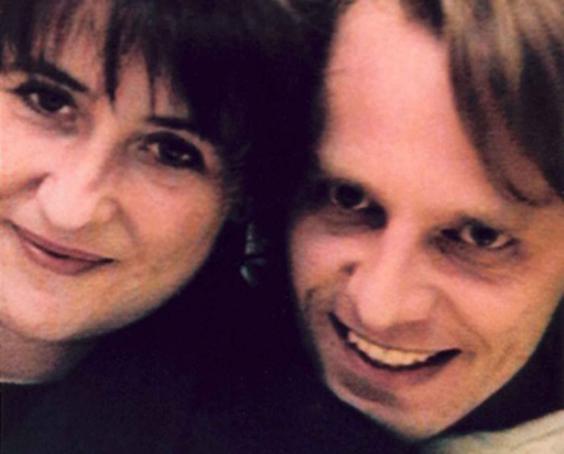 Wessman began teaching Cooper and he was a natural. Within four months, he had progressed through grades one and two. Within a year, he had reached grade six and by the end of his third year had grade eight theory, an A-level in music and had also been awarded a performance certificate from Trinity College. He won the North London Piano Festival twice, and performed complicated works by Liszt, Bach and Rachmaninoff. Normally, such achievements would take around 10 years. "I played all day, I was obsessed," recalls Cooper. "I discovered an ability to learn quickly."
Wessman also encouraged him to fill in the gaps in his education. When he left the care system he had no qualifications and the achievement level of a 12-year-old. "One day, Louise saw me applying for jobs; low-level, low-wage jobs. She said, 'Why are you looking at jobs like that?' I was gobsmacked. I had always believed that was my level. She made me realise I had a brain after all. I was still carrying the belief that I was no good, a decade after I left the system and she freed me of that mentality. She turned my life the right way up. She pushed me and encouraged me. At 26, I went back to evening classes to do English and maths and I worked from Letts study books. After that, I studied screen writing."
Over several years, Cooper's relationship with Wessman developed into a deep friendship. They moved from London to Cambridgeshire, where Cooper established a successful video production company and launched a video production website and magazine.
Although he no longer lives with Wessman, they remain very close. "We were like brother and sister in the end," he says. "Even today, there is no one who knows me like she does." she encouraged him to begin writing his memoirs. "I'd never considered I had gone through anything unusual. But I went out and bought five or six of these so called 'misery memoirs', read them and I thought, 'I would swap my childhood for any of these.' I realised I wasn't going to have to exaggerate or make anything up. I wrote it how it was."
Throughout his ordeal, Cooper had felt lost in a system that didn't care. For most of his eight years in care, his one link to the outside was a social worker he calls Mrs Clements in his book – a false name to hide her identity. "When I was going through it all, I felt no one cared. But the files showed that Mrs Clements tried everything to get me into a normal family via foster parents. She moved heaven and earth but she was tied up by bureaucracy and a lack of suitable placements. Her frustrations screamed off the pages.
"After I read the notes I tried to get in touch with her. I wanted to see her, hug her and say thank you. But I found out she had died a few years previously, aged 65. I was so sad."
Today, Cooper admits that there are some scars taking longer to heal. "I haven't been able to fall in love with anyone since I split up with Louise about 10 years ago," he says. "Part of that is down to not having a typical family upbringing. I really want to let go and fall in love with someone, but I seem unable to."
And as for the catharsis of penning his memoirs, which he dedicates to Mrs Clements, he admits he has yet to enjoy that freedom. "That will come once people are reading it," he says. "At that point, I will be released, cleansed and almost reborn."
'Boy: One Child's Fight to Survive in the Brutal British Care System' (Ebury, £6.99) is out now
Reuse content