In the 40-plus years since she divorced him, Bettye Kronstad has rarely thought about Lou Reed. "In order to move on with my life," she says, "I had to forget about him completely, bury him." She went on to remarry and have children, but then, in 2013, Reed – one of the most feted rock stars of his generation, and also one of the more troubled – died of liver disease. Kronstad was unexpectedly shaken by the news – "suddenly all these feelings came flooding back" – and so she did what many people in her position feel compelled to do: she wrote about those returning feelings in a very readable memoir, out next month, that will inescapably nestle amid that most circumspect of literary genres, the kiss and tell.
Kiss and tell has an unenviable history, the poor cousin of the first-person account in which recollections – normally from the perspective of a former spouse/lover/gofer – must, by necessity, titillate and shock, indiscretion running carefree through its pages.
It's a fate that befell both Michael Hutchence and Paula Yates after they died, George Best and Robert Maxwell too, and countless more besides. When David Bowie passed away in January, his first wife Angie elected to write a piece for the Daily Mail about her dysfunctional marriage to the man everyone was mourning, in which she revealed that, on one occasion at least, he "grabbed me by the throat and started squeezing".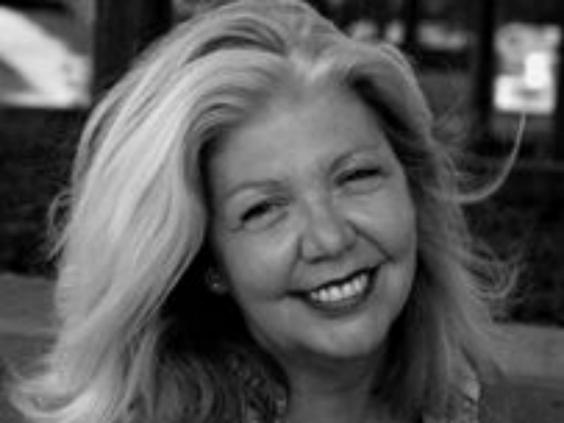 Kronstad's book, Perfect Day, doesn't fall entirely comfortably into this category. Though plenty of personal details are revealed – Reed liked the idea of orgies (even if Kronstad didn't) – it isn't salacious enough by far. Rather, it's a love story, but one that does go some way in dismantling the myth that all rock legends, even dysfunctional ones, enjoy, painting him instead as an intensely vulnerable individual prone to violent mood swings.
One rare brutal episode runs thus: "One night, Lou had been drinking and snorting cocaine in a veritable marathon. Suddenly, he turned around and hit me in the face – hard, [then] started laughing hysterically and fell down onto the bed." In another chapter, she describes Reed as "quiet, reflective – and a teddy bear"; it's clear this is the side of Reed's personality that she fell in love with. She goes on to say that she loved his writing so much and a simplistic explanation for why she married him could be that he wrote "Sweet Jane". It must also be noted that Reed penned the song "Perfect Day" after a day they spent together in Central Park, when they were engaged to be married. 
Perfect Day, Kronstad insists, has genuine historical import. "I am trying to offer an objective look into Lou's life because I haven't read a book that has got him right yet," the 67-year-old tells me. Great artists, she avers, don't always make for great people, "but I wanted to show the sensitive side of the man. He was difficult, yes, but I loved him. And he loved me too".
You couldn't reasonably argue that Kronstad doesn't have a story to tell here. There may be many biographies of the man already, but these, she stresses, are full of factual inaccuracies. However, in revealing the kind of detail that the man himself, were he alive, might choose not to disclose, the book's very existence will be troubling to some.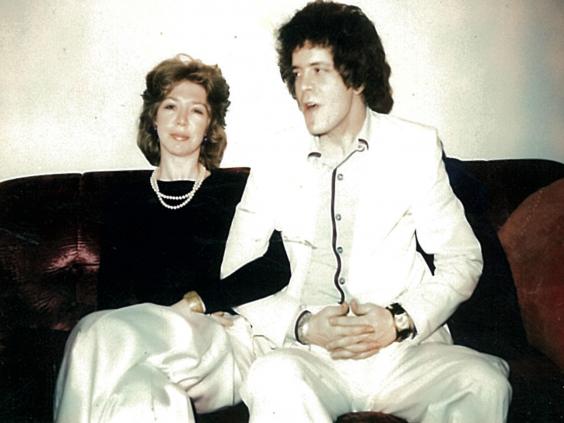 Mark Borkowski is a PR and seasoned media commentator who suggests that the kiss and tell is always coloured by ambiguity.
"The people who write these sorts of books are not likely to be with their partners anymore," Borkowski says, "and so it would appear to be a cashing-in exercise." He cites Angie Bowie, and also Ronnie Wood's former wife, Jo, who published her book on life with a Rolling Stone, Hey Jo, in 2013. "Many do it to kickstart a celebrity career themselves, and generate revenue. They certainly have a right to tell their story, but they often create a huge amount of hurt largely because their books require a pretty nasty narrative."
This is territory that Peter Hook, former New Order bassist, has recently strayed into himself. Never a man to mince his words, Hook's just-published memoir, Substance, not only conveys his erstwhile New Order bandmates in a fashion that suggests a reunion remains distinctly unlikely, but also discusses his former wife, Caroline Aherne, the much-loved actor and comedian who died in July. Their marriage, he writes, was an abusive one, and she the abuser, attacking him with lit cigarettes and knives. The allegations have not gone down well with her surviving family, nor fans, prompting Hook to mount a defense.
 "If you're going to tell the truth," he has said, "you have to tell the truth about everything. And if you are going to be damned for telling the truth, then so be it."    
Substance is, at 768 pages, a foreboding door-stopper in which Aherne features merely fleetingly, but it is this episode that has bagged the headlines, which, suggests Lee Brackstone, editor at Faber & Faber, says much not only about the media's tawdry obsessions but also, by extension, ours.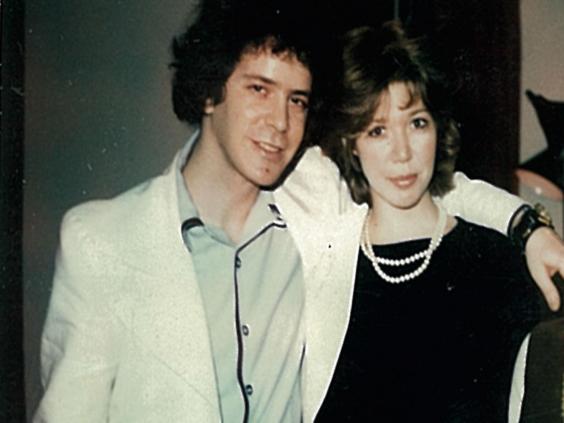 "We've always been drawn to the dark things in people's lives," he says. But being too honest can be problematical. "Ultimately you have to wonder whether that kind of information works in the book's favour. You might alienate as many people as you excite, so from a publisher's perspective, revealing too much about another public figure doesn't always make sense."
Except in those circumstances when it somehow does. In 1986, former wannabe actress Pamela Des Barres published her kiss and tell groupie memoir, I'm With The Band, convinced there would be much public interest in her revealing the sexual peccadilloes of Seventies rock icons like Robert Plant and Jim Morrison. The book became an international bestseller.
"I never met anyone who wrote a kiss and tell for the money if only because no one ever knows whether their book will actually make any!" Des Barres argues, when we speak on the phone from her home in Venice Beach, California. "I wrote mine simply because I had a story to tell."
By her own admission, Des Barres, now 68, says that she has been "milking" its success ever since, penning subsequent memoirs, and teaching people how to write kiss and tells of their own (one of her students is currently working on a Michael Jackson expose). She is preparing to publish her latest book, How to Write a Rockin' Memoir, in which she instructs other would-be sensationalists exactly how to dish the dirt. Just don't expect any literary respect, she warns.
"Oh, I'm still referred to as a whore all the time, a national slut," she says, "but what can I tell you? America is full of misogynistic assholes."
Des Barres's insistence that her books actually bolster her subjects' reputations rather than tarnish them is echoed by Bettye Kronstad. "I just wanted to paint an honest portrait of Lou at a crucial stage of his career," she says. And Faber's Lee Brackstone confirms that, even if she has revealed Reed's multiple dysfunctions, his legend will endure largely because rockstar reputations are made of stern stuff.
"It's hardly surprising to learn that the people that gave us Walk on the Wild Side and Ziggy Stardust should be capable of great cruelty," he says. "It's that tension between the Apollonian and Dionysian, the rational and the chaotic. When we learn that our rock icons can behave badly, it makes them seem real and fallible and vulnerable, a bit less like gods. And a bit more human, I suppose. Like the rest of us."
Perfect Day: An Intimate Portrait of Life with Lou Reed, by Bettye Kronstad, is published by Jawbone on 8 November