Mary Shelley tested Frankenstein out on Lord Byron. The Brontë sisters constantly read their work to one other. Jeffrey Archer's prose was unintelligible until Mary weaved her "fragrant" magic, allegedly.
It is a well-worn path for writers, established or otherwise, to choose a reader or readers for their manuscript. Attributes sought include honesty, integrity, reliability, a shared sensibility and a mind full of books. Positive responses are, of course, welcomed but more important are the criticisms, far easier to take from someone whose opinion is valued.
For my own book, I had two people in mind. One was my partner, Jo, the other a friend, Gareth. The former read it inside a week and gave me extensive feedback. By her own admission, she has a "high comedy bar" and had been far from complimentary about previous efforts, so I was heartened by her positive response.
My friend was proving a little more elusive.
"You made any progress, Gareth?" I asked after two weeks.
"Not yet," he replied. "But I will."
Time passed. The three of us met one evening. "Have you read Saul's book?" asked Jo. "Not yet," he replied. "But soon."
A few weeks later, Gareth and I travelled to the South of France to participate in a bike race. I arrived with food poisoning and was in no mood for equivocation. "Why haven't you read the book?" I demanded.
"To be honest, I wasn't really sure about the first couple of pages so I stopped."
"You stopped?" I exclaimed. "Two pages? Do you realise how important a designated reader is to a writer?"
I was pompous, vexed and not a little dehydrated, but at least I knew I had to look elsewhere – and fast. There remained someone whose opinion I valued over all others but to send it his way would be impossibly loaded and might destabilise a friendship.
When I was eight, a boy moved in two doors down from our house in Harpenden. I would observe him from afar, face towards the sun, endlessly reading. "Matthew loves to read, doesn't he?" my mum would say. "Why can't you be more like Matthew?"
Over the coming months, Matt Richell and I became friends. I would pop round to his house and we'd listen to Nik Kershaw and Bucks Fizz, or he'd pop round to mine – and talk to my dad about books. We attended separate senior schools but remained good pals, dropping in on one other from time to time.
During the university summer holidays, four of us would play endless games of cricket before relocating to the pub and slaking our thirst. Wherever Matt went there was laughter, but more than that I think we all realised that here was a truly special person who would go a long way.
Fast forward to the summer of 2013. Matt has moved to the southern hemisphere with his wife and is CEO of Hachette Australia, a huge publishing conglomerate. He remains one of my closest friends but in an ideal world I wouldn't ask the head of a publishing company if he or she liked my book, regardless of our relationship. It's akin to saying, "please publish me". Which is why I hadn't. But now I did.
"Send it over," he replied.
In the three weeks before my mother died, Matt and I had spent almost every day together. I'd just lost my job and Matt had recently returned from travelling. It was 2001, and we were both living in north London, proverbially young, free and single.
This was a magical time: the weather was glorious and we spent the days outside, kicking a ball in Highgate Wood or sunning ourselves on Primrose Hill, before I would peel off to visit my mum. Sometimes we would meet again in the evening for a drink. We were already close, having both lost a parent in the late Nineties. This further strengthened our bond.
One day, he accompanied me to the hospital. My mother requested to see Matt alone. I visited the canteen and nursed a coffee. I never asked him what she said, but I imagine it was along the lines of "look out for my boy". That would explain the sense I had that he was always looking out for me. It was he that I turned to whenever life caught up with me in the following years.
A week later, he replied. "I haven't finished it, not even close, but wanted to write to say congratulations. I laughed a lot, and it reads well. Have you sent it to your agent yet?"
That was all I needed. A few days later after some final tweaking, I did indeed submit the manuscript to my agent, Oli.
Fast forward three months and I'd been out riding my bike when I returned to a call – from Oli. "So, anyway, Hodder & Stoughton have accepted the book," he said casually. They had accepted, the book? I asked him to repeat the sentence. A proper book deal from a major publisher. I was thrilled, as was Jo. Gareth was more subdued, braced perhaps for a barrage of "told-you-sos".
Even though he now lived on the other side of the world – or possibly because of it – Matt and I grew closer. We shared confidences and talked honestly about our lives, our interior lives in particular. Matt was an introvert playing at being an extrovert.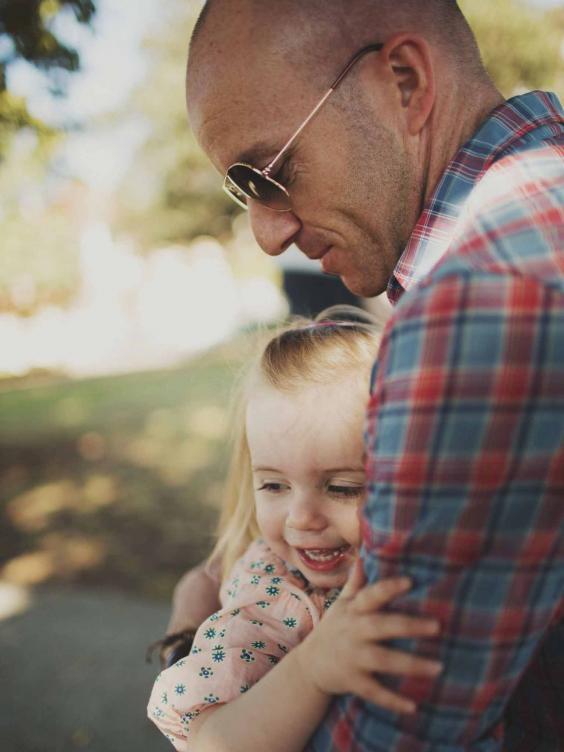 He had taken on an enormous job and all that this entailed, but he also knew how lucky he was. He and Hannah were a golden couple; he the youngest CEO ever of Hachette Australia, she a successful novelist. They were good looking, good fun and in demand. Unsurprisingly, they remained the butt of our jokes back home.
In June of this year, Matt came to London on business. On the Saturday, he and his three best men – myself, Fraser and Tim – met up for the evening. It was always special when Matt was over but something about this occasion felt perfect. At around 10, we peeled off individually to watch England's first game of the football World Cup, continuing to exchange texts late into the night.
Two weeks later, I received a call from Fraser.
"Matt's dead," he said.
Matt had gone out surfing on Bronte Beach in Sydney. He had got into trouble and was most likely knocked unconscious on the rocks. There had been no sense that any danger was impending, he had simply been desperately unlucky. The story drew major coverage in Australia and the UK, including some unwanted CCTV footage that a local paper had uploaded to its website, then removed after our complaints.
We were all devastated. We had lost a dear friend, someone for whom the world seemed to be resting at his feet. Hannah had lost a husband, Jude and Gracie their dad. Matt was 41.
Fraser and Tim had commitments keeping them in the UK but I was available. I flew out to Sydney for a celebration of Matt's life, the family funeral having been conducted the previous day. Hannah spoke first. She barely stumbled and certainly never fell. It was an astonishing show of strength and set the bar high for the rest of us. I was up last and held it together only for the length of my speech.
Once I had composed myself, I mingled with others who knew Matt; the man who was with him on the fateful day and who admitted there was nothing more that he could have done (I was later told that he had endangered his own life trying to save Matt); the endless publishing personnel who spoke so warmly of Matt; and Matt's father, Peter. It was lovely to see him again, albeit under such dreadful circumstances. We reminisced about Harpenden and laughed at how my parents would ask him round to change a light bulb.
Matt would have been a great person to stand next to on an occasion like this; supportive, dependable, sensitive, but also keen to break the sombre mood. He would have brought light to the darkness with a well-timed quip or observation.
He had accompanied me to my mother's funeral and stayed until the very end. I kept wanting to talk to him about the day, only to remember he was the reason we were here. As it was, I thought for a moment that I had seen a ghost when from a distance I spotted his brother Martin, so similar did they look after all these years.
It was then that it dawned on me. I knew that Hodder & Stoughton was owned by Hachette, but since there was no Hodder in Australia, I hadn't made the connection. My dear pal from two doors down would have been publishing my book in Australia.
In my defence, Matt had always been such a cool customer that he'd not mentioned this fact. I had joked in my speech that this had led some of us to wonder whether he even liked us. This time, he had played it so cool he hadn't even relayed what was now obvious to me.
Back home in London, a group of friends gathered to toast Matt's name. None of us could make any sense of what had happened. Perhaps there was no sense to be made. Life went on but a shadow hung over all of us. Our email exchanges continued to be peppered with words such as "unbelievable" and "unfathomable".
At my book launch in October, more than 10 of us from school were present. Matt's absence was profound.
The following week, I spoke to Gareth. "I'm enjoying your book," he said.
"Oh, so you've managed to get past the first couple of pages then?"
"Yes," he replied.
'Alan Stoob: Nazi Hunter' by Saul Wordsworth (Hodder & Stoughton, £12.99) is available now. The fee for this article was donated to the Tamarara Surf Life Saving Club
Reuse content