My sister's was Lulu Bear. My brother's was Pooh. Since they were handmade, and times were hard, Lulu Bear, in due course, was – well – cannibalised by Pooh, leading to a horrific discovery one day and an accompanying wail of "Pooh has eaten Lulu Bear!" My mother had thought enough time had passed and had restuffed Pooh using Lulu Bear's innards – but it hadn't of course. The toy to which a baby's heart cleaves in the cot smells and feels and looks like love. It exudes security and comfort. Barring a twin brother or sister, it is the first "significant other" in our lives and often the first time we succeed in projecting our personality on to another. And that is an early step towards identifying with another person. The toy, of course, thinks and wants and feels whatever its owner thinks and wants and feels, but it is a start. And that toy is usually an animal.
There ought to be something weird about lobbing bears, dogs, birds, rabbits and other wildlife into a baby's cot. Particularly the bears. At what stage did we start thinking it would be nice for our newborns to get up close and personal with a bear? But the fact is, children find bears easier to relate to than adults. Animals are less complex, less subtle, less dictatorial, less prone to temper and, of course, furrier. Hence the number of picture books that feature animals. Even dressed in clothes and inhabiting the roles of people, they are still animals.
Culture news in pictures
Culture news in pictures
1/30 30 September 2016

An employee hangs works of art with "Grand Teatro" by Marino Marini (R) and bronze sculpture "Sfera N.3" by Arnaldo Pomodoro seen ahead of a Contemporary Art auction on 7 October, at Sotheby's in London

REUTERS

2/30 29 September 2016

Street art by Portuguese artist Odeith is seen in Dresden, during an exhibition "Magic City - art of the streets"

AFP/Getty Images

3/30 28 September 2016

Dancers attend a photocall for the new "THE ONE Grand Show" at Friedrichstadt-Palast in Berlin, Germany

REUTERS

4/30 28 September 2016

With an array of thrift store china, humorous souvenirs and handmade tile adorning its walls and floors, the Mosaic Tile House in Venice stands as a monument to two decades of artistic collaboration between Cheri Pann and husband Gonzalo Duran

REUTERS

5/30 27 September 2016

A gallery assistant poses amongst work by Anthea Hamilton from her nominated show "Lichen! Libido!(London!) Chastity!" at a preview of the Turner Prize in London

REUTERS

6/30 27 September 2016

A technician wearing virtual reality glasses checks his installation in three British public telephone booths, set up outside the Mauritshuis museum in The Hague, Netherlands. The installation allows visitors a 3-D look into the museum which has twenty-two paintings belonging to the British Royal Collection, on loan for an exhibit from 29 September 2016 till 8 January 2017

AP

7/30 26 September 2016

An Indian artist dressed as Hindu god Shiva performs on a chariot as he participates in a religious procession 'Ravan ki Barat' held to mark the forthcoming Dussehra festival in Allahabad

AFP/Getty Images

8/30 26 September 2016

Jean-Michel Basquiat's 'Air Power', 1984, is displayed at the Bowie/Collector media preview at Sotheby's in New York

AFP/Getty

9/30 25 September 2016

A woman looks at an untitled painting by Albert Oehlen during the opening of an exhibition of works by German artists Georg Baselitz and Albert Oehlen in Reutlingen, Germany. The exhibition runs at the Kunstverein (art society) Reutlingen until 15 January 2017

EPA

10/30 24 September 2016

Fan BingBing (C) attends the closing ceremony of the 64th San Sebastian Film Festival at Kursaal in San Sebastian, Spain

Getty Images

11/30 23 September 2016

A view of the artwork 'You Are Metamorphosing' (1964) as part of the exhibition 'Retrospektive' of Japanese artist Tetsumi Kudo at Fridericianum in Kassel, Germany. The exhibition runs from 25 September 2016 to 1 January 2017

EPA

12/30 22 September 2016

Jo Applin from the Courtauld Institute of Art looks at Green Tilework in Live Flesh by Adriana Vareja, which features in a new exhibition, Flesh, at York Art Gallery. The new exhibition features works by Degas, Chardin, Francis Bacon and Sarah Lucas, showing how flesh has been portrayed by artists over the last 600 years

PA

13/30 21 September 2016

Performers Sean Atkins and Sally Miller standing in for the characters played by Asa Butterfield and Ella Purnell during a photocall for Tim Burton's "Miss Peregrines Home For Peculiar Children" at Potters Field Park in London

Getty Images

14/30 20 September 2016

A detail from the blanket 'Alpine Cattle Drive' from 1926 by artist Ernst Ludwig Kirchner is displayed at the 'Hamburger Bahnhof - Museum for Contemporary Arts' in Berlin. The exhibition named 'Ernst Ludwig Kirchner - Hieroglyphen' showing the complete collection of Berlin's Nationalgallerie works of the German artist Ernst Ludwig Kirchner and will run from 23 September 2016 until 26 February 2017

AP

15/30 20 September 2016

A man looks at portrait photos by US photographer Bruce Gilden in the exhibition 'Masters of Photography' at the photokina in Cologne, Germany. The trade fair on photography, photokina, schowcases some 1,000 exhibitors from 40 countries and runs from 20 to 25 September. The event also features various photo exhibitions

EPA

16/30 20 September 2016

A woman looks at 'Blue Poles', 1952 by Jackson Pollock during a photocall at the Royal Academy of Arts, London

PA

17/30 19 September 2016

Art installation The Refusal of Time, a collaboration with Philip Miller, Catherine Meyburgh and Peter Galison, which features as part of the William Kentridge exhibition Thick Time, showing from 21 September to 15 January at the Whitechapel Gallery in London

PA

18/30 18 September 2016

Artists creating one off designs at the Mm6 Maison Margiela presentation during London Fashion Week Spring/Summer collections 2017 in London

Getty Images

19/30 18 September 2016

Bethenny Frankel attends the special screening of Disney's "Beauty and the Beast" to celebrate the 25th Anniversary Edition release on Blu-Ray and DVD in New York City

Getty Images for Walt Disney Stu

20/30 17 September 2016

Visitors attend the 2016 Oktoberfest beer festival at Theresienwiese in Munich, Germany

Getty Images

21/30 16 September 2016

Visitors looks at British artist Damien Hirst work of art 'The Incomplete Truth', during the 13th Yalta Annual Meeting entitled 'The World, Europe and Ukraine: storms of changes', organised by the Yalta European Strategy (YES) in partnership with the Victor Pinchuk Foundation at the Mystetsky Arsenal Art Center in Kiev

AP

22/30 16 September 2016

Tracey Emin's "My Bed" is exhibited at the Tate Liverpool as part of the exhibition Tracey Emin And William Blake In Focus, which highlights surprising links between the two artists

Getty Images

23/30 15 September 2016

Musician Dave Grohl (L) joins musician Tom Morello of Prophets of Rage onstage at the Forum in Inglewood, California

Getty Images

24/30 14 September 2016

Model feebee poses as part of art installation "Narcissism : Dazzle room" made by artist Shigeki Matsuyama at rooms33 fashion and design exhibition in Tokyo. Matsuyama's installation features a strong contrast of black and white, which he learned from dazzle camouflage used mainly in World War I

AP

25/30 13 September 2016

Visitors look at artworks by Chinese painter Cui Ruzhuo during the exhibition 'Glossiness of Uncarved Jade' held at the exhibition hall 'Manezh' in St. Petersburg, Russia. More than 200 paintings by the Chinese artist are presented until 25 September

EPA

26/30 12 September 2016

A visitor looks at Raphael's painting 'Extase de Sainte Cecile', 1515, from the Uffizi Gallery in Florence during the opening of a Raphael exhibition at the Pushkin State Museum of Fine Arts in Moscow, Russia. The first Russian exhibition of the works of the Italian Renaissance artist Raffaello Sanzio da Urbino includes eight paintings and three drawings which come from Italy. Th exhibit opens to the public from 13 September to 11 December

EPA

27/30 11 September 2016

Steve Cropper and Eddie Floyd perform during Otis Redding 75th Birthday Celebration - Rehearsals at the Macon City Auditorium in Macon, Georgia

Getty Images for Otis Redding 75

28/30 10 September 2016

Sakari Oramo conducting the BBC Symphony Orchestra, the BBC Symphony Chorus and the BBC Singers at the Last Night of the Proms 2016 at the Royal Albert Hall in London

PA

29/30 9 September 2016

A visitor walks past a piece entitled "Fruitcake" by Joana Vasconcelo, during the Beyond Limits selling exhibition at Chatsworth House near Bakewell

REUTERS

30/30 8 September 2016

A sculpture of a crescent standing on the 2,140 meters high mountain 'Freiheit' (German for 'freedom'), in the Alpstein region of the Appenzell alps, eastern Switzerland. The sculpture is lighted during the nights by means of solar panels. The 38-year-old Swiss artist and atheist Christian Meier set the crescent on the peak to start a debate on the meaning of religious symbols - as summit crosses - on mountains. 'Because so many peaks have crosses on them, it struck me as a great idea to put up an equally absurd contrast'. 'Naturally I wanted to provoke in a fun way. But it goes beyond that. The actions of an artist should be food for thought, both visually and in content'

EPA
It is largely the closeness of this affectionate relationship between children and wildlife which guarantees that Oxford's Story Museum's latest exhibition will be a roaring success. "Exhibition" does not exactly describe what you get here, though. It is more of a multi-sensory experience, with curl-up places for littlies, craft activities, room-sized story sets, zany machines… as well as talks and visiting events. But for the next year or so, the in-house "theme" will be "animal", and the animals in question come will stalk through the land of story, wagging their tales behind them.
I have written two animal books within the past year. One is a novel set on a seastack off St Kilda. I was working at a slight disadvantage here as, in order to inhabit my characters, I really needed a fowler's understanding of seabirds. Though I currently have a blackbird and a pheasant knocking on the kitchen door demanding to be fed, I'm not quite so closely acquainted with puffins, guillemots, stormy petrels and skuas.
But the people of Kilda, in the 18th century seemed to be part-bird. After generations of rock climbing, their feet evolved to be splayed and bird-like. Their teeth were gleaming white from chewing on dried bird meat. Without trees they could not build fishing boats, so they lived on birds – on them, with them, because of them. They thought in sync with birds, fearing only those that they believed to be the souls of drowned sailors, sea witches, or heralds of death. Birds were breakfast, lunch and supper, and the candles that lit their darkness (the fowlers would thread a wick through a fulmar bird, from top to bottom and light it; being so oily, the bird would burn right the way down).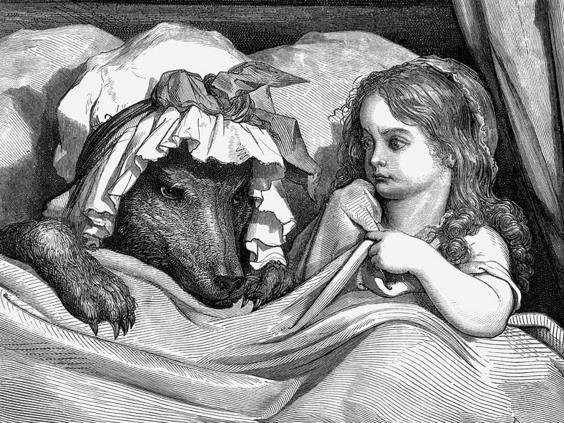 That spiritual closeness is lost to us almost entirely now. With the sole exception of one-for-sorrow, two-for-joy magpies, we credit birds with little magic. I'm told it's unlucky to bring peacock feathers indoors… but news of that hadn't reached Enfield when I was growing up. A tiny percentage of cultures still enjoy St Kilda's kind of closeness, lives locked together so utterly that is it moot where creature ends and human begins.
I have also just finished writing an anthology of animal stories. I was on more solid ground there. I am at ease with stories, just as other enthusiasts are with an aquarium of exotics or an aviary of parakeets. As a (mostly) children's author, I've had a lot of commerce with myth, legend, folk and fairy tales, and these swarm with animals. They date back to a time when the relationship between humans and animals was much stronger. The forest nestled closer and did harbour wolves. Men did ride horses to war and into far-off lands. Fishermen did starve if the fish wouldn't bite. Crocodiles and lions and tigers regularly ate people. When Roman soldiers put on bearskins and horse-mane helmets, they acquired the vigour of bears and horses. For some, the gods themselves were animals – or at least in part. The old stories are hugely varied and can be decidedly odd, but they should no more be lost than ancient temples and catacombs. Even national identities have been shaped by the indigenous wildlife of a region, from Russia's bear to America's bald eagle, giving rise to its myth and folklore.
When a nearby school heard about the museum's plans it volunteered to build a term's work around the project, with seven Year 5 classes taking seven tales from one of seven regions of the world and retelling them in their own ways, for their own times. The Story Museum supplied them with the marvellous luxury of a professional storyteller, and the children responded with plays, poetry, wall hangings and so on. The tapestries that now hang in the museum, inspired by the same stories, were specially made by an embroideress who shared her skills with the children. Each of the 49 appliquéd creatures represents at least one traditional story – though visitors are encouraged to supply their own "spider", "whale" or "giraffe" story.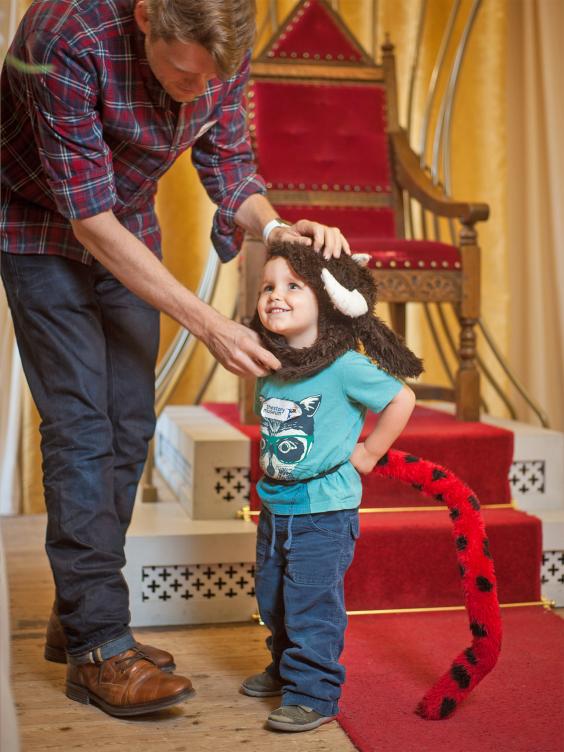 In the ancient world, so little was known about the lives of animals in the wild that they were accredited with fabulous attributes. Elephants could freely plod in and out of the Garden of Eden and eat from the Tree of Knowledge. Eagles would not die but would rejuvenate themselves like phoenixes. Crocodiles wept and sighed to lure victims within reach. Bees were generated in the rotting cadavers of oxen and lions. Monkeys could speak – they just didn't let on, in case they were put to work. Birds carried messages – and messengers – from the gods. Pelicans fed their young from their own hearts' blood. Knowing as much as we now do about the anatomy and habits of wild animals has reduced their mystical potential for story. Awe, revulsion and superstition have been replaced by a liking for wildlife documentaries. So an encounter with these old tales is a glimpse into a mystical world. The pity is that many stories have now been brushed up, toned down, robbed of their teeth, declawed and corralled in the children's department. Like endangered species, they have suffered by it, and dwindled.
Parents who take their children to the Story Museum for a treat often find just as much there of interest to themselves. But then that's what good stories do. Until about 200 years ago, very few animal stories were told specifically to children. Over the centuries, they have been put to all manner of uses: cautionary life lessons, philosophical illustrations, political satires, Buddhist sermons, parables, propaganda… They were a valuable currency carried by travellers into unfamiliar territory, where the species of the animal might change with time, but the story would survive. Stories evolve. Some were committed to the page by scholars, far more passed from mouth to ear, from parent to child. What they were not was the preserve of children, a mere soothing bedtime entertainment.
Aesop spells out his moral purpose at the end of The Ant and the Grasshopper. "Better to work hard now and relax later than muck about and then find yourself unready for life's hardships." Zoologically speaking this is possibly not even true. If you are an ephemeral breed of insect, you are probably better off procreating frantically, daubing around lots of larval DNA before winter kills you. But then Aesop wasn't talking grasshoppers. He was talking humans. And most of the world's history of animal stories has simply used animals to make a point about the nature of human beings.
Certain kinds of human beings are represented in the form of beasts with certain perceived characteristics: the cunning fox, the predatory wolf, the wise owl, the industrious ant, the stupid donkey. Roman de Renart is an anthologised bunch of 13th-century, grumpy, French and German satirists fulminating about corruption, simony, hypocrisy and injustice. The book promotes cunning as the greatest virtue and stupidity as the worst sin, and it is in a state of war with the church. Its hero, Reynard the Fox, ducks and dives his way through life like Del Trotter and, like Del Boy, he's not a villain. Now and then he too gets beaten to a pulp or outwitted, but he is always true to himself.
The joyous upside is that children can enjoy all these stories on one level and adults on an entirely different one. Until I retold it, I had never realised that The Blind Men and the Elephant was actually a Buddhist illustration of the different and limited perceptions people have of God; how all of these perceptions are partial, none the whole picture. And how our dogmatic convictions that our vision is the right one drives us to batter the living daylights out of those who believe something different. Pity allegory has lost its power in the modern world, isn't it?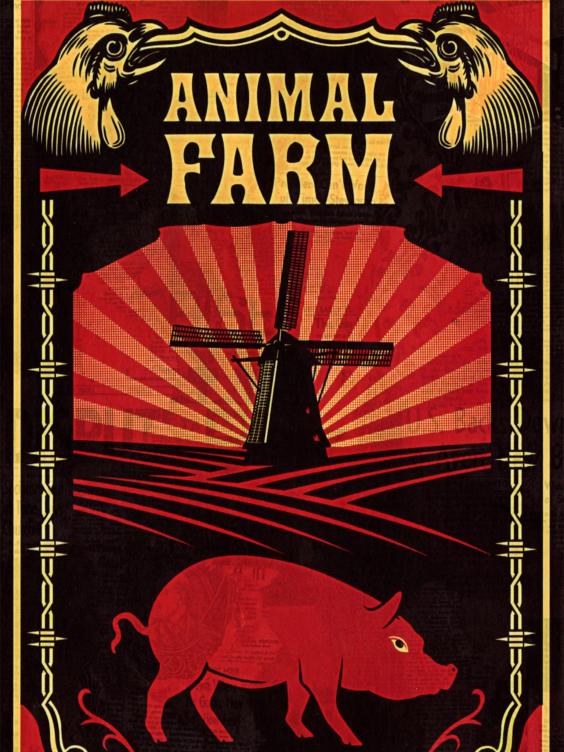 One of the consequences of consigning animal stories to the kiddy corner is that retellings then have to nicify them. (The stories, not the kiddies.) This has been carried to absurd lengths in current educational publishing, apparently the result of parental pressure as much as political correctness. Parents don't like their children to be upset by any unpleasantness. Since the original purpose of many cautionary tales was to teach important life lessons, making them "gentler" usually destroys their very point. Afterwards, they resemble life wisdom as closely as a jar of baby food resembles raw vegetables.
Must Little Red Riding Hood really get by without an axe? So that granny has either to be left inside the wolf or merely rescued from the wardrobe where her ravenous attacker has stashed her for later consumption? The full story is really saying: "There are wolves in the woods; they don't play by the rules; they aren't PC and given half a chance they will traumatise little girls – much more than this story ever will. So think on." But it says it at a subliminal level that (ideally) accretes, over a few story-filled years, into a general understanding that kindness is good, selfishness is bad; take advice; keep your wits about you; don't fall for a con; cleverness works better than brute force; friends are priceless; crime doesn't pay; bad stuff happens but life goes on.
Various very grown-up speakers will be addressing the topic of "animal" during the exhibition's run. They include Philip Pullman, Piers Torday, Michael Morpurgo and Katherine Rundell. Rundell's The Wolf Wilder is one of the books featured in the Museum's "Animals in Fiction" section – an encounter with books that actually makes you really want to read them. Gromit the dog is there and The Jungle Book's Shere Kahn, but so are Watership Down (originally written for adults) and Animal Farm, as well as Art Spiegelman's Maus which elevated graphic novels to the status of legit literature. Happily the museum's idea of a good book is not simply anything dating from your grandparents' time that is still in print. The ink is scarcely dry on The Wolf Wilder – or on Nicky Singer's Island.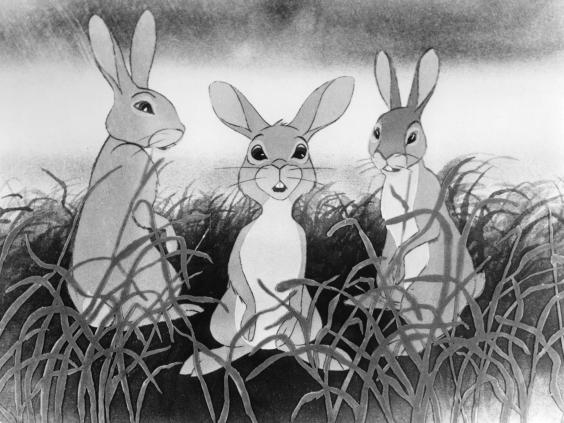 Island is a book that struggled to be published, for the horrifying reason that it was deemed "too literary for the present market". It has an ecological theme regarding global warming. It is a polar bear's bark at a cold moon. And naturally, "Animal: A Safari through Stories", a series of tableau room-sets, has the ideal opportunity for thinking ecological thoughts. The museum's immersive sets, which always fetch such gurgles of delight from visitors, have now been extended to recreate various animal habitats – meadow, jungle, urban, sea bed – populated by their wildlife. Given such opportunities and some heartfelt "green" fiction, there is always the hope that the next generation will be the one to find breed extinctions unthinkable and act to prevent them.
Occupying an old postal sorting office, the Story Museum is so labyrinthine that you feel you might easily meet a minotaur in the basement. But even if you don't, right now you will certainly encounter animals in plenty, galloping, swimming and leaping through their shared universal habitat: story.