Samantha Shannon was alone in her room in Oxford, where she was studying English Language and Literature at St Anne's College, when word came through from her literary agent that she had sold her first novel to Bloomsbury.
"Everyone else was out and when the call came I was jumping up and down on my bed on my own," says Shannon. Eventually, she calmed down enough to call her mum back in Ruislip who, after a pause, said: "What novel?"
"I realised I hadn't actually told her I'd written one," says Shannon. "I didn't want her to think I wasn't focusing on my degree, so I sort of didn't mention it."
That day in May 2012 was the last time Samantha Shannon, now 23, would have the chance to hide her light under a bushel. That novel was The Bone Season, published in August 2013 to rapturous reviews, "book of the year" accolades from the Daily Mail, Stylist magazine and The Huffington Post, and placings for its author on Red magazine's Red Hot Women awards and the Evening Standard's 1,000 most influential Londoners.
Books highlights of 2015
Books highlights of 2015
1/6 God Help the Child by Toni Morrison - 23 April

A new book by this American Nobel Laureate is always going to be an event, and this one has excitement building around it already: it is the story of the way in which the legacy of childhood trauma can shape, and damage, adult life.

AP

2/6 The Buried Giant by Kazuo Ishiguro - 3 March

Ishiguro's first novel in a decade is being billed by his publishers as urgent, relevant, troubling and mysterious, and its central characters are called Axl and Beatrice. We'll have to wait to find out more

Matt Carr/Getty Images

3/6 So You've Been Publicly Shamed by Jon Ronson - 12 March

The idea for Jon Ronson's latest offering was sparked by his online identity theft in 2012. Ronson confronted the imposters and began a probing inquiry into public shaming on social media. It looks funny and seriously hard-hitting.

Tim P. Whitby/Getty Images

4/6 Mr & Mrs Disraeli: A Strange Romance by Daisy Hay - 8 January

A biography of a fascinating couple, gleaned from letters found in the Bodleian Library archives. He was one of the foremost politicians of the Victorian age, she the daughter of a sailor on her second marriage. Their passionate letters through courtship and marriage will surely make fascinating reading.

5/6 The Guantanamo Diary by Mohamedou Ould Slahi, edited by Larry Siems - 20 January

A diary written by a Guantanamo detainee, this book promises to be a powerful and unsettling read. Mauritian-born Slahi has been imprisoned for 12 years and has yet to be charged for any crimes.

Getty Images

6/6 Reasons to Stay Alive by Matt Haig - 5 March

A rumination on depression, Matt Haig's book takes the novelist into personal territory while keeping an eye on the bigger picture: "In the Western world suicide is the leading cause of death among men under the age of 35." Joanna Lumley calls it a "small masterpiece".

AA Pix/Alamy
The Bone Season was an instant hit, selling more than 250,000 copies – and that's just the English language editions. The book has sold to 28 countries and even before it was published the film rights had been snapped up by Andy Serkis's Imaginarium Studios.
So, what's all the fuss about? The Bone Season is set in the year 2059, in a future London ruled by Scion, a corporate dictatorship whose hold over the British Isles (and parts of Europe) is absolute. Paige Mahoney is a young woman with a dark secret – she is one of the many "voyants" in London, people either blessed or cursed with some degree of clairvoyant power. Paige's specific talent allows her to travel in other people's "dreamscapes", making her very useful to a criminal gang run by Jaxon Hall, the "mime-lord" of an area roughly covering Covent Garden.
But Scion holds an even darker secret: it is shipping off voyants – Paige included – to Oxford, long thought destroyed in this alternate-history. But the city of dreaming spires is in fact little more than a concentration camp run by the other-dimensional Rephaim, fae-like humans who are the real power behind the Scion throne.
Now the second book in the series – Shannon has been signed up for seven in total – is published in hardback. The Mime Order picks up a scant half-hour from the end of The Bone Season, thrusting readers back into the world of Paige and a more detailed journey through future London.
The novels are hugely imaginative, and the mash up of sub-genres – part Hunger Games dystopia, part urban fantasy – comes from two formative experiences that Shannon had, the first being her time at Oxford. She says: "When I was studying at St Anne's I had this idea that wouldn't let go, one of Oxford controlled by supernatural beings. Then I did an internship at a literary agency in Seven Dials [London] and there were all these amazing shops and stalls selling new-age stuff, and I started thinking it would be interesting to write something around the idea of clairvoyants being prevalent in London. The two ideas came together and I wrote The Bone Season."
Given the detailed world that Shannon has created, especially with the different "orders" of clairvoyancy, you'd be forgiven for thinking that she was the product of hippie parents who drenched her in tie-dyed new-age philosophies from her early years. Shannon laughs and replies. "No! Nothing like that at all! They're quite the opposite, really."
Given she's researched them so thoroughly, has she ever been to a clairvoyant herself for a reading? "No. I think I'd be too scared." Shannon's path to publication would probably have been considered too outlandishly brilliant to be true, had it been predicted by any Mystic Meg ("your seven-book publishing contract is behind the fridge"). After completing The Bone Season, she sent it off to the literary agent where she'd interned, David Godwin, asking if he knew anyone who might be interested in it.
"He said yes, I would. Then he said he wanted to represent me. Then he took it to the London Book Fair ... that must have been April 2012. He told me that Bloomsbury were really interested and we went to meet them, and I really liked them."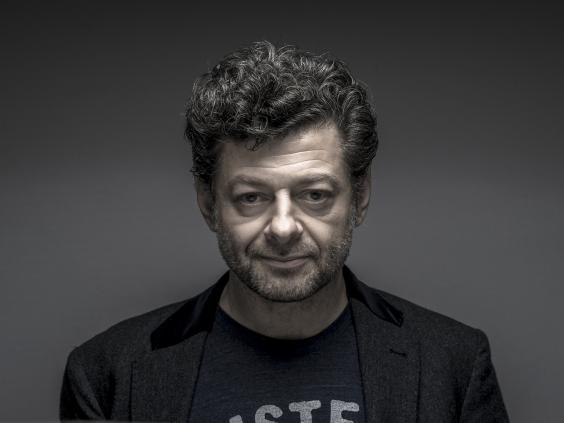 The following month the ink was drying on a book deal for the first three books of the series. Not long after the publication of the first, Bloomsbury signed Shannon up for the full seven books – a dream come true by anyone's estimation. And that's before Andy Serkis – Gollum in the Lord of the Rings film adaptations – came knocking for the film rights.
From the days of jumping up and down on her bed, Shannon seems to have adopted a business-like cool: "The studio champions British films which is great. We've met with people at Fox and there's a double-Oscar nominated screenwriter on board, but I can't say any more at the moment. I have consultation rights, which is a major comfort. I wouldn't want to take control but it is good to know I can get involved to make sure it's right." Then she breaks out into a massive grin. "It would be AMAZING to see it made into a movie."
Between signing the initial deal and The Bone Season being published there was an agonising wait of 15 months – mainly, says Shannon, because Bloomsbury insisted that she finish her degree. "There was a lot of pressure, but I still managed to get a 2:1, which I was very pleased with," she says. With The Mime Order out now, and Shannon hard at work on writing Book Three of the series, it's unlikely she'll be job-hunting just yet ... although it could be said that she's already got her dream job.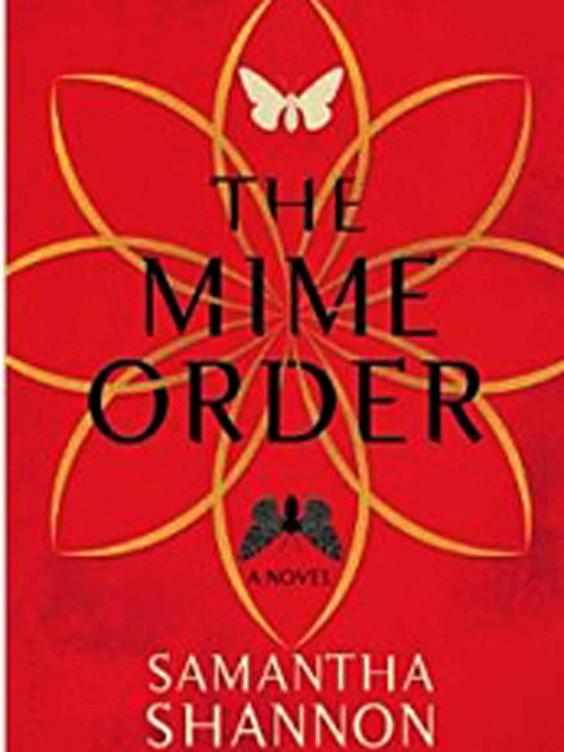 "Since I was 13, I wanted to be a published author," she says. "I wrote my first book at 15 and sent it off to literary agents and publishers. It didn't sell, obviously. It got to the point where my mum was hiding the rejection letters from me because she didn't want me to be disappointed."
With a massive, world-wide fan-base hungry for more adventures of Paige Mahoney, it's likely that the days of publishing disappointment are, like the London of Scion, a whole alternate reality for Samantha Shannon.
Extract from 'The Mime Order' by Samantha Shannon, Bloomsbury, £12.99
"Hot pressure rose behind my eyes, and I felt myself being sucked from my body, bone and spirit tearing far away from one another as I jumped. I pulled against it, but it was an impulse, mechanical. It was kill or be killed. My spirit cut through her mind, throwing her spirit right out of her body. A heartbeat later, the corpse slumped on top of me."
Reuse content