Almost exactly 20 years ago today, 1,000 people packed into the Forum theatre in Bath for the very first event in the little literary festival that the spa town had launched that year.
Money had been tight and the programme fitted across a single fold-out sheet, but its resourceful organisers, led by its first artistic director, Laurence Staig, had managed something of a coup: there was pin-drop silence as Ted Hughes walked on to the stage and began reading his poetry – a rare event by any reckoning, but rarer and more poignant, perhaps, because it would be one of his last public appearances before his death three years later, in 1998.
It was the most special, and sparkling, of ways of opening a festival that has grown exponentially across two decades, both in size and ambition, watered and fed all the way by innumerable literary talents, to be where it is today, with 160 events scheduled for this year's festival. Over the years, attendances have increased steadily, and last year it drew more than 21,000 visitors.
To commemorate that auspicious beginning, The Independent Bath Literature Festival  will later this month recapture at least a little of the magic that left the audience so rapt on 25 February 1995, by staging a tribute on the same stage to the same phenomenal poet.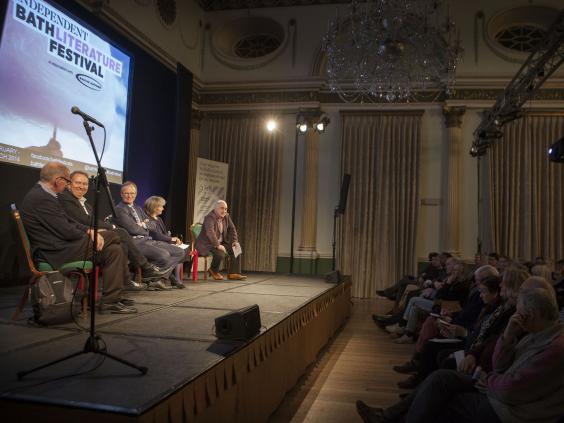 Bel Mooney, one of the festival's consultative founders who watched Hughes's electric performance – and had dinner with him afterwards – will host the 20th-anniversary celebration on the Saturday of the opening weekend. The poet Tom Paulin and the Downton Abbey actor David Robb will read some of the poems that Hughes read 20 years ago.
To join up past and present, his daughter, Frieda Hughes, will read from a collection of her poems dedicated to her father. She said the tribute was "a touching idea, from my perspective."
"How do I feel to be reading my poems in the same space?" she added. "Sad that my father can't be there."
Meanwhile, the performer-poet, playwright and rapper Kate Tempest will remind us of the edgy work that won her the Ted Hughes prize for innovation in poetry in 2013.
Mooney still remembers vividly the "coup" of getting the nation's poet laureate to open the then-tiny new festival. "It was the very first event of the very first festival. The theatre was packed to the gunnels and he had everyone riveted.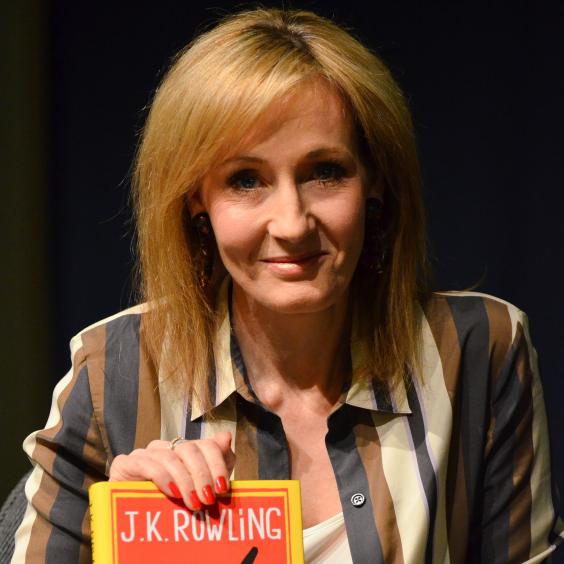 "Afterwards, some of us repaired to a restaurant and I was asked to make a speech to honour him. I had met him at Cheltenham and other festivals, and we had also briefly corresponded, so we sat together and chatted."
Since then, Mooney has seen the festival grow, partly, she feels, under the auspices of the broadcaster Jonathan Dimbleby, also her former husband, who became chair of Bath Festivals (across the arts) in 1998, and whom she credits with building the literature festival's foundations, along with Tim Joss, the Bath Festivals' chief executive. "With Tim, Jonathan was determined to make the literary festival grow and widen its scope. He decided that he wanted to take it to a level that it was not then at."
Mooney is particularly pleased that her hosted event will include Tempest's street poetry, and said it would have held a special resonance for Hughes: "What people don't necessarily know about him is that he was a huge champion of young people's writing. He was a tremendous inspiration, a champion of youth. He would have loved to have seen a hip young poet like Tempest."
Viv Groskop, the festival's current artistic director, concurred, and said she too was thrilled about this tribute event. "Ted Hughes's work is rarely heard in public, and is only read at the  discretion of his estate. We are very lucky to have permission to read out the poems that he read at Bath in 1995. I wanted to recreate some of  the magic and commemorate that event. The  reason I wanted to include Kate Tempest is to show that poetry is just as relevant now as in 1995 when we had this amazing figure as part of our  public life."
Ted Hughes: a Tribute, which will take place on Saturday 28 February, is just one of the highlights of the 10-day programme. Kazuo Ishiguro, the Booker Prize winner and author of Remains of the Day, will return to the festival to discuss his new novel – the first in 12 years – called The Buried Giant, set among ogres, elves and evil spirits in the historic England of Gawain the Green Knight. The writer, broadcaster and, of course, former spin doctor Alastair Campbell  will speak about the subject of his latest book, Winning, which explores the psychology of success. Campbell said he was thrilled to be kicking off the festival on Friday evening: "I think that Bath's status as one of the great rugby cities in the world is a fitting place to talk about a book on winners."
Richard Madeley and Judy Finnigan will be in conversation – Richard interviewing Judy – not only about her second novel, I Do Not Sleep, but also about her life, their partnership on ITV's This Morning, and more recently, the phenomenon that has become their eponymous book club.
Andrew Motion, Elif Shafak, Mary Portas, Shami Chakrabarti, Andrew O'Hagan, James Naughtie and Lynne Truss, to name a few, will also be there, discussing everything from the value of reading and writing (Motion) to a playful talk on the joys of hearing the sound of your own voice, uninterrupted (Truss).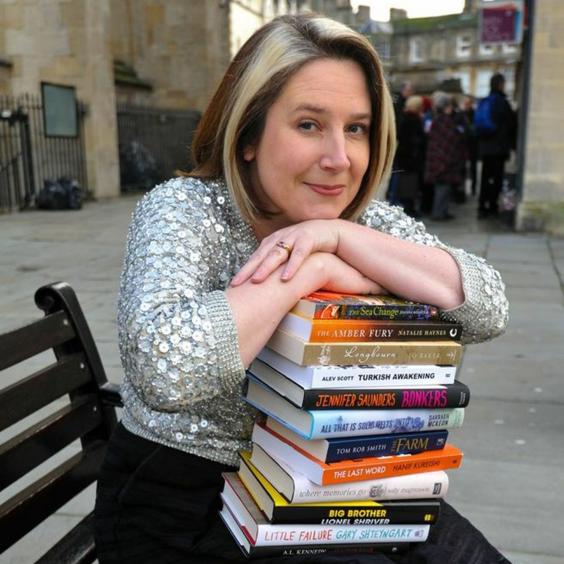 Events range from the urgently topical and heartfelt to the superbly wacky. In this latter category is the Jane Austen-themed performance troupe Austentatious, which appeared in last year's line-up and were the quickest to sell out. This might be due, in part, to the loyalties that Bath residents feel towards the Regency author who once famously resided there, though credit must go, too, to their quicksilver comedy and inventiveness. The audience is asked to place imaginary titles for a Jane Austen novel into a hat. A title is selected at random and turned into a period drama with live music. Rachel Parris, a member of the troupe, said it was a treat to be performing again at Bath: "So many Jane Austen connections, and recollections from her books… with an audience who really appreciate the subtleties of Austen's writing, and are looking out for little hidden references to the books dropped into the narrative."
The Bliss lectures, which were launched last year, will once again consist of a 20-minute monologue on a beloved topic, from Shafak's affection for Turkey to Fay Weldon's love of editing, Kate Mosse's passion for adventure fiction to John Carey's love of bee-keeping.
The roster of serious debates promises to be rousing, and stretches across current affairs to encompass feminism and the American dream, which is this year's special theme. In a discussion hosted by Jonathan Dimbleby, panellists will debate whether the American dream is in fact dead: in one camp will sit the BBC's Justin Webb and Professor Sarah Churchwell, who feel it still has potency, while in the other will be the journalist Paul Mason and author and Independent columnist Yasmin Alibhai-Brown, who will argue that the era of American dominance is over.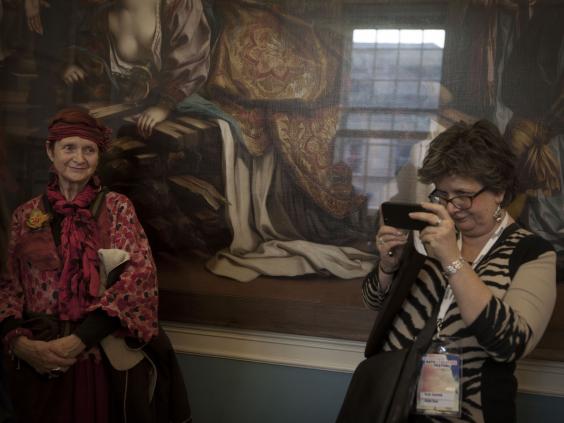 Discussions of female empowerment and feminist movements of the past century cut across the programme: Anita Anand will talk about the Indian princess-turned-suffragette Sophia Duleep Singh who features in her biography, Sophia: Princess, Suffragette, Revolutionary. Mark Bostridge will reflect on the extraordinary writings of Vera Brittain during the First World War and Brittain's memoir Testament of Youth will be read aloud by the actress Annette Badland.
Women today will be another focus: Gordon Brown's wife, Sarah Brown, the columnist Suzanne Moore and magazine editor Sarah Bailey, will consider the portrayal of women in the media in our digital age. A debate entitled Playing  Big: Women, Leadership and Power on International Women's Day, will examine women's lot in the public sphere. Groskop, who will chair the event, said: "There's been a lot on feminism – the Everyday Sexism project and the No More Page 3 campaign. I wanted to start a debate about what women can do for themselves. It's important to regard the inner monologues that women have."
In that vein, Julia Hobsbawm will talk about how to network in our social-media savvy age; Katrine Marcal, author of Who Cooked Adam Smith's Dinner?, will reflect on women's relationship with money and the author Tara Mohr, whom Groskop likens to Sheryl Sandberg (author of the acclaimed Lean In: Women Work and the Will to Lead) will impart useful techniques for anything from writing emails to how to process criticism.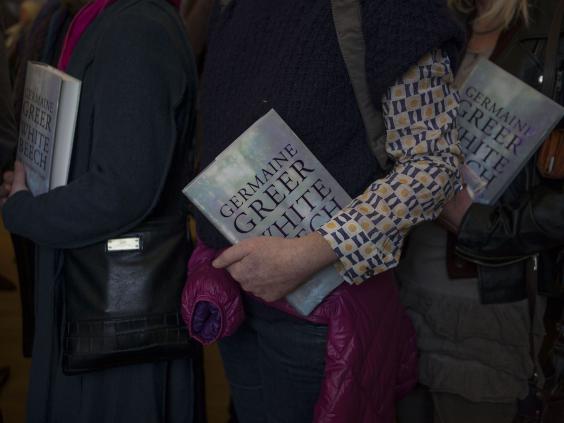 To borrow the rallying call in the programme: Bring your daughters!
The Independent Bath Literature Festival,  27 February to 8 March (bathfestivals.org.uk/ literature)
Ted Hughes: a Tribute  Saturday 28 February, 12-1pm, Forum
Twenty years after the poet laureate gave a spellbinding performance at the Forum Theatre in Bath to mark the literature festival's inaugural year, this tribute event will see Downton Abbey actor David Robb and poet Tom Paulin read some of the poems he read in 1995. Hughes's daughter, Frieda Hughes, will read poems dedicated to her father.
Debate: The American Dream Is Dead  Saturday 28 February, 6.15-7.15pm, Forum
To mark this year's festival's theme – "American dream" – this debate, hosted by Jonathan Dimbleby, will pit the BBC's Justin Webb and Professor Sarah Churchwell who still believe in the American dream, against The Independent's Yasmin Alibhai-Brown and  journalist Paul Mason who will argue that American dominance is in decline. 
Judy Finnigan: In conversation  with Richard Madeley  Saturday 28 February, 5-6pm, Guildhall
Richard interviews Judy in what promises to be a most illuminating hour into the life and times of TV's most revered morning TV presenters. Finnigan will talk about her second novel, I Do Not Sleep, as well as a TV career spanning three decades and latterly, the hugely successful Book Club.
Lynne Truss: Bliss Is…   The Sound of One's Own Voice, Uninterrupted  Monday 2 March, 7.30-8.30pm, Guildhall
Following the success of last year's inaugural "Bliss" lectures in which high-profile figures talk on any given passion for 20 minutes, Lynne Truss, bestselling author of Eats, Shoots and Leaves, chooses quirky subject matter, and promises "lightweight philosophy on whether one actually exists or not".
Kazuo Ishiguro  Friday 6 March, 7.30-8.30pm, Guildhall
The Man Booker Prize winner unveils his latest novel, The Buried Giant, his first in 12 years.  He was last at the Bath Festival in 2011 to talk about Never Let Me Go. He will be interviewed by Alex Clark about this latest, which is a  historical fantasy novel.
Mary Portas: Shop Girl  Saturday 7 March, 11am-12pm, Guildhall
A fashionista famed for her no-nonsense  approach and credited for the transformation  of upmarket department store Harvey Nichols, Mary Portas will talk about her memoir, Shop Girl, and overcoming personal and professional challenges to become television's Mary Queen of Shops. 
Celia Imrie  Sunday 8 March, 11am-1pm, Guildhall
The Olivier award-winning actress, whose credits include Bridget Jones's Diary and  The Best Exotic Marigold Hotel, discusses her debut novel, Not Quite Nice, about a woman who, on being forced into early retirement, makes a dramatic lifestyle change by moving to Bellevue-sur-Mer, just outside Nice.
Reuse content