How to: Always be right
By Oscar Quine
Want to be right all the time? It might just be possible, says Jordan Ellenberg…
1. Argue against yourself. The topologist R.H. Bing used to spend two weeks a month trying to prove a theorem and the other two weeks trying to prove its opposite.
2. Don't be afraid to say "I don't know." If a question is really interesting, the answer probably isn't "yes" or "no." Saying "I don't know" doesn't mean just throwing up your hands. Learn to say "I think there's two chances in three that'll work."
3. Beware patterns and coincidences. We're built to find coincidence remarkable. But the universe is a big place, so big that it would be weird not to encounter a lot of coincidences. Improbable things happen a lot.
'How Not to be Wrong' by Jordan Ellenberg is published by Allen Lane on 5 June, £20
Rotating column: The last message
By Gillian Orr
An old flame was recently in touch via private message on Facebook. He was calling in a favour. Fine, I don't mind helping out a friend. And he suggested we meet up ("It's been too long!"). How lovely. But right there, just above this lighthearted exchange, like a grey storm cloud, was his last message to me on the social network: a 16-month-old reminder that he had started seeing someone else.
That's the rubbish thing about Facebook messages, you can't erase your conversational footprint. They lurk, ready to provide an unwelcome blast from the past when you reconnect.
It can be worse. A friend and her former lover will only ever write on each other's wall, because if they were to take it private they would be reminded of the STD he gave a year ago. The warts have gone but the message refuses to budge.
Instant Ethics
By Ellen E Jones
Q. I want to book a month off work to watch every game of the World Cup but my partner would prefer I use my leave for a getaway. Do I have a leg to stand on?
A. Urgh, you're not one of those couples that does everything together, are you? How naff. Tell your partner this is your "me time" and invite them to indulge in some of the same.
@MsEllenEJones
Micro extract: Escape route
"Getting out of Haiti is easier than getting in. While the players take a circuitous route to leave the country, everybody else has to fight their way out. The departures hall looks like a scene from ground zero of a zombie apocalypse."
From 'Thirty-One Nil: On The Road with Football's Outsiders: A World Cup Odyssey' by James Montague, Bloomsbury, £12.99
Four play: Former Universal Studios rides
1. Hercules & Xena: wizards of the screen
2. 'Kongfrontation'
3. An American Tail Theatre
4. Murder, She Wrote Mystery Theatre
*Universal Studios Florida opened today 1990
All good things
By Charlotte Philby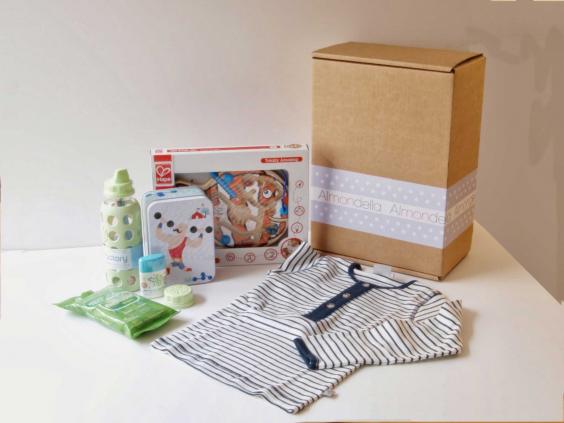 Baby bespoke
Stuck for a new baby gift? Look no further than the Almondella Gift Box (above). Just tell them baby's gender and age, or mother's due date, and they'll create a lovely box of presents selected from companies across Europe. From £12.99, almondella.com
Thai notes
'Thailand: The Cookbook' brings together mouth-watering recipes from north and south. Alongside images by photographer and food-writer Jean-Pierre Gabriel, writers from across the world offer flavours to get excited about. £29.95, phaidon.com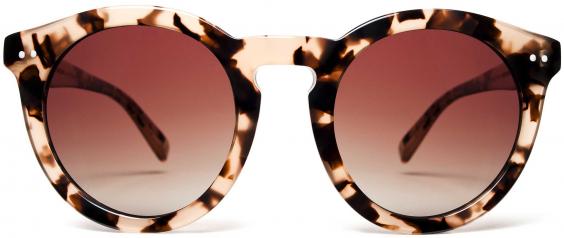 Bailey rays
Bailey Nelson London makes seriously swish-looking specs with tailored lenses. Our pick of its debut sun-wear collection, the Patty design (above), comes in several colour-ways. £98, baileynelson.co.uk
Reuse content