How to: Make a pitch
By Oscar Quine
It may be Saturday, but business doesn't do weekends. Put down that croissant and practise those pitching skills with 'Pitch Doctor' Paul Boross:
"Where's your focus? Is it on what you're going to say, or on what you want the audience to do? Instead of just 'showing up and throwing up', think what the audience needs to hear that will make it easy for them to give you what you want."
"What's your goal? Is it, 'To win the deal'? This is unrealistic, because you can't control the client's decision. Instead, refocus on a goal that is under your control, such as 'Get my message across and check that it is understood'."
"The more that business is online, the more customers value genuine, face-to-face relationships. You'll find yourself streets ahead by getting out there, making real connections and walking the talk."
Rotating column: Snack attack
By Samuel Muston
There are some who would have you believe that mince pies are only to be eaten in December. Have nothing to do with these people – they are trying to sell you a pup, possibly so they can eat more of them themselves.
As I sit here now, tapping away, I do so with one hand occupied with the reassuring bulk of a well-made mince pie – and quite frankly, I couldn't be happier.
They are in many senses the perfect food, ticking so many boxes. They dance the thin line between sweet and savoury, for one; they fit in your hand perfectly, allowing you to do other things while consuming them; they are redolent of the only time of the year, Christmas, when a majority of people are happy and drunk; and also have a cautiously flavoursome character that makes one go weak in the knees. Buy 'em now, eat 'em now.
A bakewell tart will sometimes suffice
Instant Ethics
By Ellen E Jones
Dear Ellen
Q. When my friend brings her kid to my flat to visit it causes chaos. Am I right to scold it in front of its parent?
A. Do not scold the child, scold the feckless parent. If you're still friends after that, insist that all further meetings take place at a different venue, somewhere where you don't care if things get broken.
@MsEllenEJones
Four play: Explosives resignations
1. Harold Wilson 1976
2. Michael Heseltine 1986
3. Geoffrey Howe 1990
4. Clare Short 2003
*Howe rocks Thatcher government today in 1990
Micro extract: Louis, Louis
"Comic Theo Maassen says, 'I love characters like Travis Bickle in the film 'Taxi Driver'. They are beautiful losers. Van Gaal is an ugly winner and that makes him a beautiful loser.
From 'O, Louis – in search of Louis van Gaal' by Hugo Borst (£9.99, Yellow Jersey)
All Good Things
By Charlotte Philby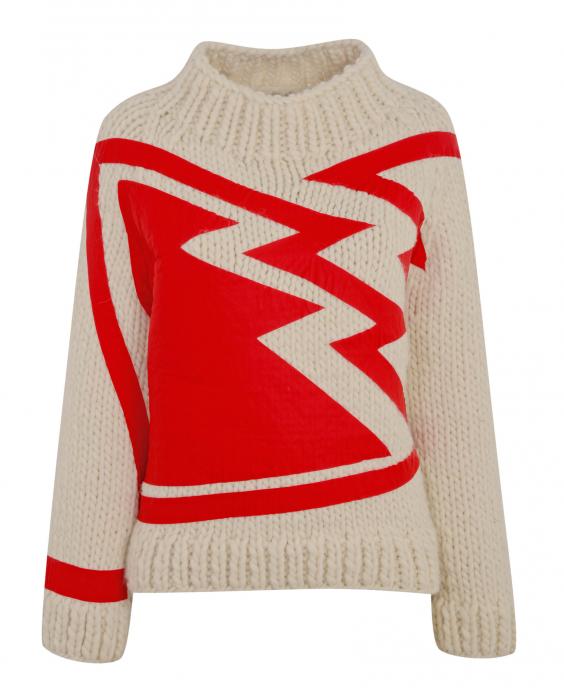 Knit-athon
Giles Deacon and Lulu Guinness are among the high-profile names designing 30 jumpers knitted by Wool & the Gang. On sale from 3 to 10 December with all proceeds going to Save the Children. £150 each, christmasjumperday.org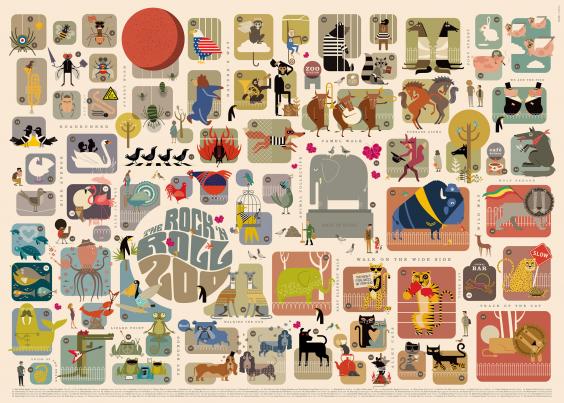 Prints charming
Design studio Dorothy has teamed up with illustrator Tracy Worrall to create 77 fantastical animal prints inspired by song titles. Think 'Buffalo Soldier', 'Beetlebum' and 'Rocky Raccoon'. £20 per print; wearedorothy.com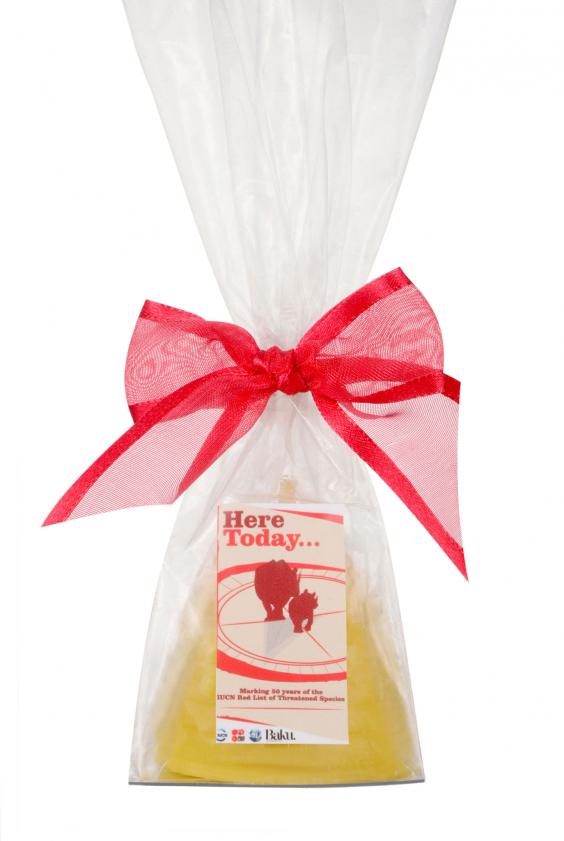 Wax works
Buy a beeswax candle to mark Here Today, a forthcoming exhibition featuring works by Tracey Emin and Gavin Turk, highlighting the most threatened species on Earth. £5.50; heretoday.org
Reuse content