Reading to your children can do wonders for their future success.
According to the American Academy of Pediatrics, reading aloud to your children and talking about pictures and words in age-appropriate books can strengthen language skills, literacy development, and parent-child relationships.
What's more, a study conducted last year by a number of pediatricians shows for the first time the biological effect reading to your kids has on their brains.
MRIs revealed that children with greater home-reading exposure had greater activity in the parts of the brain that help with mental imagery and narrative comprehension.
So what are the best books to read to your kids?
As part of its Storybook Project, NPR asked a number of authors, actors, politicians, philanthropists, scientists, and musicians to reveal their five all-time favorite books they've read to their kids, and the list so far makes a great jumping-off point for any parent priming their kids for success.
Check out the sampling below, and head to NPR's ongoing Storybook Project, for more parents and why they chose their favourite books.
---
"Reading aloud was my favorite part of being a parent to young children, hands down," Anne-Marie Slaughter, mother of two and president and CEO of the New America Foundation, tells NPR. "I often hunted up and read them books that my grandmother read to me and that I can still recite together with my father. They are enchanted stories, shared memories, distilled love."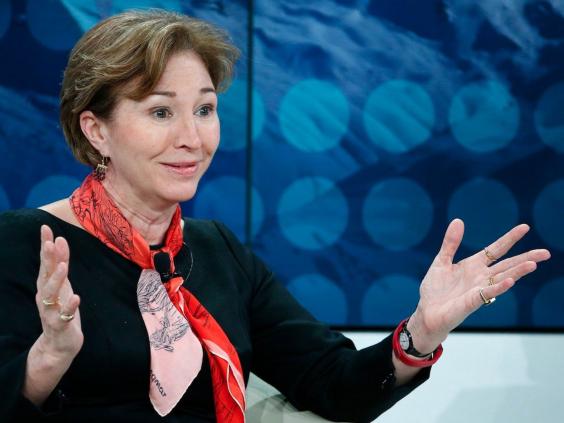 Some of Slaughter's favourites are:
---
Robert Fagles' translation of 'The Odyssey'
When her sons were younger, Slaughter tells NPR they would read simplified versions of the Iliad, the Odyssey, and the Greek myths.
"One day when they must have been about 5 and 7 I brought home the actual Odyssey, in Fagles' wonderful translation, and just read them the first page or two so that they could hear what the real thing sounded like.
"They loved it; we read it slowly, but all the way through," she says.
---
Rosemary Wells' 'Edward Unready for School'
Slaughter tells NPR that her family members are big Rosemary Wells fans and love all her books.
"But perhaps because my oldest son is named Edward, this one became a particular favorite," she says. "Edward is a young bear who just isn't quite ready to join all the happy, busy kids at school. One look at his face on the cover says it all."
---
Hollie Hobbie's 'I'll Be Home for Christmas (Toot and Puddle)'
Slaughter tells NPR that this is her family's enduring favorite Christmas book.
"Something about the illustrations so completely capture the anticipation of Christmas — the one that gets us every time is a picture of the jet flying over the Atlantic, with only the lit porthole windows visible, but with 'Jingle Bells, Jingle Bells' sailing out into the night air presumably from Toot's seat."
"One great thing about reading with your kids is that you don't ever have to stop," philanthropist Melinda Gates, a mother of three, tells NPR. "I've been reading to them since the day they were born, and I still share books with them today, even though our oldest is in college."
---
"One great thing about reading with your kids is that you don't ever have to stop," philanthropist Melinda Gates, a mother of three, tells NPR. "I've been reading to them since the day they were born, and I still share books with them today, even though our oldest is in college."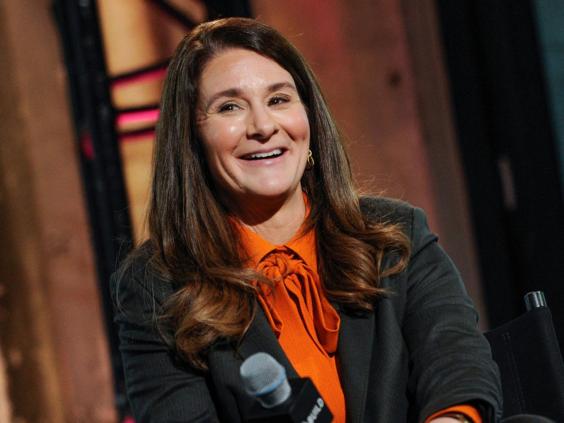 Some of Gates' favourites are:
---
Sam McBratney's 'Guess How Much I Love You'
Gates tells NPR that she loved reading this book when her kids were young, and once they were old enough to talk, her kids would do the baby-rabbit voices, while she would do the mommy-rabbit voices.
"As we went on we'd embellish on what happens in the book and talk about the different ways we loved each other, which meant that reading the book was always a wonderful voyage of discovery for all of us."
---
Robert Munsch's 'Love You Forever'
Gates tells NPR that she and husband Bill loved reading their kids' favorite bedtime story to them.
"It's about life from birth to death, about the continuity of generations, and as we read we could see the road ahead for our family," she says. "The kids never understood why we were always crying by the time we finished."
---
Mark Haddon's 'The Curious Incident of the Dog in the Night-Time'
Most recently, Gates tells NPR that she read this book after her sister saw the play adaptation in London and suggested reading the book.
"The book gives you a different perspective on a kid with Asperger's," she says. "His family really loves him but they're also under a lot of stress, and it takes a real emotional toll on them. So we all enjoyed peeking into the mind and heart of somebody who looked at the world a little differently."
---
Wendy Kopp is the founder and chairwoman of the board of Teach for America and has four kids.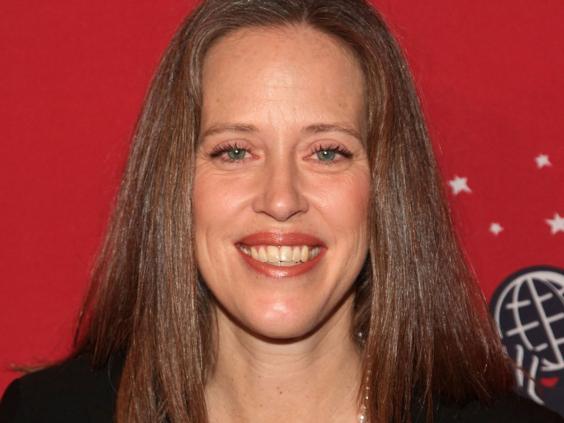 Some of Kopp's favorites are:
---
Du Bose Heyward's 'The Country Bunny and the Little Gold Shoes'
Kopp tells NPR that she reads this book, which is particularly memorable for her kids, with them every Easter.
"This book is about a determined mother rabbit with 21 cottontail children who each do their part to create a happy family and home," she says. "Such a fun book with great messages for kids about their responsibilities and about the importance of their moms pursuing their passions."
---
Mary Ann Hoberman's 'The Seven Silly Eaters'
"As the mother of four, I can relate to this story of a frazzled mom with her seven crazy kids who in the end came together to make her a beautiful birthday cake," Kopp tells NPR.
---
Patrice Karst's 'The Invisible String'
"[This] is a beautiful story about the love that always connects kids and moms — even when kids go off to school and moms go away to work," Kopp tells NPR. "My daughter and I talk about the invisible string all the time."
Tony Robbins is an author, a motivational speaker, and a father of four.
---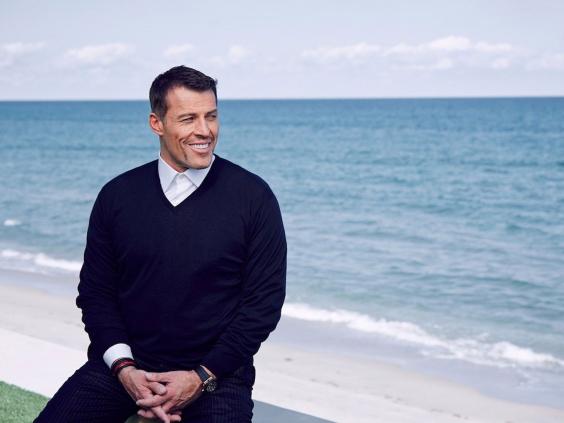 Some of Robbins' favourites are:
Shel Silverstein's 'The Giving Tree'
"The secret to living is giving," Robbins tells NPR. "No one so purely evokes emotions of the heart and soul as giving, receiving, rejection, expectation, love, and sorrow like Shel Silverstein."
---
Marcus Pfister's 'The Rainbow Fish'
"Another similar tale about conscience, respect, and true beauty is 'The Rainbow Fish,' which is a little more like the kid's version of 'Shallow Hal,'" Robbins tells NPR.
---
Marcia Brown's 'Stone Soup'
Robbins tells NPR that this classic folktale proves that our problem is never about lack of resources, but rather our lack of resourcefulness.
"In this one, the clever French soldiers get creative and drive keenly toward the outcome. I've always told people that the key ingredient to success is hunger!"
---
Amy Chua, a Yale Law professor and author of "Battle Hymn of the Tiger Mother," has two daughters.
---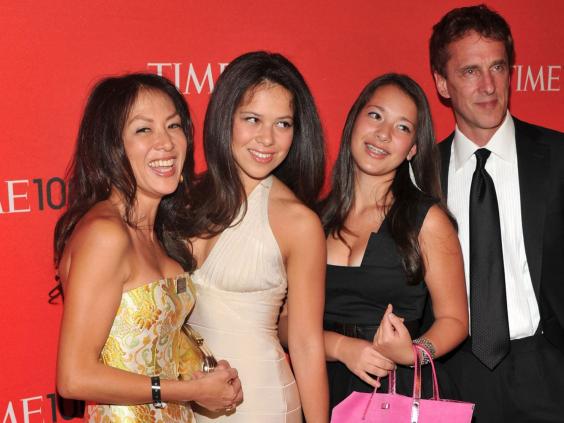 Some of Chua's favourites are:
Esphyr Slobodkina's 'Caps for Sale: A Tale of a Peddler, Some Monkeys and Their Monkey Business'
"The peddler gets totally outwitted by the monkeys, but everything still comes out great in the end because of a funny fluke," Chua tells NPR.
---
Carol Ryrie Brink's 'Caddie Woodlawn'
"I must have read this book 100 times when I was a girl," Chua tells NPR. "Both my daughters loved the brave, big-hearted tomboy Caddie, who is always getting in trouble but ends up saving the day."
---
Vladimir Nabokov's 'Pale Fire'
Chua tells NPR that she read this book with her daughter Lulu when she was 16.
"With its made-up words and delusional, unreliable narrator, this book is like a big prank on the reader — and brilliantly weird," she says. "Lulu was mesmerized!"
"Big Bang Theory" star and neuroscientist Mayim Bialik encourages her kids to read rather than watch TV.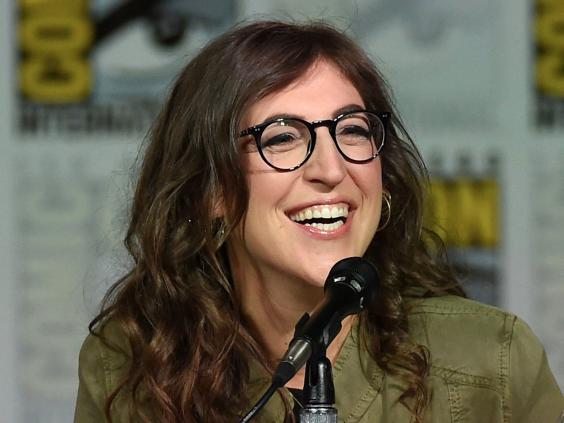 Some of Bialik's favourites are:
Norma Simon's 'Why Am I Different?'
"With so many of this generation's kids 'different' somehow — diet, religious distinctions, 'different' social development, developmental and social delays — this book is a wonderful conversation starter about what makes us all different and how we are the same," Bialik tells NPR. "It highlights the importance of seeing differences as normal, and makes any 'different' child feel not less different, but less of an outsider."
---
Arnold Lobel's 'Frog and Toad' series
"These stories are perfect for new readers, but usually my boys like to listen," Bialik tells NPR. "The morals are simple and elegant, and very gently introduced."
She says the stories of two friends with two distinct personalities are great for kids of all ages, and explore things like fear and learning new skills.
---
William Steig's 'Sylvester and The Magic Pebble'
"Such a glorious tale of a child who gets lost, and the love of his parents brings him back," Bialik tells NPR.
While she says the themes are a little heavy and mature for kids, the illustrations will help them fall in love with the character and his unusual predicament.
New York City's First Lady, Chirlane McCray, says reading with her children Chiara and Dante was her favorite time spent with them. "We went to the library, but I also bought books for them all the time so they always had new stuff to read and favorites they could keep. Barnes & Noble opened up in our neighborhood just in time! And we made many a field trip just to explore at 'Barnes and NoBalls' as they used to say."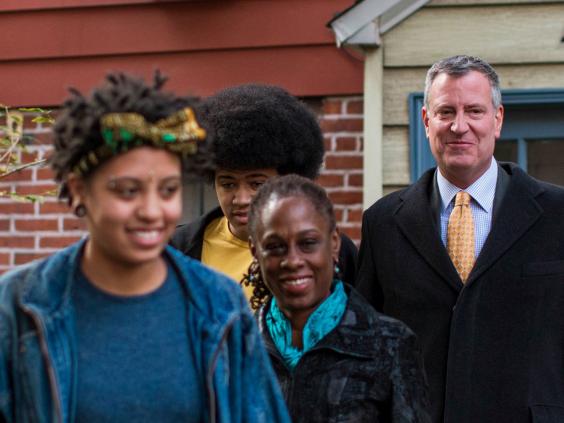 Some of McCray's favourites are:
---
Christopher Paul Curtis's 'The Watsons Go to Birmingham'
Though her children are grown now, McCray tells NPR she still recalls reading aloud "The Watsons Go to Birmingham," a historical fictional novel about a black family that travels to Birmingham, Alabama, during the Civil Rights Movement.
---
Nancy Farmer's 'The Ear, the Eye and the Arm'
She also tells NPR she has fond memories of reading aloud this "amazing, Zimbabwe-set sci-fi tale" about three runaway kids from the future struggling to escape kidnappers.
---
Bill Martin, Jr.'s 'Chicka Chicka Boom Boom'
McCray tells NPR she loved to read the colorful classic rhyming baby book, Chicka Chicka Boom Boom, to her kids when they were young.
Read more: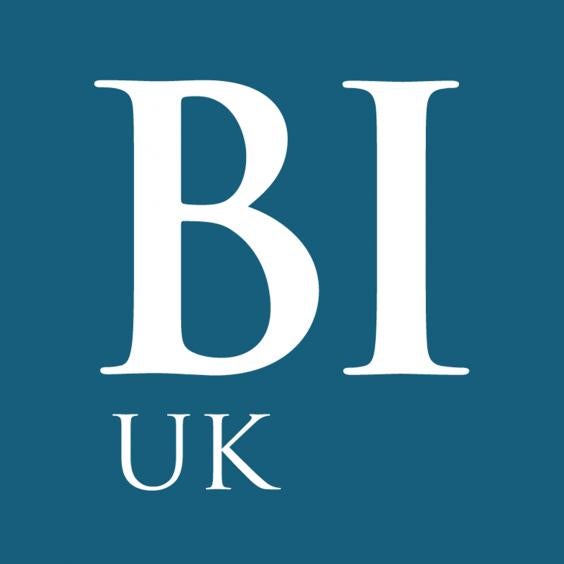 • Google is trying to sell Boston Dynamics, the crazy robotics company it bought in 2013
• These are the 9 biggest risks facing the world
• Inside the world's unhappiest country
Read the original article on Business Insider UK. © 2015. Follow Business Insider UK on Twitter.
Reuse content