The reviews of Go Set A Watchman published this weekend expose Atticus Finch, the upstanding hero of Harper Lee's To Kill A Mockingbird, as a former Klu Klux Klan member, racist and fan of segregation.
Jean Louise "Scout" Finch's father, the moral backbone of Lee's Pulitzer Prize-winning Mockingbird, is presented in its sequel as a gnarled old man, bent and ailing from rheumatoid arthritis, whose views on race are as knotted as his fingers and whose daughter is deeply disappointed in him.
Fears that this hugely different insight into Atticus, played with poker straight goodness by Gregory Peck in the 1962 movie, will mar the legacy of Mockingbird are already being expressed despite Watchman not even having hit shelves yet.
But according to Lee's biographer, her father, Amasa Coleman Lee, on whom Atticus was based, actually started out as a segregationist and only changed his views while Lee was writing Mockingbird.
Watchman, written before 1957, was an early draft of Mockingbird and the story changed dramatically when Lee's publisher requested that she rewrite it to focus on Scout's Depression-era childhood.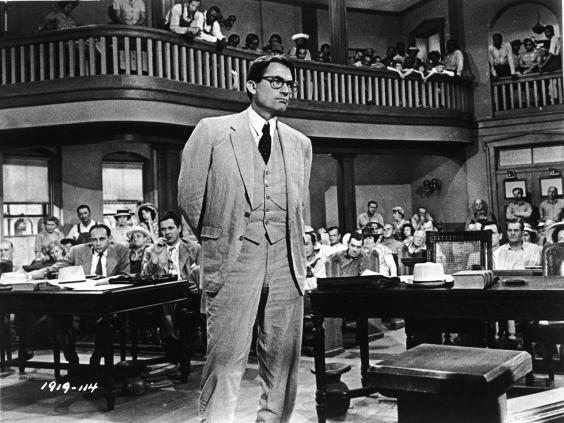 Published as a sequel and premised upon a 26-year-old Scout's return to Alabama to visit her elderly father, Watchman is set in the 1950s not long after the Brown v Topeka Board of Education ruling of 1954.
That legislation reversed the legal basis for segregation in America, but against a backdrop in the South of Jim Crow laws, all-white juries and a gathering Civil Rights movement, it would take more than 30 years, and affirmative action such as the busing in of black students to white neighbourhoods, for things to change.
Some have argued that the timescale of Lee's novel makes it extremely unlikely that the Atticus we meet in Mockingbird would have really defended a black man wrongly accused of rape or expounded the "equal rights for all, special privileges for none" maxim so often quoted of the character. So entrenched were the racist views of the time.
In Watchman Atticus asks Jean Louise, aka Scout: "Do you want Negroes by the carload in our schools and churches and theaters? Do you want them in our world?"
Best summer reads 2015
Best summer reads 2015
1/23 Best summer reads 2015

The Girl In The Spider's Web will continue Larsson's story of Lisbeth Salander and Mikael Blomqvist

2/23 Best summer reads 2015

'The Buried Giant' by Kazuo Ishiguro

3/23 Best summer reads 2015

'The Story of the Lost Child' by Elena Ferrante

4/23 Best summer reads 2015

'Purity' by Jonathan Franzen

5/23 Best summer reads 2015

Milan Kundera's 'The Festival of Insignificance'

6/23 Best summer reads 2015

Candace Bushnell's 'Killing Monica'

7/23 Best summer reads 2015

Mikhail Bulgakov's 'The Master and Margarita'

8/23 Best summer reads 2015

'Alice in Wonderland' by Lewis Carroll, first published in 1865

9/23 Best summer reads 2015

A God in Ruins by Kate Atkinson

10/23 Best summer reads 2015

Roberto Saviano's 'Zero, Zero, Zero'

11/23 Best summer reads 2015

'It's All in Your Head' by Suzanne O'Sullivan

12/23 Best summer reads 2015

Sunjeev Sahota's 'The Year of the Runaway'

13/23 Best summer reads 2015

Benjamin Johncock's 'The Last Pilot'

14/23 Best summer reads 2015

'Things We Have in Common' by Tasha Kavanagh

15/23 Best summer reads 2015

'The New Sorrows of Young W' by Ulrich Plenzdorf

16/23 Best summer reads 2015

Evie Wyld's 'Everything is Teeth'

17/23 Best summer reads 2015

'The End of Days' by Jenny Erpenbeck

18/23 Best summer reads 2015

Jane Hirshfield's 'The Beauty'

19/23 Best summer reads 2015

'The Beautiful Librarians' by Sean O'Brien

20/23 Best summer reads 2015

Miriam Toews 'All My Puny Sorrows'

21/23 Best summer reads 2015

'Rebecca' by Daphne du Maurier

22/23 Best summer reads 2015

Ezra Pound's 'Cathay'

23/23 Best summer reads 2015

'Emma' by Jane Austen
Lee's biographer, Charles J Shields, who wrote Mockingbird: A Portrait of Harper Lee, believes that the glowing portrait of her father as Atticus in Mockingbird is a reflection of a change of heart that Amasa had while she was writing it which led him to advocate for racial integration.
"[Amasa] was a Deep South Southerner," Shields told The Wall Street Journal. "Up until middle-age, he agreed with the status quo: Birds of a feather flock together, white people should be around white people and black people should be around black people."
Shields revealed that Amasa changed his stance to anti-segregation in the late 1950s – something which the biographer believes can explain the transformation of Atticus from a bigot in Watchman to a civil rights hero in Mockingbird.
"She may have been very proud of him," Shields told the newspaper.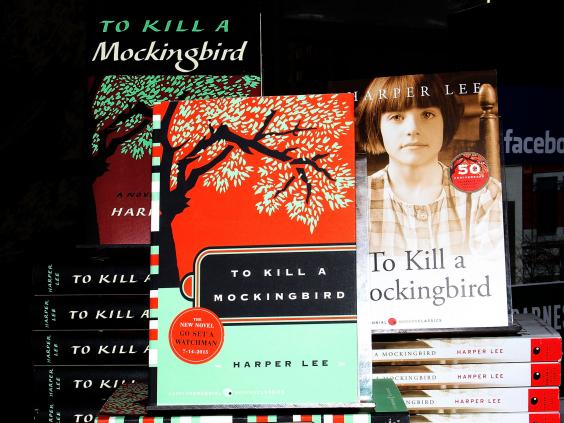 In a 1962 New York Herald Tribune interview Lee explained the correlation between her real father and Atticus. She said her father was "very like [Atticus] in character and – the South has a good old word for this – in 'disposition'."
She went on: "Then and now, he has been ahead of his time. He follows the simple Christian ethic—if anything seems a violation of that code, he doesn't like it a bit."
Watchman is published on Tuesday 14 July.
Reuse content