It was lauded by almost every reviewer, and won the coveted Booker Prize for fiction.
But Richard Flanagan's The Narrow Road to the Deep North is now at the centre of a bitter literary spat, after a venomous review in the London Review of Books sparked an equally poisonous response from the chairman of the Booker Prize panel.
The reviewer in question, poet and critic Michael Hofmann, set about dismantling Flanagan's novel over 2,500 words. He dismissed the work as "half-hearted" and "all bite and no chew", and, quoting Oscar Wilde, said it would require a "heart of stone to read without laughing".
The novel had a "memorably awful false beginning with light… and an awful false ending with a flower," Hofmann wrote. He continued: "The book was described as having gone through many drafts, with Flanagan using those that didn't make it to 'light the barbie'. I can't help thinking this wasn't the right one to spare."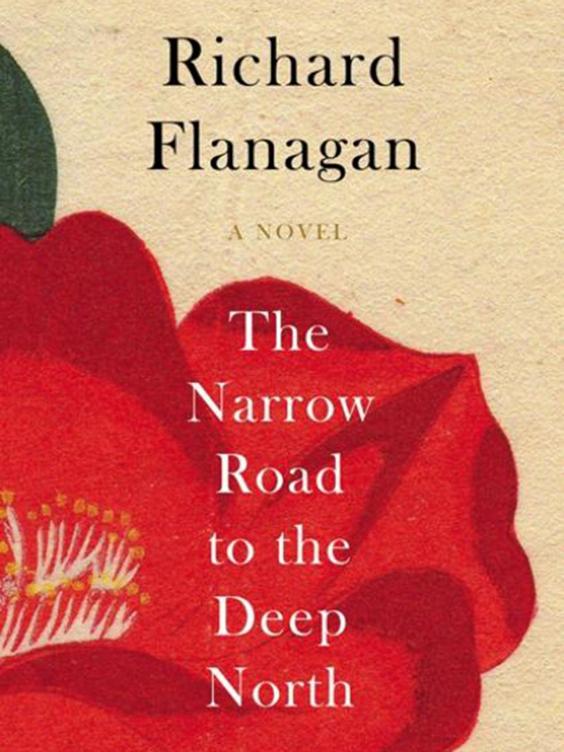 While Hofmann is known for his robust literary criticism, Booker Prize chairman AC Grayling felt his attack on Flanagan went too far.
Posting a response beneath the online version of the review, Professor Grayling said he would "fail a first year" for missing the novel's point so comprehensively, and accused Hofmann of writing it on a "bad haemorrhoid day".
He continued: "Either Hofmann cannot read, or he has such a narrow and fantastical notion of what a novel should be that he is unable to see quality when it hits him in the face. I plump for the former."
Professor Grayling, a philosopher and first Master of New College of the Humanities, called on the LRB's readers to tackle the novel themselves "in order to check (in both senses) Hofmann's pretensions as a critic". He declined to comment further to The Independent.
Man Booker 2014 shortlist
Man Booker 2014 shortlist
1/6 Man Booker 2014 shortlist

To Rise Again at a Decent Hour by Joshua Ferris (America).

A funny novel, by turns ha-ha, peculiar and, like its hero Paul O'Rourke himself, suspended between heaven and earth.

2/6 Man Booker 2014 shortlist

The Narrow Road to the Deep North by Richard Flanagan (Australia).

This novel is based partly on the experiences of the author's father, who was a prisoner of war.

3/6 Man Booker 2014 shortlist

We Are All Completely Beside Ourselves by Karen Joy Fowler (America).

In this novel love is the theme, entwined with the family and the notion of "stranger" intrusion.

4/6 Man Booker 2014 shortlist

J by Howard Jacobson (Britain).

It would be the second win for the novelist, who previously won for The Finkler Question.

5/6 Man Booker 2014 shortlist

The Lives of Others by Neel Mukherjee (Britain).

The author has has a taste for violent contrasts and narratives-within-narratives.

6/6 Man Booker 2014 shortlist

How to be Both by Ali Smith (Britain).

There are two versions of this book, composed of the same words, with the same cover, but with their two main parts interchanged.
The Narrow Road to the Deep North is Tasmanian author Flanagan's sixth novel. It is about a fictional surgeon during the Second World War in a Japanese prisoner of war camp on the Thailand-Burma railway, and was hailed when it won the Booker.
The Independent's books editor Arifa Akbar called it an "astounding love story". Thomas Keneally, author of Schindler's Ark, said: "To say Flanagan creates a rich tapestry is to overly praise tapestries."
At the time, Professor Grayling said it had "kicked the judges in the chest" and hailed the "beauty of the writing". The novel took 12 years to complete and went through five versions, as he sought to write a novel that drew on his father's experiences on the infamous railroad. His father died the same day the work was finished.
Mr Hofmann, who could not be reached for comment, won the Independent Foreign Fiction Prize in 1995 for a translation of his father's novel The Film Explainer. He has translated work by writers including Bertolt Brecht, Franz Kafka and Joseph Roth.
Professor Grayling is no stranger to a scrap. His review of Steve Fuller's Book Dissent over Descent as "nearly 300 pages of wasted forest" in 2008 sparked a row. Professor Fuller, who advocated the teaching of intelligent design in science lessons, retorted that his critic "does not know what he is talking about".
Reuse content