An American short story writer whom Zadie Smith once described as having "intimidating talent" has won the heavyweight new literary award set up to compete with the Man Booker Prize.
George Saunders, a professor of creative writing at Syracuse University in the US, was last night named the inaugural winner of The Folio Prize, dubbed the "Booker without the bow ties".
He picked up the award, and a cheque for £40,000, for his collection of short stories Tenth of December at the St Pancras Renaissance Hotel. Mr Saunders said: "It's really surprising. I wasn't expecting it so it's wonderful."
Chair of the judges Lavinia Greenlaw called Saunders' stories "artful and profound". "Darkly playful, they take us to the edge of some of the most difficult questions of our time. The author, who lives in New York, was named on Time's list of 100 most influential people in the world in 2013. The magazine described him as "the best short story writer in English".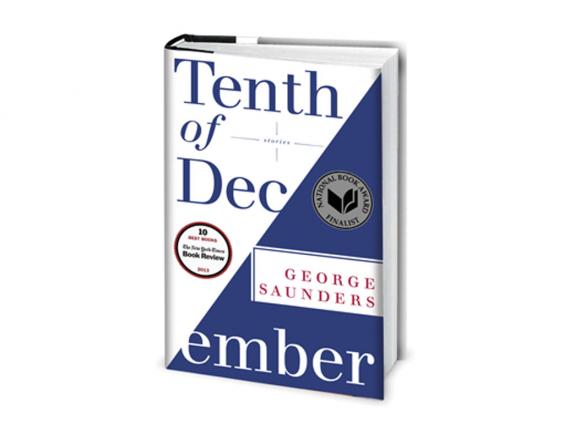 After short story writer Alice Munro won the Nobel Prize for Literature, Mr Saunders said it did feel like a "nice moment" for the form. He added that American fiction "is vigorous right now".
Mr Saunders was at one point a geophysical engineer and he said that the rigour of that work had informed his writing was "very helpful".
He worked in the oilfields of Sumatra but was writing on the side and "all the time knew I just wasn't that good at the day job". He quit the job at the age of 23 after he got sick from swimming in a river in Denver. "I looked up and there were 300 monkeys on a pipeline shitting into the water. I wondered if it was okay and it wasn't. So I can thank the monkeys."
The bookies had made him one of the outsiders before the ceremony with Anne Carson installed as favourite for her book Red Doc>.
Jonathan Ruppin, web editor at Foyles bookshops, described Saunders as "up there with [Slaughterhouse 5 writer Kurt] Vonnegut," saying the stories were "satire at its most brutal, fiercely funny but also bitter".
Other authors in the running were Rachel Kushner for The Flamethrowers, and Eimear McBride for A Girl is a Half-formed Thing. McBride and Jane Gardam were the only UK based authors to make the shortlist.
The Folio Prize is open to any author writing in English whose book is published in the UK during a given year, regardless of the form. This year included novels, short story collections and work in verse.
The move to set up a prize is believed to have prompted the Booker to open up to non-commonwealth and Irish authors for the first time later this year.
Mr Saunders said literary prizes were very useful for drawing attention to books adding winning The Folio Prize "will be a talking point for sure".
This week Hanif Kureishi, author of The Buddha of Suburbia, criticised creative writing courses but Mr Saunders responded: "There are bad courses like there are bad soccer teams and bad pubs but if a programme is thinking about itself it should identify those problems."
Reuse content