Best-selling novelist Joanne Harris has argued that JK Rowling's success distorts the truth about author's earnings.
The Chocolat author, 50, said that Rowling's "little story about wizards" has given aspiring writers unrealistic expectations of being "showered with money".
Harris, whose own popular book was made into a hit movie starring Johnny Depp and Juliette Binoche, was speaking at a Parliament event about how authors could be paid enough to keep British literature alive.
But she insisted that the Harry Potter author is an anomaly, with most novelists forced to cope with the same financial challenges as those in any job. 
"It's not winning the lottery, it's a real job, which real people do, and they have the same real problems as other real people," Harris said.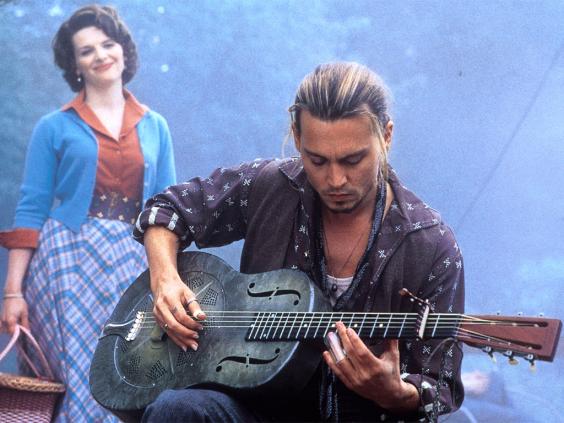 The average author earns just £11,000 per year, down from £15,000 in 2005 and less than the minimum wage, according to a recent Authors' Licensing and Collecting Society report.
Harris added that many readers see downloading literature for free as "sticking it to the man", believing that novelists do not need the money.
"This tremendous mystique about being a writer and the mysteries of what people think we earn as writers, we need to puncture all those little balloons and just make people understand we are not 'the man'," she said.
Poet Wendy Cope chimed in with Harris, arguing that children should be taught that downloading intellectual property without paying is akin to "stealing sweets".
Rowling, who published a new Potter story on her fan website earlier this week, is worth an estimated £570 million according to the Sunday Times Rich List. She wrote the first Potter novel as a single mother on benefits.
Harry Potter stars then and now
Harry Potter stars then and now
1/8 Daniel Radcliffe

The transformation of Daniel Radcliffe from the small boy pictured (right) at the first Harry Potter premiere has grown up into a critically acclaimed actor, seen earlier this year walking the red carpet.

2/8 Emma Watson

Emma Watson, seen (right) at the very first Harry Potter premiere, has gone from acting strength to strength, despite declaring at one point she would be quitting acting to pursue other projects.

3/8 Rupert Grint

Rupert Grint, who plays Ron Weasley in the films, pictured at the very first premiere (aged 13) and earlier this year.

4/8 Matthew Lewis

Possibly the biggest transformation is Matthew Lewis, who played Neville Longbottom in the films. Pictured (right) at the premiere of the Goblet of Fire and (left) earlier this year.

5/8 Tom Felton

Harry's on-screen tormentor Draco Malfoy, played by Tom Felton, who commented that after finishing Harry Potter he was looking forward to playing a less spiteful character.

6/8 Robert Pattinson

Robert Pattinson only appeared in one of the Harry Potter films, despite this it helped to launch him as a globally recognised actor today. Pictured (left) at the premiere of Goblet of Fire and (right) earlier this year at an Australian ceremony

7/8 Bonnie Wright

Harry's on-screen long-term love interest Ginny Weasley was played by Bonnie Wright, pictured (right) at the Prisoners of Azkaban premiere and earlier this year.

8/8 James and Oliver Phelps

James and Oliver Phelps played the wise-cracking Weasley twins and the two were picture together again earlier this year.
Research suggests that just one in ten writers earn enough to make a living from their books. Plenty of novelists write part-time, but Harris' message was clear: don't give up the day job.
Reuse content