Canadian writer and environmental campaigner Margaret Atwood has won the PEN Pinter Prize.
The 76-year-old author, best known for The Handmaid's Tale and MaddAddam, is "honoured and humbled" to receive the award, established in 2009 in memory of Nobel Laureate playwright Harold Pinter.
Writers from the Republic of Ireland and the Commonwealth were eligible for the prize for the first time this year, with previous winners including Carol Ann Duffy, Tom Stoppard and Salman Rushdie.
It is awarded annually to a writer who, in the words of Pinter's Nobel Prize in Literature speech, casts an "unflinching, unswerving gaze upon the world with "fierce intellectual determination" to reveal the truth about our lives and society.
"I am humbled to be the recipient of the 2016 PEN Pinter Prize. I knew Harold Pinter and worked with him - he wrote the scenario for the film version of The Handmaid's Tale, back in 1989 - and his burning sense of injustice at human rights abuses and the repression of artists was impressive even then," said Atwood.
"Any winner of such an award is a stand-in for the thousands of people around the world who speak and act against such abuses. I am honoured to be this year's stand-in."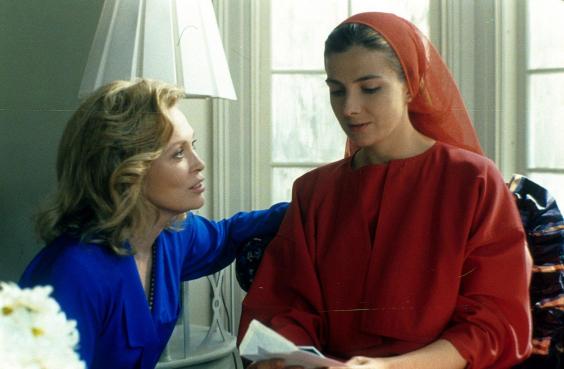 Pinter's widow Antonia Fraser said: "Harold admired Margaret Atwood in three ways, as a writer, a campaigner and a person. He would be especially delighted by her generous response to this award."
Atwood will accept the award and deliver an address at a public British Library event on October 13, where she will also announce her co-winner, the 2016 International Writer of Courage, selected from PEN's shortlist. Previous winners include Raif Badawi, Mazen Darwish and Iryna Khalip.
The author will be presented with a cartoon by Martin Rowson of herself alongside all the previous winners in a cricket scene, as Pinter was a huge cricket fan.
This year's PEN Pinter Prize judges were Vicky Featherstone, Zia Haider Rahman, Peter Stothard, Antonia Fraser and president of English PEN and chair of judges Maureen Freely.
"In a profession dominated by careerists who are content to tend to their own gardens, Margaret Atwood is the shining exception," said Freely.
"She does not just stand up for her principles: in novel after novel, she has put them to the test. What she does as a campaigner has only served to deepen her work as a writer of fiction. She is an inspiration to us all."
Additional reporting by Press Association