A book by a former diplomat has made history by becoming the first young adult work to win the Romantic Novel of the Year Award in more than five decades of the competition.
Author Julia Golding, writing under the pen name Joss Stirling, beat five other category winners to the trophy handed out by the Romantic Novelists' Association, as well as a cheque for £5,000.
The novel, Struck, which was dubbed "Mean Girls meets 21 Jump Street" was described by judges as a "fast-paced novel" that navigated "themes of school cliques and bullying".
Pia Fenton, chairman of the association, said she was "absolutely thrilled" a young adult novel had won the overall prize for the first time.
In pictures: Books of the year 2014
"It's such an exciting sub-genre which has been embraced by both teenage and adult readers during the last few years," she said of a kind of work that has included the Twilight and Hunger Games series, before adding: "The win really highlights its growing appeal."
Ms Golding, who lives in Oxfordshire and also writes as Eve Edwards, has published  more than 30 books including historical adventure and fantasy novels and said she was pleased her romantic detective story was "given the seal of approval from the selectors".
She has previously won the Waterstones Children's Book Prize for her debut novel The Diamond of Drury Lane in 2006 as well as the Nestle Children's Book Prize, and has sold more than 500,000 books around the world.
Ms Golding joined the Foreign Office after Cambridge University and spent three years in Poland. After completing a doctorate in Romantic literature, she worked for Oxfam as a campaigner. She started writing after the birth of her third child.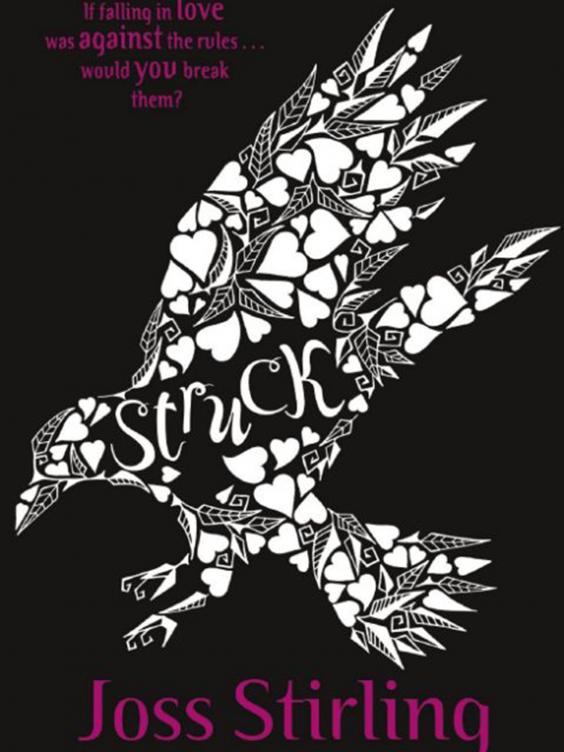 Her book has a "satisfying developing relationship between heroine and hero", the judges said. "A provocative read which delivered on the romance. Good plot. Great hero and heroine."
Ms Golding said that young adult fiction had too few ethnically diverse heroines and with Raven, who has an African American father, she wanted to "do a little towards setting the balance right". The male love interest, Kieran, was modelled on a young version of Benedict Cumberbatch's Sherlock, she added
Raven's name was taken from a girl the author met in Edinburgh on a school visit. "I warned her I might do the magpie author thing and save up her name for a heroine. I hope she'll approve."
The other categories are romantic fiction split into contemporary, epic, historical, short and romantic comedy sections.
Reuse content