Stoner, a "perfect novel" that was ignored upon publication only to be championed half a century on by writers including Ian McEwan, is up for a UK literary award.
The shortlist for the Waterstones Book of the Year includes the "near-forgotten" 1965 work by John Williams, who died in 1994. The winner will be announced on December 3.
Williams' novel will be up against heavyweight opposition from Kate Atkinson's Life After Life as well as Booker Prize winner Julian Barnes for Levels of Life, which deals with the death of his wife Pat Kavanagh.
Also on the six-strong shortlist is Love, Nina: Despatches from Family Life by Nina Stibbe and Maps by Polish husband and wife team Aleksandra and Daniel Mizielinski. Graphic novelist Stephen Collins rounds out the list with The Gigantic Beard That Was Evil.
Stoner received a brief but positive review in the New Yorker upon publication in 1965, but it was out of print the following year after selling just 2,000 copies. It came to the UK in 1973 but was only reissued in Williams' native land in 2006.
It is nothing to do with drugs but follows the story of unassuming literary scholar William Stoner, whose career stalls as he struggles with his marriage. In 1973 CP Snow asked: "Why isn't this book famous?"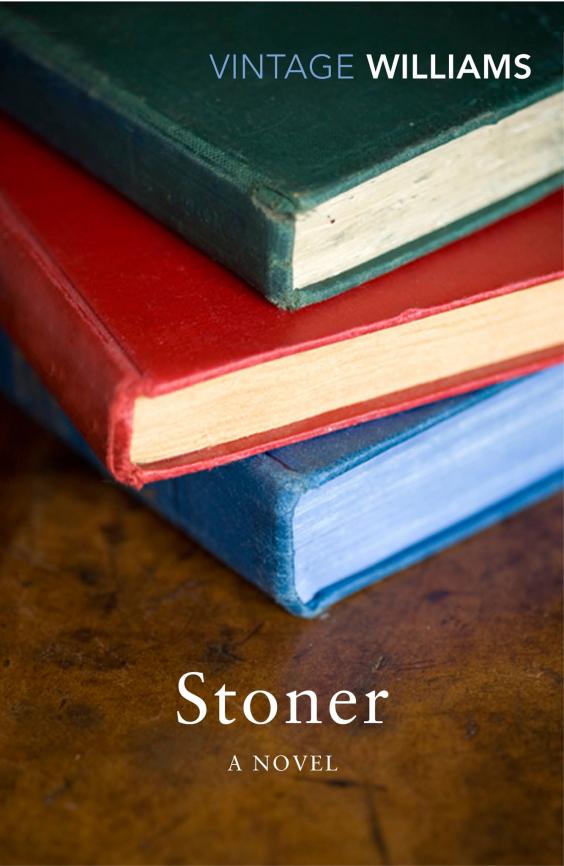 Writing in The New York Times Book Review, Morris Dickstein said: "It is a perfect novel, so well told and beautifully written, so deeply moving, that it takes your breath away." Ian McEwan called it a "marvellous discovery for everyone who loves literature".
James Daunt, managing director of the bookstore, said: "It is a fabulous read. In the great canon of literature there are very few books that are completely engrossing and it's one of them," before adding: "Once you have read it you do become quite proselytising about it."
Waterstones have pushed the book for some years in the UK after noticing it had become a bestseller in Europe, particularly the Netherlands.
"Just as the momentum was starting to roll, Mr McEwan came along and gave it a very helpful push," Mr Daunt said.
The books were nominated by Waterstones employees from around the country. The award was won last year not by a novel but a cookery book. Polpo: A Venetian Cookbook by Russell Norman saw its sales soar over 1700 per cent following the win.